What lengths would you go to in securing the future of the planet?
For members of the Extinction Rebellion, an activist group looking to force behavioural change, grid locking Central London last month was just the beginning.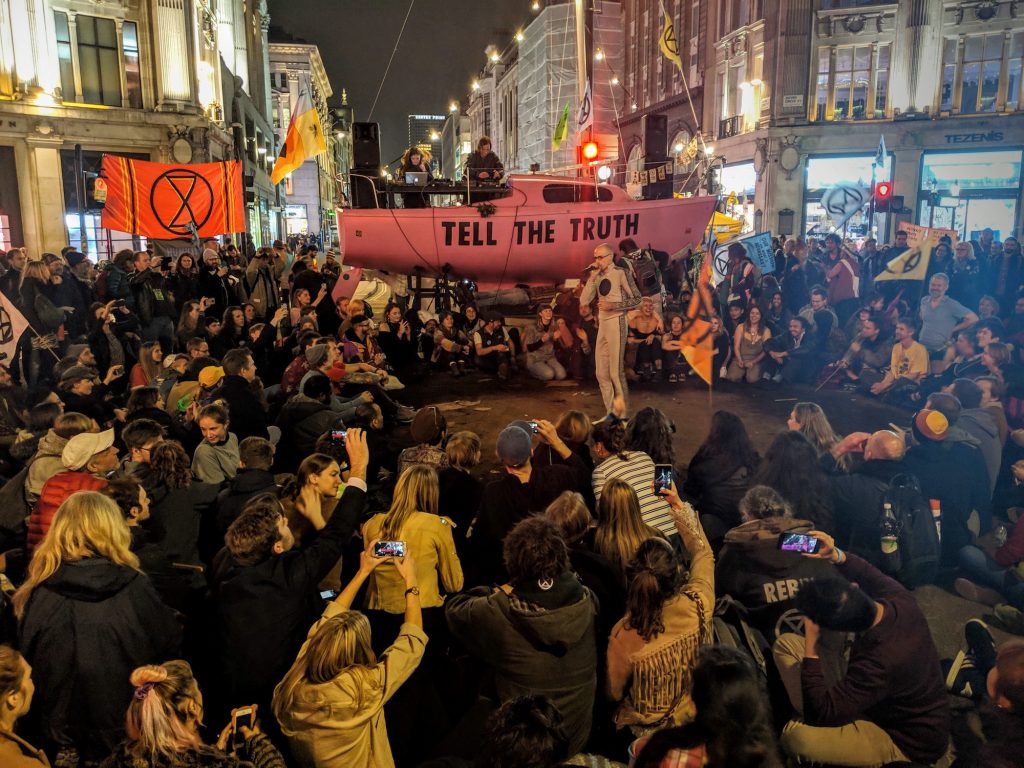 Whether glueing themselves to the London Stock Exchange or dragging a pink boat into Oxford Circus – the busiest area of London – in the name of having their message heard, Gail Bradbrook, its co-founder says "if your government isn't protecting you and the future of your kids, you have a duty to rebel and a right to be a rebel."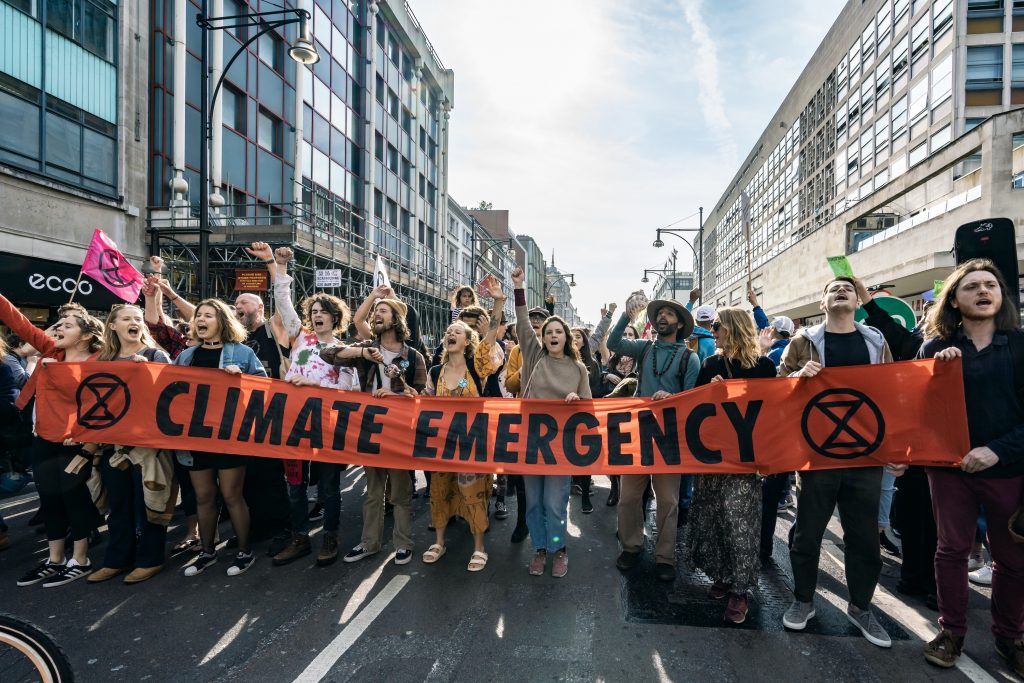 The aim of the organisation is to create enough disruption to force the UK to declare a climate emergency, commit to a carbon neutral economy and establish 'citizen assemblies' to oversee the transition. Now, they've turned their attention to the advertising industry, to will them, and their clients to change the impact they are having on the environment.
The organisation has written an open letter, and you can read it here:
An Open Letter To The Advertising Industry
Dear Founders, CEOs, CCOs, CMOs, CFOs, MDs and CDs of the advertising industry,
You didn't think we'd forget about you?
We know you like things simple so here they are:
We're not on the verge of the Sixth Mass Extinction. We're in it.
If everything on the planet dies, we die.
That's not a distant future. We are only a few years away from an irreversible temperature climb, although biodiversity destruction may get us first.
"What can I do?" you're thinking. "I'm just the Founder/CEO/CMO/CCO/CFO/MD/CD of a global advertising agency."
The answer is: you can do anything you want and you can shift mass behavior in a heartbeat. One of the reasons we've got here is because you've been selling things to people that they don't need. You are the manipulators and architects of that consumerist frenzy. Imagine what would happen if you devoted those skills to something better.
No, making a small campaign to give up drinking from plastic straws is not going to cut it.
Neither is doing some pro-bono for an anti-palm oil initiative.
Here's the thing you can do:
Declare a climate & ecological emergency and act accordingly. Persuade your clients and their audiences to do the same.
If you don't make this change, consumers will insist you do. Look at the streets of London in the last month. People are beginning to see where the problems lie, and soon they will see you.
You have an extraordinary moment to be on the right side of history. That's not something that can get postponed to Q3. It needs action right now.
Just Do It.
Be All That You Can Be.
Impossible Is Nothing.
We're here to support you in this vital transition.
Contact us at earthsworthit@gmail.com
Extinction Rebellion
We'll be hosting a Twitter chat with a member of the Extinction Rebellion on Tuesday 28th May to discuss the implications of this letter. Sign up for updates in the pop up here.