When the underdog Washington Nationals won the World Series, the baseball champs were feted to a time-honored tradition of civic pride:  a parade ride on open-top tour buses. 
The Nationals' parade united a partisan capital city on November 2, a sunny day with thousands lining the route. 
Leading brands were featured on tour buses, including PNC Bank, Budweiser, Delta Air Lines, GEICO, and Inova Health System.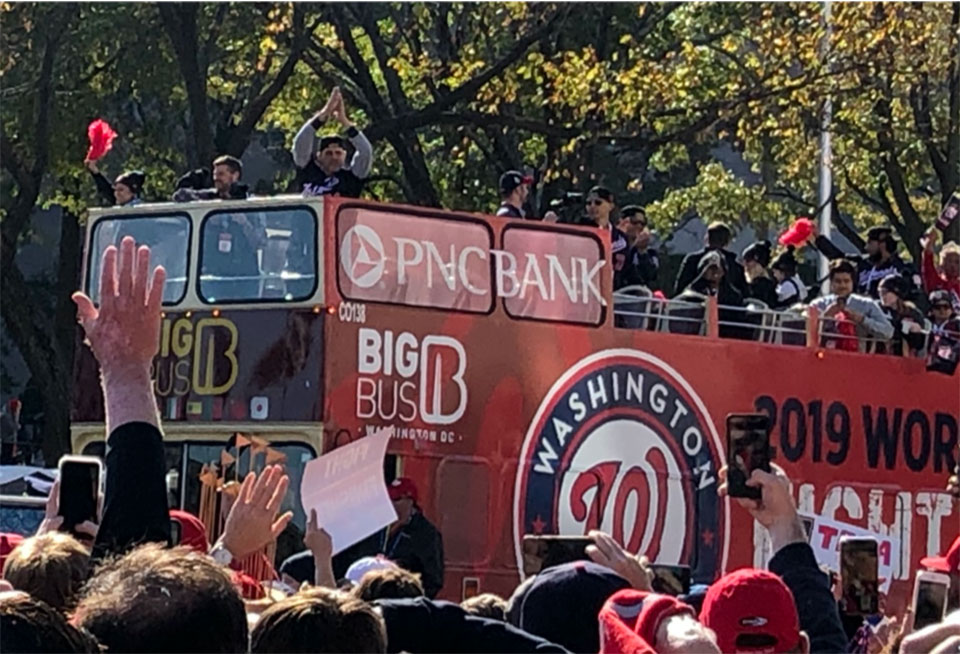 "An iconic media format," says Marc Borzykowski of New York-based Vector Media, describing tour buses that partner with great cities, top brands, and sports franchises.
Tour buses are omni-present in destinations where tourism is a major economic driver. Nearly 22 million domestic visitors spent $7.8 billion in Washington, DC, last year, says Destination DC.
Tourism – the fourth-largest job sector in New York City — is part of New York's extended economic boom. Twenty years ago, some 33 million tourists came to New York City annually. In 2017, the city hit a record high of 62.8 million, said a report from the Center for an Urban Future.
Globally, brand-supported tour buses are stars of mass events to honor hometown heroes. Championship parades – like the recent World Series party in Washington, DC – showcase tour-bus bonds to the cities.

Nike and Nissan were featured on this tour bus with the victorious Manchester City team in the UK.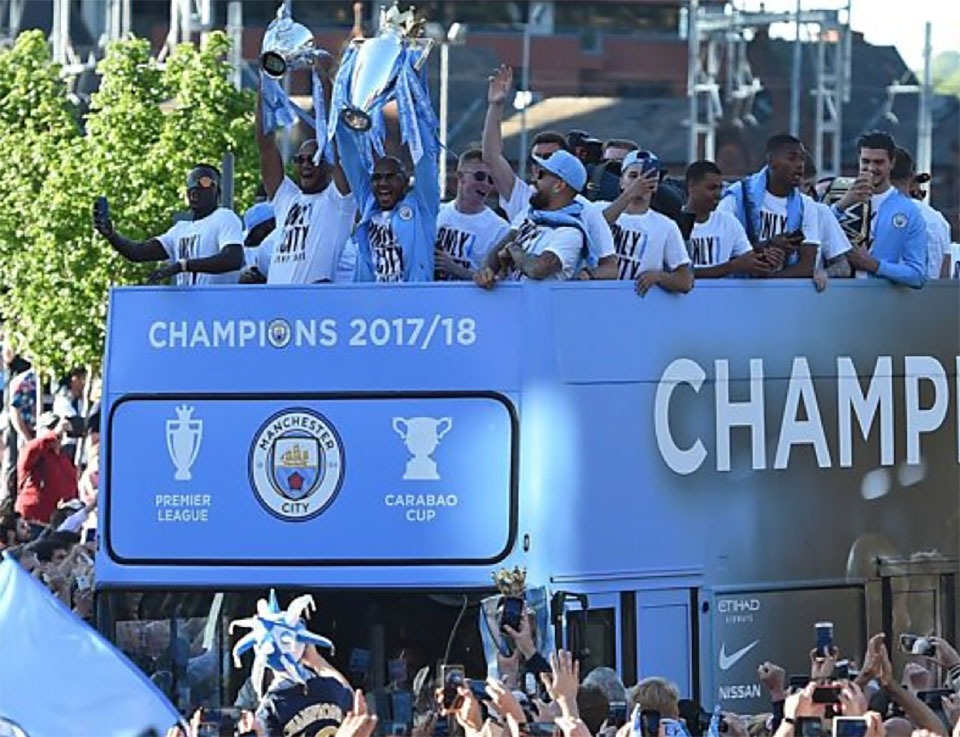 When Chicago celebrated the Cubs' long-awaited long World Series victory in 2016, American Airlines' logo was part of the red-white-and-blue parade bus.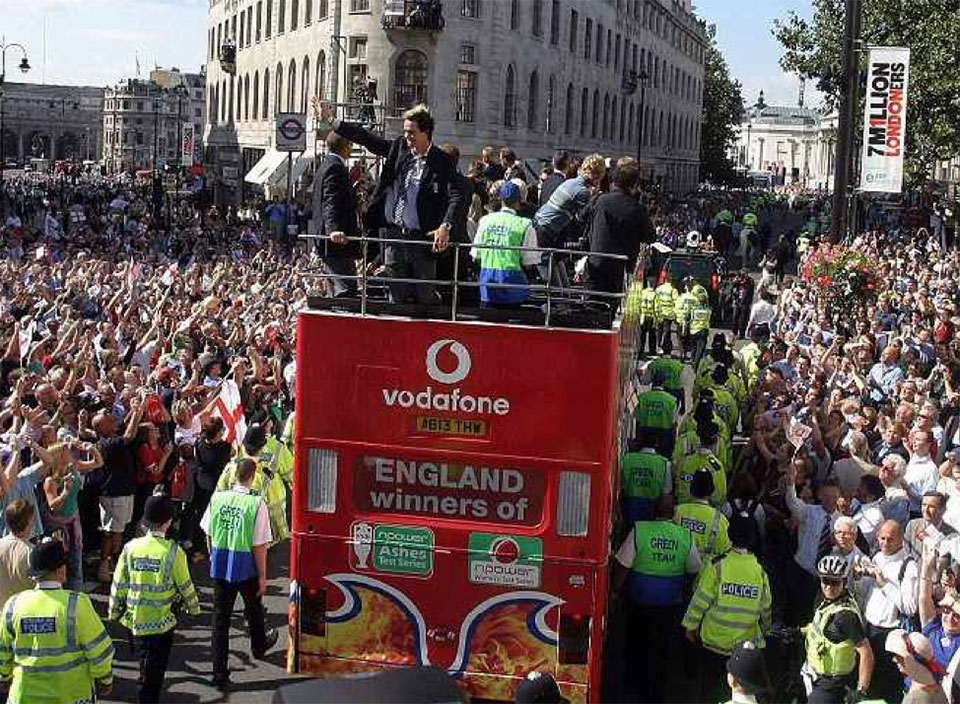 Throngs cheers cricket champions in England (2005)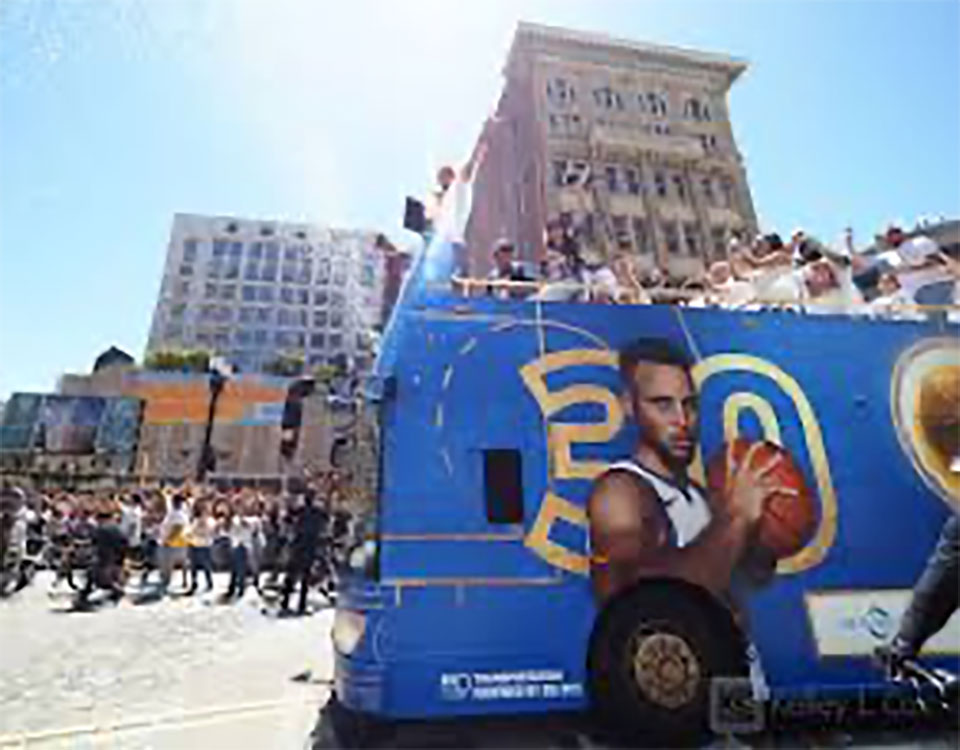 The Clorox logo accompanied an image of basketball star Steph Curry (#30) to celebrate the Warriors as NBA champions in 2018.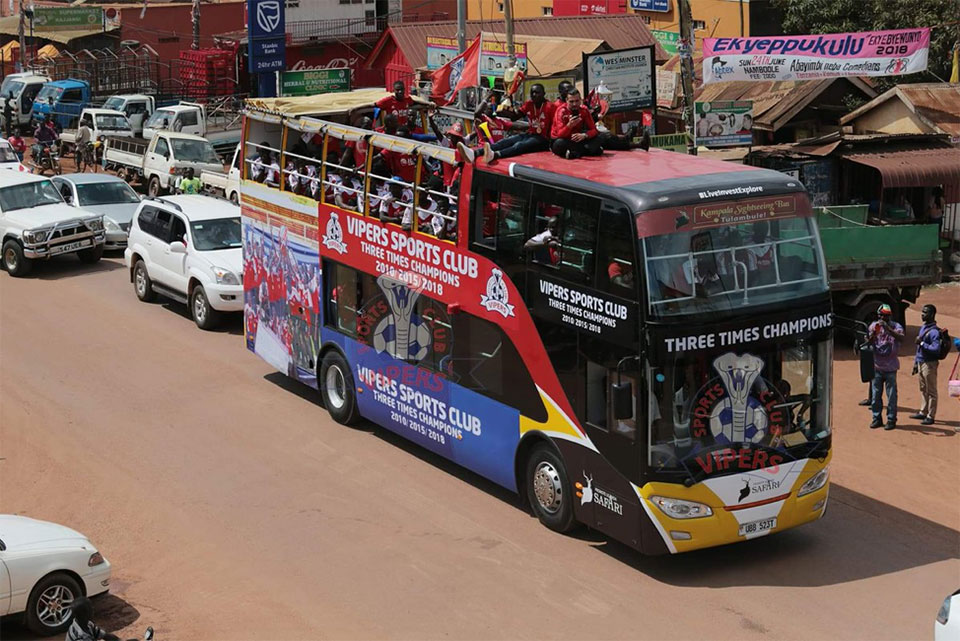 In Uganda, an open-top bus honored the Vipers soccer team . . . and its trophies (2018).