The AW360 team sat down with Magdalena Osinska, Director at Aardman Animations to discuss her work with the Academy Award®-winning studio behind iconic animations such as "Wallace and Gromit," "Chicken Run," "Shaun the Sheep" and many others. We also talked about women in animation and what can be done to attract more women to the industry.
Q: Tell us about your background and what attracted you to animation, and specifically to Aardman Animations?
As a kid I always loved to paint, draw (everywhere! Walls included) and sculpt miniature plasticine figures, so this passion led me to study Fine Arts at the Art College in Warsaw. I also always loved telling stories and I thought that animation is a perfect combination of both. So I followed Art College with the Polish Film School, and then the National Film and Television School in the UK. I studied a lot! And I loved it. I loved having creative freedom and trying out different techniques and storytelling styles to see what suited me best.
Aardman Animations has always been my dream place to work. Work produced here is a combination of great storytelling, renowned characters and incredible craftsmanship. I remember the first day I started working here – there was this creative buzz and so many inspiring people around. I fell in love with the place.
Q: How much of your own personality do you put into your creations?
Lots.
In animation we have to create characters from scratch. I like my characters to feel authentic, so I borrow traits of people that I know. I could have just met them once or known them my whole life, but I cast the characters from my own experiences. For example, when preparing character briefs for one of the DFS commercials, I included character descriptions that reminded me of people I knew, such as my friends, the makeup artist I met maybe once, a midwife who assisted me when I was giving birth, and my dad (always my inspiration!).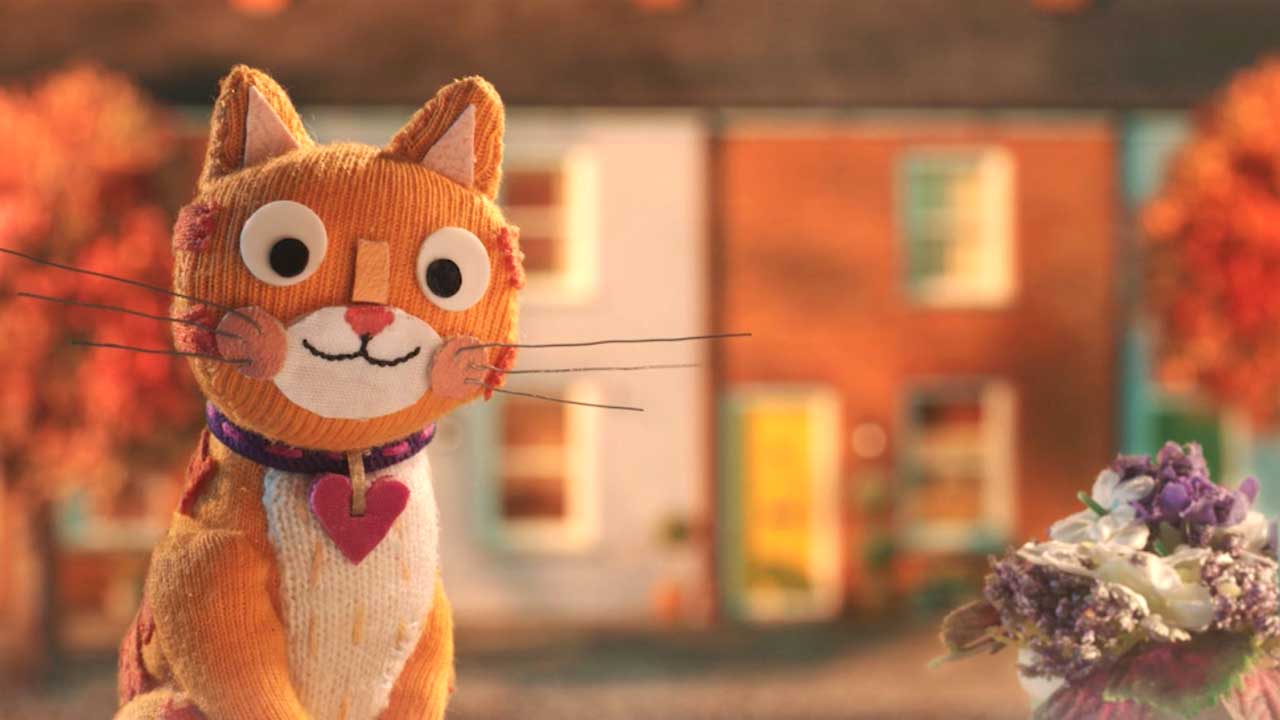 My films are pretty much all based on personal experiences or the experiences of people I know. My film 'Zbigniev's Cupboard' is based on my dad's letters describing times of Communism in Poland. 'Joyets' is based on interviews with my 6 year old nephew and my childhood drawings, and finally my feature film in development 'Jasia' is based on my grandmother's experiences during WW2, who was orphaned and had to survive on her own as a little girl. In general for my personal projects, I'm interested in real stories set in fantasy, surreal settings, which tell stories of individuals going through hardships caused by a political situation. I'm interested in subjects of survival, being different and believing in dreams and love.
Q: What projects are you most proud of, both on the film side and on the advertising side?
It's really hard to select just one. I'm very proud of my stop motion 'Dammy the Beaver' and DFS commercials – my first Aardman spots that were truly character-led, short stories where I could really spread my wings. Besides, stop motion has a very special place in my heart. I love the process of making sets and puppets and the actual animation has a very unique quality. The animator bringing life into a puppet frame by frame is like actual magic!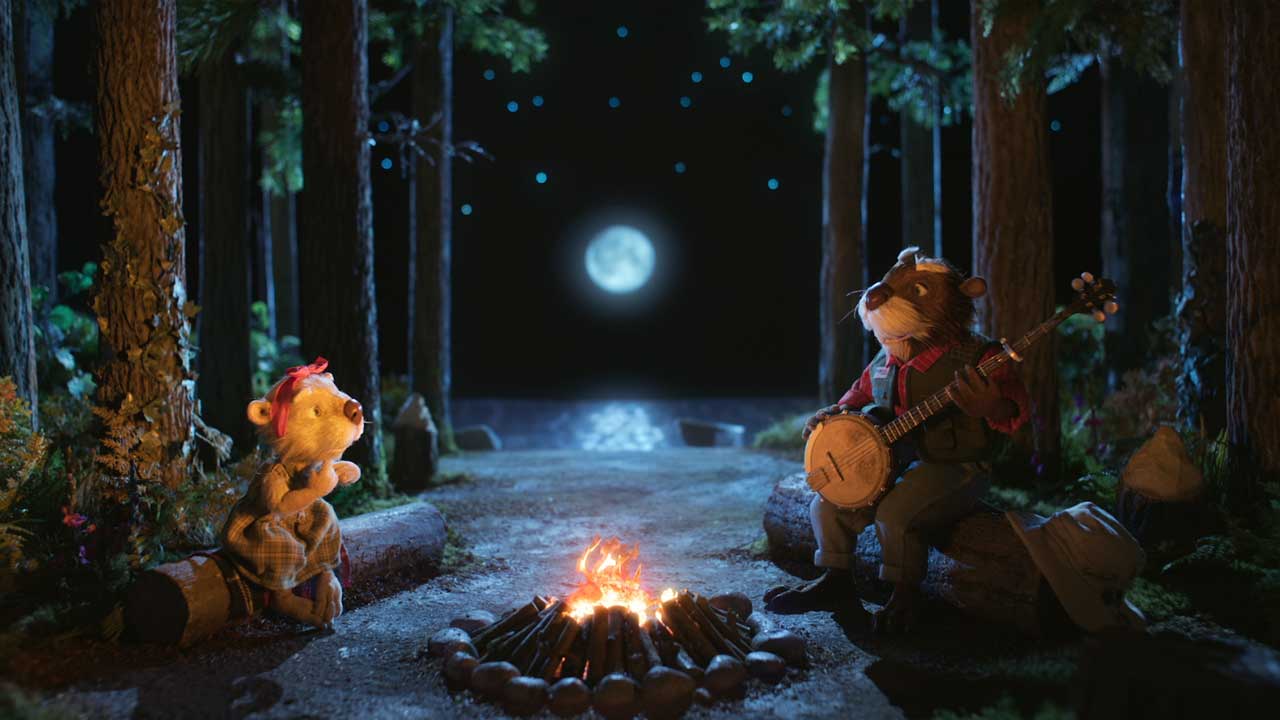 I'm also proud of my Share the Orange film for Alzheimer's Research UK which has been a very successful campaign for the charity.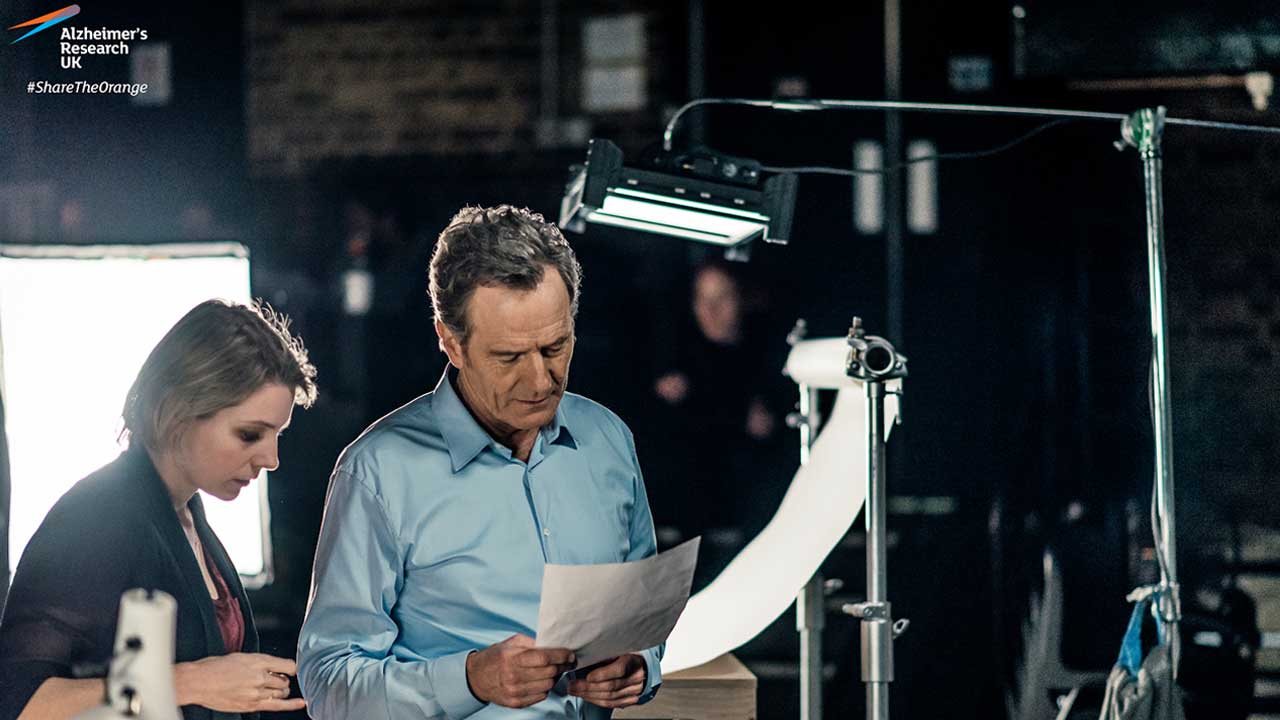 Another project very important to me is my animated feature film 'Jasia' which I mentioned earlier and is in the development stage at the moment.
We'll see WWII through the lens of an innocent and over-imaginative child. It's a mixture of fantasy fairytale and my grandma's real memories of being a little girl in a war-torn country who loses everything and has to survive.
Q: What challenges do you face when creating for commercials, and how do those challenges differ compared to working on films?
The difference working on films compared to working on commercials is in finding the funding and the right producers. It takes a lot of time and patience.
In terms of commercials I think the most challenging bit for me is pitching. This is the moment when I have to give 100% of myself, come up with ideas and visuals quickly, and believe in my work – all whilst knowing that I'm pitching against other people who are really, really good. Once I get the job, it just feels like lots of fun – the people in Aardman are so creative and talented and I've been lucky to work with great clients and agencies.
The difference working on films compared to working on commercials is in finding the funding and the right producers. It takes a lot of time and patience.
Q: What opportunities exist for women in the animation industry, and what can be done to attract more of them to a career in the field?
I think a good step forward would be for more exposure of female directors so that students can see that it is possible to be a successful female director in animation. The more women we have in the industry, the more normal it becomes.
The other important step is for publications to give more female creatives exposure and the chance to talk about their work. There are also communities such as Women in Animation and Animated Women UK. These are great for exposure and support.
I graduated from two film schools and in both the number of men and women was pretty even, but the amount of female directors in animation studios is nowhere near equal. There are many animation producers, but not many directors.
As the mum of a toddler, I've been thinking about it a lot recently. Being a mum and freelance director is stressful in terms of stability. When you have a family it becomes more important knowing when the next job is coming in. I think it's also a social thing in general, not just our industry, as there's an extreme pressure on mums to be perfect, organized and to make certain sacrifices. I started working again when my son was 4 months old, but thankfully I did have the support and flexibility from the producers in Aardman on the projects I worked on at the time. I could work from home when I had to be with my little one. I took breaks for breastfeeding and pumping. The other female directors at Aardman are also mums with young children and it is inspiring to see what beautiful work they create. My husband is a freelancer too so for the first few months he could help out and take time off – normally I think dads can only take 2 weeks paternity leave which doesn't give mums much choice.
The first year as a mum and a creative wasn't easy but was made manageable thanks to the support I received. And in fact, despite the challenges and sleepless nights I produced some of the films that I'm most proud of.