Native advertising was under the spotlight at Advertising Week APAC 2019 as four of the industry's leading lights went toe-to-toe to debate its merits. Panel moderator Richie Kenzie brings you the best of a robust session.
If there was one thing all the talking heads could agree on during the Knife Fight in a Native Ad Box panel discussion, it was that they couldn't agree on a definition of native advertising.
All panelists plumped for some version of it matching the look, form and function of the content it sits in, but it was the nuances that really got people hot under the collar.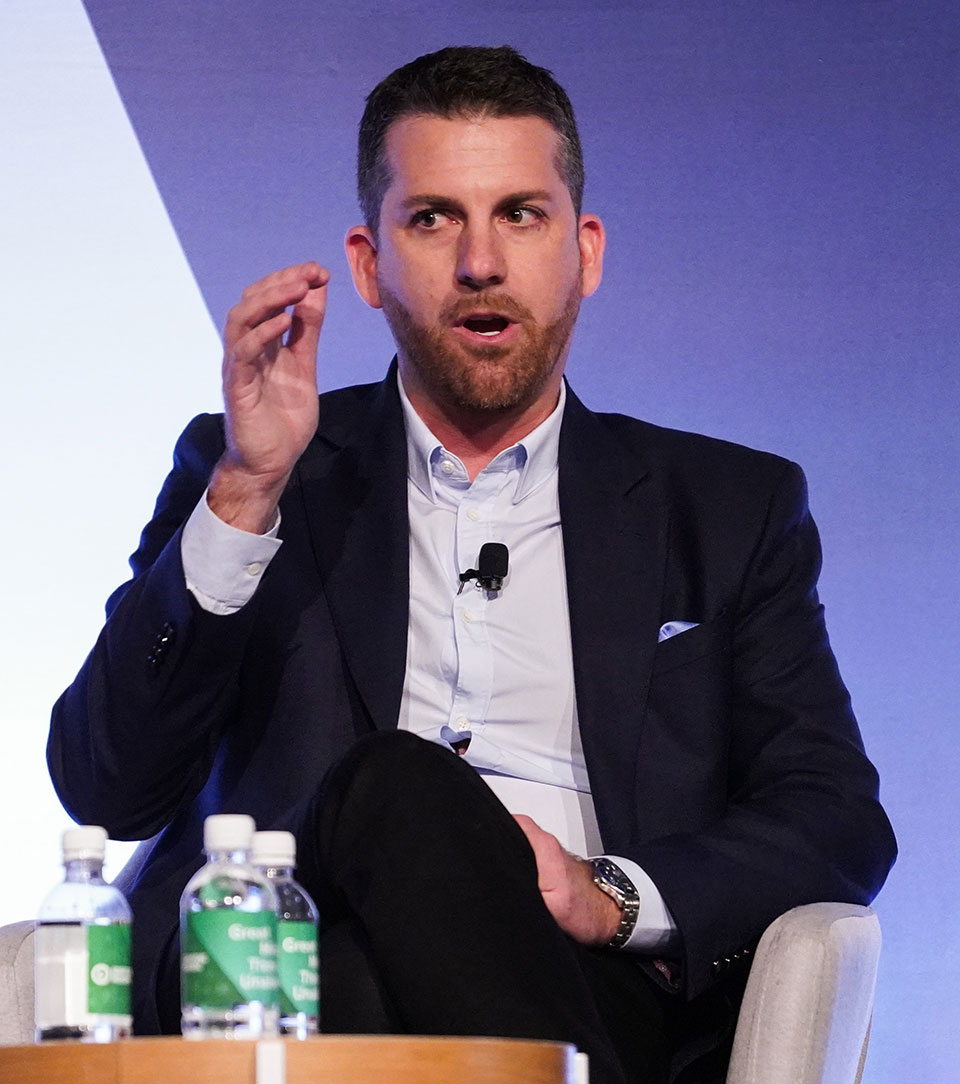 For Outbrain's APAC Managing Director Andy Burke, native advertising was a format that allowed for better conceptualized creative, that was both inspiring and engaging. It was also a medium that could be unexpectedly rewarding for the viewer.
Users don't always know what they're going to find interesting when they're surfing. So for us, it's a question of helping them discover something engaging," Burke explained.
For Prue Cox, Director of Marketing Solutions ANZ at LinkedIn, native advertising offered an opportunity to "add value to the experiences our members are having when coming into their daily news feed".
As for what was working best for the format, unsurprisingly, enthusiasm was high.
Liz Adeniji, Verizon Media's Head of Platform Sales, noted how programmatic had levelled the playing field, allowing brands with compelling content to perform better than in years past.
The other thing that's really working, Adeniji added, is mobile. "We live in a mobile first market and native lends itself very well to mobile. It's lighter, it's less intrusive and it renders beautifully."
Penelope Lloyd, Publisher Client Services Lead at Triplelift, said it was pleasing to see clients testing display budgets against native and comparing the results. "We're seeing publishers becoming more eager to build their offerings around native."
Burke added that by overlaying data sets that measured interests, they could open up new worlds for clients. "We do see native perform really well across a lot of measurements, but it's all of the other incremental benefits that we can bring to marketers that make it so effective."
As for the challenges, the panelists put up a staunch defense of their craft, while acknowledging some sticking points. First on the agenda was the perception of dubious quality content.
"It's a balance game. Yes, there's lots of the 'how to lose 10kg fast' stuff. But we do have to monetize," said Burke.
"Essentially, our challenge and our opportunity is to lift native in the broader marketplace. The more we can convince brands, businesses and agencies to move budgets into inspiring native advertising, the better the collective outcome will be."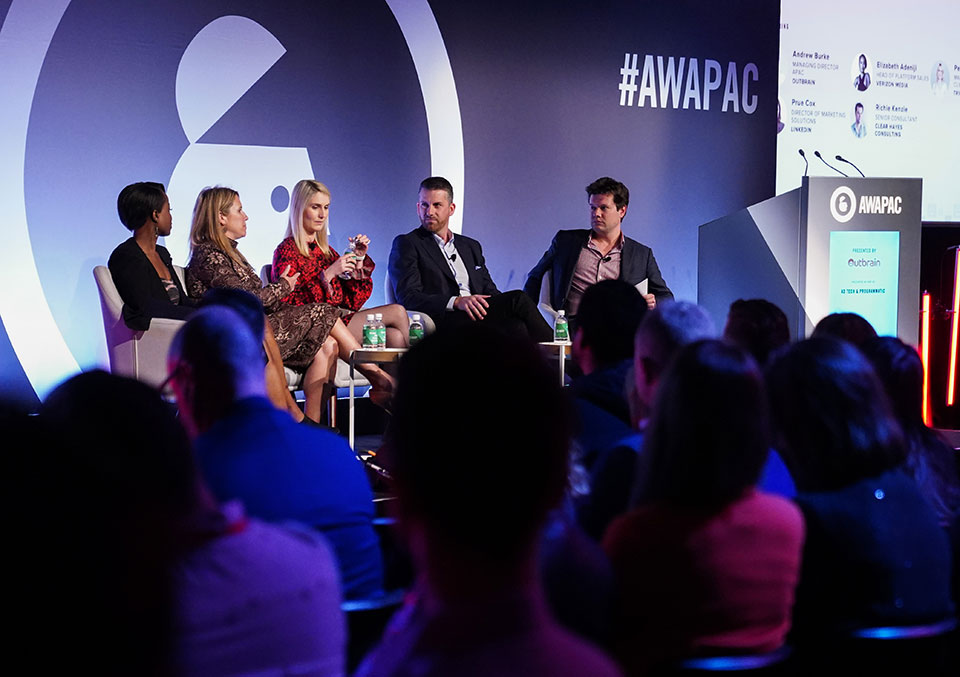 Lloyd also chimed in on the need to develop new ideas in order to maintain a healthy bottom line: "Product innovation is becoming essential. We need to add value with new products, so that revenue can be driven most effectively for publishers, and that's a real challenge."
For Adeniji, the tendency for poor content to replace genuinely compelling storytelling is a major issue.
"Today is all about the Math Men, more than the Mad Men. It's about measurement, accountability and performance. We're getting really bad at storytelling and creating content people will fall in love with. A challenge is how to get agencies working well with the Math Men," she explained.
"A great example I saw was what Netflix did with Orange Is the New Black. They commissioned investigative journalism to see how women are treated in prison compared to men. This native content wasn't consumed as advertising, but it was advertising. The industry needs to move in this direction."
With a few solutions to the challenges thrashed out, the panel were tasked with how to move native advertising up the media plan.
"The easiest way is to deliver customer value," Cox said, adding: "We need to work out what people are trying to achieve, then align native to what they're doing".
Looking at standardisation of metrics, Burke suggested, was important. "How do we convince a media planner that native needs to be there first and foremost, against those metrics. How well do we deliver it? Test us, run those and then people get a real idea of what works best. It could be clearer for those buying native to understand what's actually success, and how to buy it."
And as for that metrics that really matter, the question of how to demonstrate value to clients divided the panel.
"Vanity metrics might be how people buy media, but we need to dig deeper than that. We need to align the right objectives to the right metrics. We are pushing to go to the heart of customer value – you're a lot broader than a cost per impression or click through rate," Cox said.
"We see so often display metrics are being set up as targets for a native outcome and it just doesn't work. Viewability is a perfect example of that," Burke added.
Lloyd posed the question of whether businesses can really demonstrate proper attribution in the native space currently.
"Attribution is difficult now, more so with the cookie dying. We're stuck with last click, and that's incredibly flawed. It's a pipe dream, but right now attribution is really difficult," Adeniji stressed.
Lloyd added that if buyers are still using last click as a metric, then it matters.
"Just because we can, doesn't mean we should," Cox countered. "We often will say we don't think the success metrics you have here are correct. It's not a case of saying goodbye to money but playing the long game and moving the industry in the right direction."
The panel wrapped with a bit of old-fashioned crystal balling, with an audience member enquiring where native will be in a few year's time.
"Not everything will be native, but that's where we are heading. So, the banner ad will decline, native will rise. Different kinds of native will evolve. There will be more product innovation," Lloyd hypothesised.
According to Cox, we will see more around the innovation of attribution. "Overall native will definitely continue to grow and rise as a part of a lot of clients' key strategies."
Adeniji forecasts a clean-up of the native space, as well as the bad actors: "We will continue to help brands get better at telling stories through native advertising."
For Burke, the future is about delivering engaging content and things consumers want to connect with.
He said: "It comes down to creative activity – brands being smart about how they find a new audience. The better we can refine that, the greater our success in the coming years will be."