So you've chosen your brand messaging for your latest campaign, but how do you know that it will resonate? In this three-part series, I have debated where the line lies between interesting and offensive marketing, why inclusive marketing matters and how to do it, but the final key to entering the public debate is understanding your audience fully.
Missed parts one and two? Start here.
I think brands should be bold, inclusive and push the boundaries of marketing, but it's tempting to always talk to consumers in terms of the issues they face. In my last article, I gave some tips to avoid common tokenistic pitfalls brands fall into. Key in this checklist is knowing your audience beyond just the issues they encounter. Instead, build an understanding of how issues intersect with wider life as well as other identity markers. By knowing your audience fully, how they live, how they communicate, their ambitions and interests, communicating beyond stereotypes become simple. This allows brand messaging to concentrate on key trends that have an impact.
Talking to your audience outside of their issues
It is essential to be sensitive to context when you're entering into sensitive conversations. Part of this is recognising that what makes an audience different is just one side of their identity. In fact, this identity intersects with many other personality traits and identity markers that will speak to this audience too. Ensuring you speak to different sides of personality is one part of the puzzle to avoid lazy stereotypes and only address the issues that make sense for your brand.
Women's issues are a space picked up by many brands in a disingenuous way. Foresight Factory research shows that over half of women say they like brands to address social and political issues, so in many ways, not recognising women's issues can be a failing. But lazy communications that commodify feminism is dangerous too. If your brand hasn't spoken to women about specific identity issues before, consider appealing to this audience in terms of their wider interests instead. Appeal to an audience in terms of their humanity, rather than narrow ideas of identity.
How to prioritise the trends that matter
If you're not a brand that has an activist agenda, how do you choose a message that will still resonate? At Foresight Factory, we are obsessed with cutting through the noise to find the trends that matter most to an audience. And we do this by quantifying groups in our research and, with the help of an algorithm, prioritising the biggest opportunity trends.
When brands fail to tap into trends, messaging can fall flat. One such controversial example is Johnnie Walker's limited edition Jane Walker bottle for Women's Day 2018. Parent company Diageo is famed for its inclusion of women – in 2019, Bloomberg recognised the company in its Gender Equality Index. My favourite example of Diageo actively including women was CMO Syl Saller demanding accountability from Diageo's creative partners, by asking them to share diversity stats with the business. However, despite all of this, changing the women on a bottle of whisky still fell flat for me. Why? Because it failed to make whisky relevant to a group beyond female whisky drinkers, by ignoring the trends that appeal to women more widely.
Gender neutral ads that remain inherently gendered
Globally, Foresight Factory data shows the trend which impacts women most is the need to find calm in Mastering the Mind. Compared to the control group, women are much more likely to say that they get stressed. Even though stress impacts men too, women also say that they actively use tools to find peace of mind. It is this behaviour that makes calming communications appeal to women without focusing only on women-specific issues. Take for example Coke's latest Out of Home campaign. The visual ads evoke the sound of stopping, pausing and opening a refreshing Coke. This harks back to the snap of a Kit Kat in Take A Break ads and should appeal to a female audience more as a moment of self-care.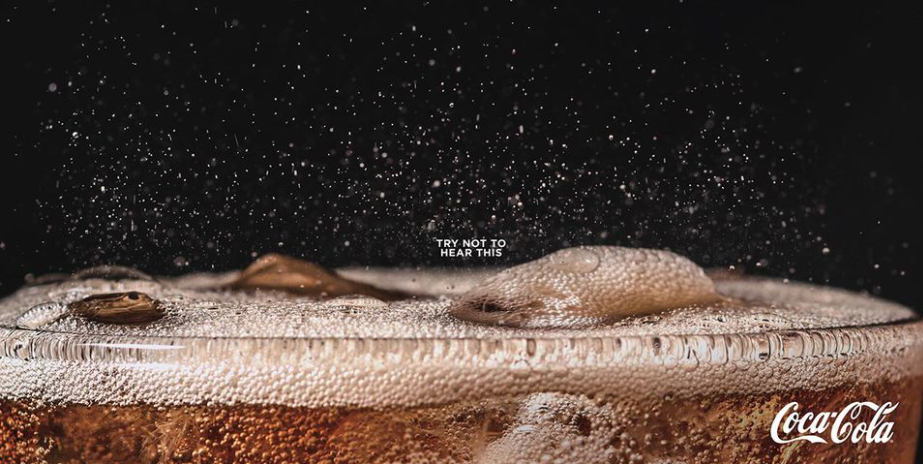 Coca-Cola Try not to Hear This campaign
Take other Coke campaigns that on the surface are gender neutral, and we see how they appeal to a male audience. For men globally, a professionalised approach to everyday fitness is a key trend. Coke's ongoing sponsorship of the Olympic Games does not exclude women. On the contrary, the company often works as an activist in this space to promote women's teams and inspire more girls and women to take up sports. Despite this, on a broad level, this style of sports sponsorship appeals to more men.
How do you cut the noise out and listen to the key signals that are important for your audience? I think this is key to advertising to a specific audience on a broad level, without co-opting or commodifying the issues faced by groups. When it makes sense, brands must be bold. But they must understand the whole picture and interrogate where identity and trends intersect.
In August I will be heading to Advertising Week APAC where I will interrogate masculine identities further, asking what the marketing world and men are actually ready for. Come and join in the debate.