Verizon Media is proud to announce its 2019 collection of best-in-class, innovative advertising campaigns. Chosen by a panel of advertising industry leaders, campaigns featured as part of this two-part series made the best use of Verizon Media's ad solutions, broke new ground for the industry and created exciting ad experiences that put customers first.
It takes a lot for creative work to change perceptions.
Volkswagen's 'Think Small' and 'Lemon' ads are some of the best examples of honest, disarming and witty work that the American public lapped up in an instant.
Another was David Ogilvy's classic spot for Rolls-Royce: "At 60 miles an hour the loudest noise in this new Rolls-Royce comes from the electric clock". It only ran in two newspapers and two magazines at a cost of $25,000. But one year later, Ford based a multi-million-dollar campaign on the claim their car was even quieter, transforming the fortunes of the brand in the process.
The common thread between these two famous ads is that they changed views held by consumers, and fast. Today it is harder to do that. Even harder still if you are Toyota trying to shift perception of its Camry, which focus groups have described as: "Beige, and for older people." Not our words, but consumers. Remember that.
"Those are big gaps to overcome," said Rachel Rayne, Toyota's head of nameplate marketing, on stage at Advertising Week New York.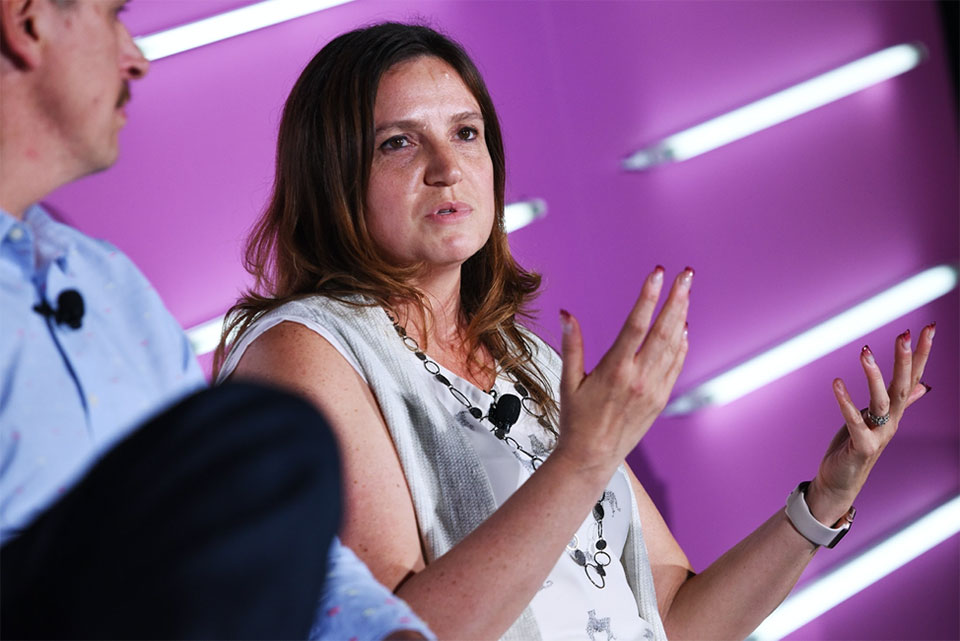 In a session titled 'Disruptive Brands in a 5G World,' alongside representatives from brands Walmart, Verizon and Purple Rayne documented Toyota's journey to transform what consumers thought of its brand, with a view to relaunch one of its flagship vehicles: the Toyota Camry.
When Rayne and her team first saw the new model in 2016, they thought, "man, we've really got something to work with here."
Like the first stage in most marketing plans, Toyota's approach was relatively straight forward. It began with the objective of intimately understanding the consumers they were looking to reach. But even this initial step was problematic. They were trying to radically change the perceptions of a large swathe of people – but didn't know who to target, much less what they should be targeting people with.
"We conducted a segmentation study with one of our partners. It was essentially a psychographic assessment of the Canadian population," said Rayne. From there they dived into the segmentation data, deciding who they were going to be targeting "based on a number of criteria and what consumers were looking for in a vehicle. Brand fit, product fit, etc."
Combining that segmentation data with other research identified that the Camry's biggest issue was its perception as a 'reliable car for older generations and taxi drivers' (You only need to scour the streets of New York to see the many yellow Camry's and understand why) and they had enough information to define what they were looking to change and with who. It transpired that Camry's primary target audience wanted a vehicle that "makes a statement" and a vehicle that helps them "stay connected."
Coming at a time where the world of advertising is in the midst of enormous change, with the concept of 'advertising as a form of entertainment' continuing to evolve with it; What Toyota produced was a docuseries in partnership with Partner Studios by RYOT (RYOT Studio's Canadian arm) and HuffPost Canada, called 'The Hobbyist'. It was a digital content experience spotlighting individuals driven by two pursuits – their careers and hobbies, and the synergies between the two.
"We determined our pillars would be technology, style & design and safety…once you understand those motivations, you're really able to begin to change those brand perceptions."
One such video featured an architect whose true passion was cooking. Another titled 'Navigating Between Math Equations and Musical Notes" is just as described. And as these portraits unfold, the Toyota Camry was featured as their vehicle of choice.
Targeted, story-led videos acted as traffic drivers which were amplified across Verizon Media's ad platform and social. Feature-led videos were created to re-target engaged users and ultimately drive traffic to the Toyota Canada Camry site. Indeed, it is the perfect example of something that works both as an ad and a standalone piece of content.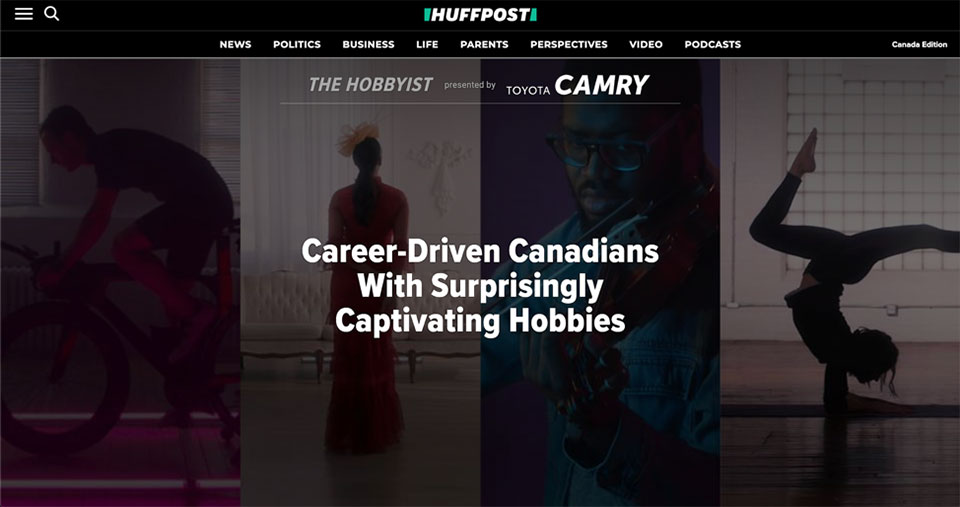 After all, consumers are not resistant to ads. They just need advertising to be authentic and tailored to their interests and experiences. The ability to craft ads that are entertaining and interesting in equal measure – is powerful. And for advertisers and digital publishers looking to make their content stand out, seamlessly blending user experience through a platform like HuffPost, with content tailored to a specific audience can reap brilliant results.
For more on the campaign and how Verizon and Toyota have partnered together to create consumer-centric experiences, read more here.