New York City seems to be even more a power hub than ever before with additions such as the gleaming development that is Hudson Yards to the revival of the iconic TWA terminal at JFK airport. No matter whether you're an ad exec based here or one who frequents the city for client or agency meetings, you'll want to stay up on all that is happening as the summer winds down. Here are my picks for where to go and what to do so that you can see the city at its best. Let's go:
STAY: As everyone knows, New York City has tons of hotels from which to chose and at every price point. Not new but still such a cut above the rest for edge and service and sophistication is The Bowery Hotel. The relaxed yet luxurious vibe here is always a winner and with wonderful restaurants from which to chose, this establishment ranks high with many who value style. With amenities from complimentary bicycles to marble bathrooms and terry shawl robes, complimentary PC or Apple laptops and same day dry cleaning and in-room spa services, you actually may never want to leave your room for meetings. What's great about Bowery Hotel is that it consistently has that New York vibe of cool meets eccentricity in a very fashionable manner. Plus, the lounge area great for people watching and/or drink meetings. Talk about a great respite.
SWIM: Do take a much-deserved break or arrange for a cocktail meeting on the roof of the very chic Williamsburg Hotel. The pool area is the epitome of relaxation as edgy tunes waft from delicately placed speakers like pleasant breezes on sizzling hot summer days. Take your pick of chaise lounges or reserve a private cabana or ultra-comfy day bed. The more than capable hostess of the area will ensure that you are well taken care of once guided into the oasis. The beauty of this offering is that this is one of only several hotels in the city that offer day passes for those not staying in the hotel. Poolside snacks, consisting of one of the best vegan burgers ever, are available and tasty. Once 6pm hits on certain evenings, a live DJ adds to the ambience where the jet-set gather at the full bar and take in the unobstructed views of the entire Manhattan skyline. Chic just found a new home.
SEE: City comes alive in the summer with so many plays, performances and concerts. Start thinking about your tickets for the opera at the Metropolitan Opera since the season kicks off in mere moments for the fall. (insert link) Still a couple left before Labor Day such as the Jazz Age Summer Lawn  party and of course the mega U.S. Open, always good for inviting clients given the wide breadth of offerings all throughout the grounds.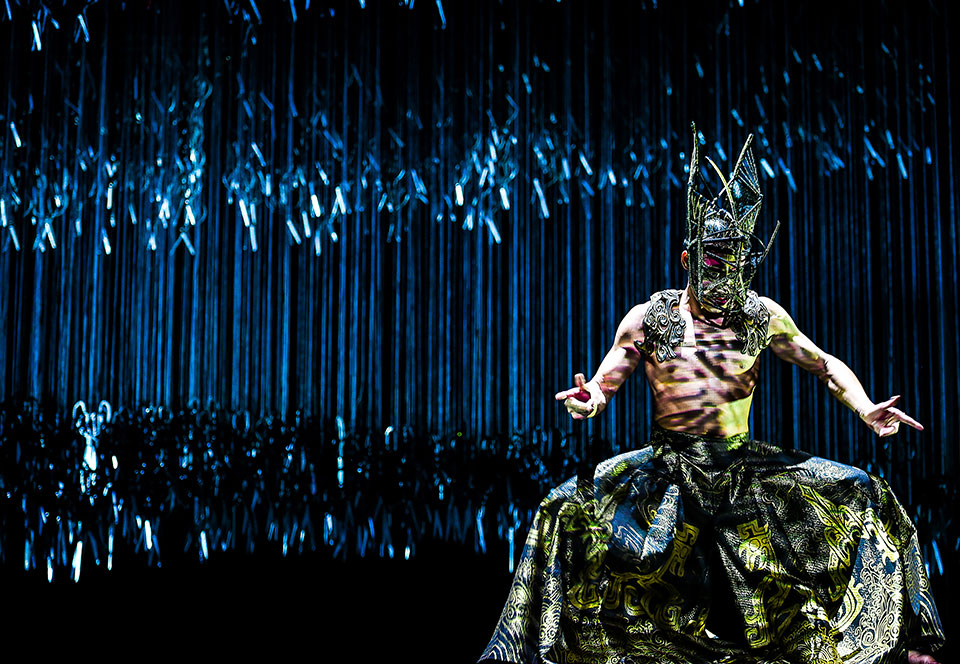 Do plan for next year's annual Mostly Mozart Festival. This year was a triumph featuring a number of performances from Mozart's "The Magic Flute" to the Budapest Festival Orchestra. A true stand-out was the U.S. premiere of "Under Siege," a breath-taking dance-theater work from Yang Liping Contemporary Dance from China. Visually impactful, this work, which examines the story of an ancient Chinese battle via contemporary dance fused with martial arts was somehow playful, hypnotic, majestic and dynamic all within the same piece. Featuring a troupe that is beyond talented in the craft, the visual landscape, particularly that of the final scene which drenches the stage in red feathers, is jaw-dropping. Oscar Winner Tim Yip ("Crouching Tiger, Hidden Dragon") proves why he is a master at interpretation of mood and word through visuals.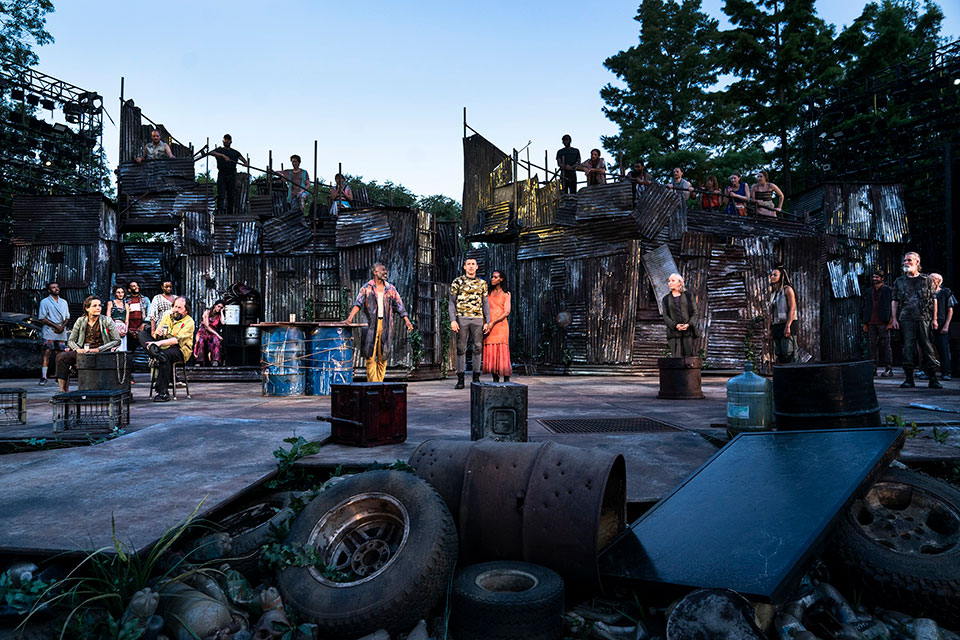 Nearly everyone's favorite is Shakespeare in the Park at the Delacorte Theater in Central Park. Plan in advance with a picnic lunch so that you can access the line for free tickets if you can steal the time and arrange your travel to ensure your trip include a weekend stay.  The first half of the 2019 season offered "Much Ado About  Nothing." The second half offered a play that is a bit outside the Shakespearean titles which most can recite. "Coriolanus" is about and this production did not disappoint. A diverse offering in age and ethnic background, somehow this production was able to bring together an ancient story of troubled political leadership that speaks to a prominent cultural narrative of contemporary times that was set in an apocalyptic-like setting of the future. The actors' delivery was spot on and engaging as the cast brought the title to life under the stars of the open-air theater. Expertly directed by Daniel Sullivan this work not only makes one consider the macrocosm of unstable leadership but also the microcosm of how each of us can become better leaders among our own teams by analyzing the flaws of the main character, Corilanus.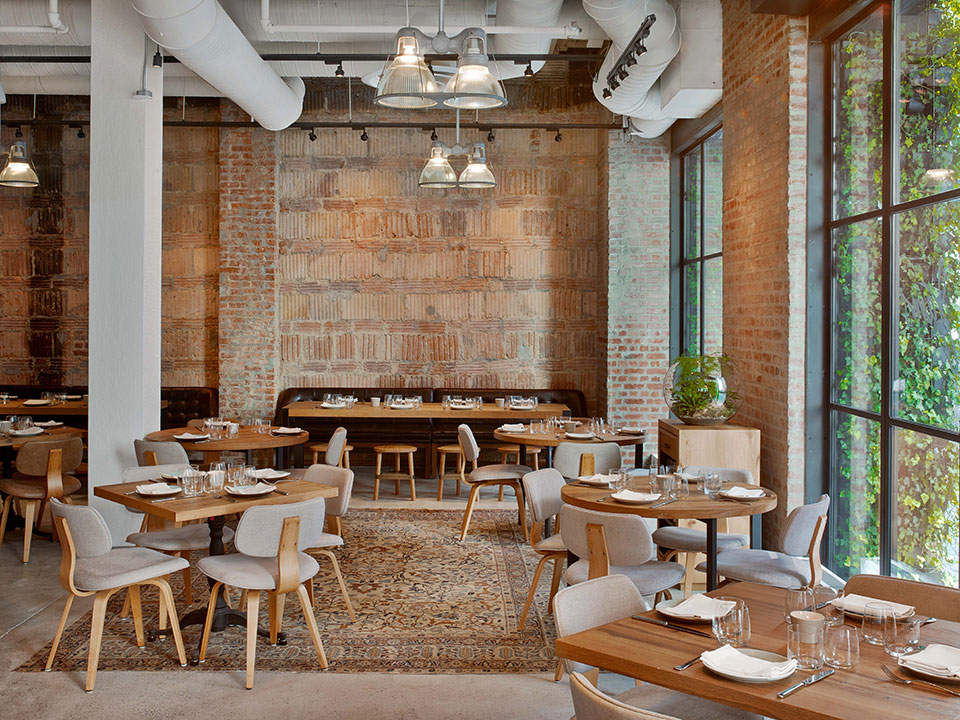 EAT: Jams at 1 Hotel Central Park is a beautiful choice with a lively atmosphere. The restaurant truly maintains theme of sustainability and all things fresh and nutritious for which 1Hotel stands yet is also devilishly delectable. In Jonathan Waxman's more than capable hands as a chef, Jams offers some staples but also several beautiful surprises that change with season and even week to ensure maximum freshness. The team prides itself in investigating the latest offerings at farmer's markets much like Margaret Mead investigated cultures to discover a treasure trove of possibilities.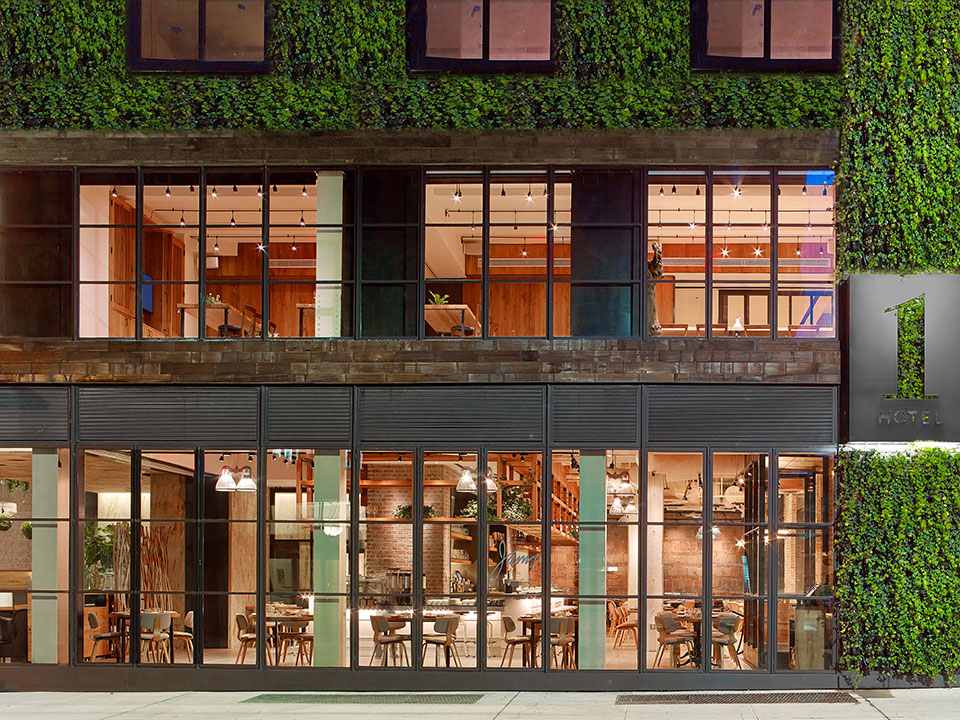 The hidden treasure here is that the wait staff is so very well-trained that they can can truly guide you through all the ingredients and selections in a very intimate yet unobtrusive way. The heirloom carrots are prepared in such a way, for example, that they offer a variety of notes like that could rival a symphony. The grass-fed steak is beyond tender, the gnocchi with hints of crispness, and the duck succulent. But the best thing might be the fact that you can eat all this in a no-fuss, open setting. Patrons can even see the entire kitchen, should they be so interested, given its open design. The word is now out on Jams.
DRINK: Thankfully there is a relatively new location in Manhattan where one can smoke a cigar undeterred! The legendary Knickerbocker Hotel, mere steps away from Times Square has a special section for cigar lovers who want to kick back and smoke while enjoying a beautiful view outdoors. Take the elevator up to the St. Cloud Rooftop Bar and either plan your next moves or boast about current ones to prospective clients. The bar menu is plentiful and offers a solid range for every discerning palate.
Now you have some new entries for your NYC address book. Enjoy!
Photo credits:
Rosie Marinelli Lincoln Center "Under Siege"
Production photos for "Coriolanus" by Joan Marcus
Jams images courtesy of Jams