LinkedIn, a professional networking site for students and professionals to connect and showcase their resumes, recently hopped on the livestream train with LinkedIn Live.
LinkedIn launched its live feature in February 2019, making it available to companies and individuals so that users could stream and interact through live video. Users who want to use the streaming service have to apply for the feature before they can access it.
Ting Ba, Product Marketing Lead at LinkedIn Pages, gave a presentation titled "LinkedIn Live 101" at Advertising Week New York on Thursday, September 26 in order to educate her audience on how to use the new service.
Regarding one's way of getting started with LinkedIn Live, Ba said that "there is an application process because [LinkedIn] wants [its] members to have a quality and engaging viewing experience."
In her presentation, Ba explained that the "vision at LinkedIn is to create economic opportunity for every member of the global workforce." She said that the company stands by this and strives to incorporate it into everything they do.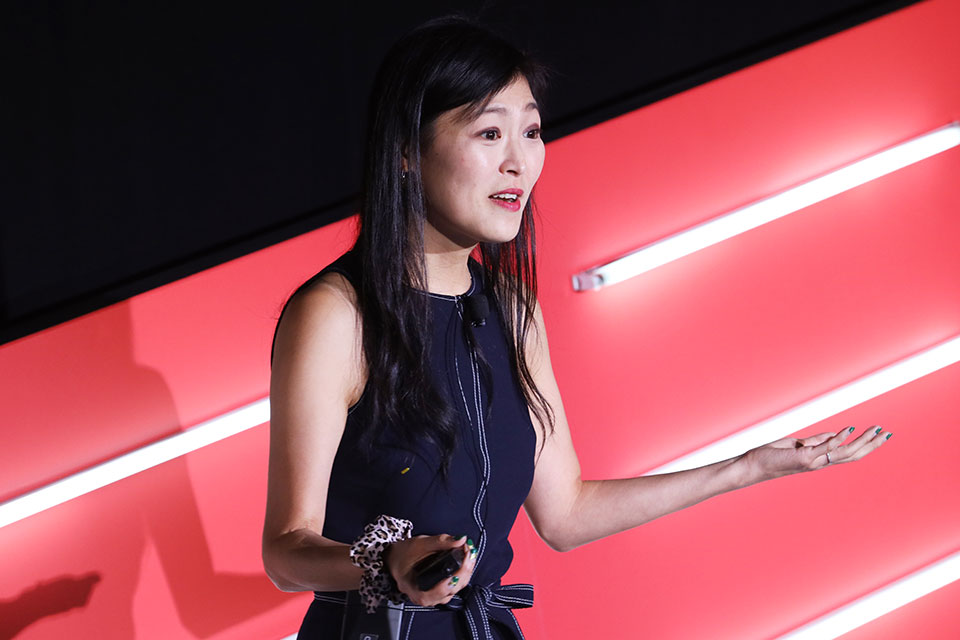 "This vision is what drives us every day and it informs everything we do from the products we build to who we build them for," Ba said. "The way that LinkedIn Marketing Solutions contributes to this vision is by helping businesses grow. Because when businesses grow, they tend to hire more people to do more jobs, therefore creating more opportunity around the world."
One way to create more opportunity around the world while incorporating the rest of LinkedIn's company vision is by creating a live streaming service that people can use to grow their businesses and brands. The company has made the live stream application available to every one of its 645 million users.
According to Ba, it is important for businesses on LinkedIn to stand out and capture the attention of this "rich and growing professional community," and a powerful way to do this is through video. She said that video is by far the fastest-growing content type on the professional network platform, as it is five times more likely to generate conversation than all other media types. Specifically, Ba said that LinkedIn Live can generate on average 24 times more comments than regular video.
"More broadly speaking, we're also finding that live video is such an engaging format for audiences that actually 82% of audiences would prefer to see live video for a brand over social posts," Ba said. "So hopefully this is giving you a sense of why it's important to invest in this new format."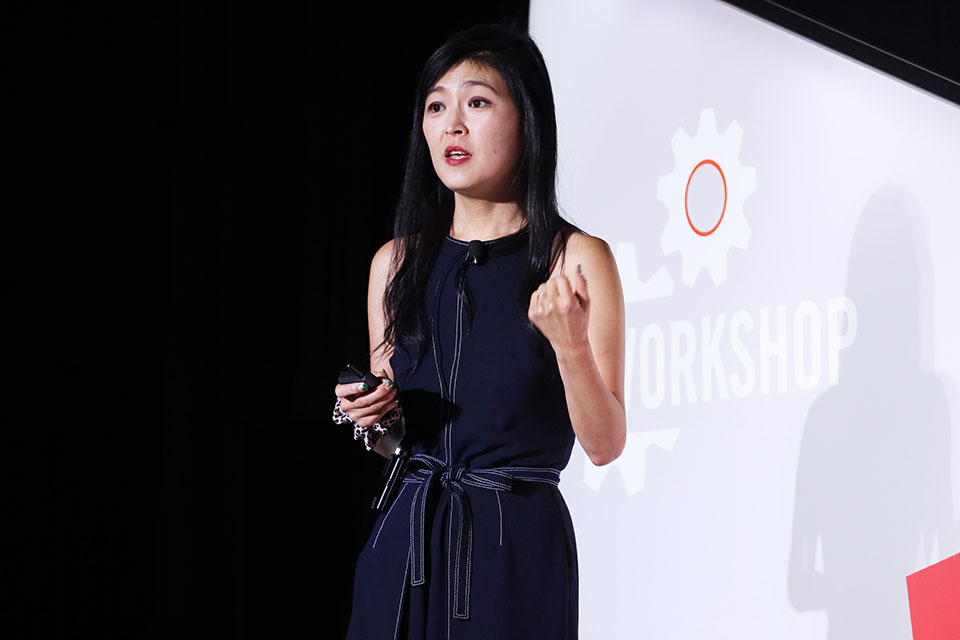 When reviewing applications for LinkedIn Live, Ba said that she looks for brands that "make an effort to regularly engage their audiences in a conversation; brands that take the time to respond to their comments and build a community for their followers." In fact, she said that for any brand that's hoping to find success on LinkedIn, it's key to ask people questions, get their opinions and respond to comments.
"This is not only going to help you get approved to live stream, but it's also going to help your posts stand out in general," Ba said.
Once approved, a company must start thinking about how it will use the service to enhance their brand and consumer engagement. Discussing content strategy, Ba explained that users generally get the most tripped up with it, feeling intimidated by the process.
"I think the reason why is because a lot of people just have this misconception that live streaming is challenging, that it's a heavy lift and that it's very hard to get started since you have to build this whole strategy around it," Ba said.
In response to this, Ba said that live streaming is actually not meant to be challenging or attitude to your existing strategy. On the contrary, she said that the content type is actually meant to enhance and complement what a company already has planned.
Ba brought up some examples of effective professional live streaming such as hosting a Q&A or AMA, showing a demonstration of a new product and making a big announcement to consumers.
"These are really great ways to give people an insight into what it's actually like to work for your business and it will also help you to stand out amongst top talent," Ba said.
According to Ba, the most important aspects to keep in mind when using LinkedIn Live are knowing the audience, promoting the stream before it actually happens, making sure the right people are in the room to help produce the livestream and being prepared while still being authentic.
Overall, Ba said that LinkedIn Live presents the opportunity for companies to expand their consumer audience and connect with individuals in an unparalleled way, and she recommends taking advantage of it as soon as possible if one wants to enhance their marketing strategies and, as a result, their sales numbers and brand image.
Want to learn more about this and other important industry topics? Be sure to visit AWLearn, Advertising Week's new your-round education platform.
Photos: Shutterstock / Advertising Week