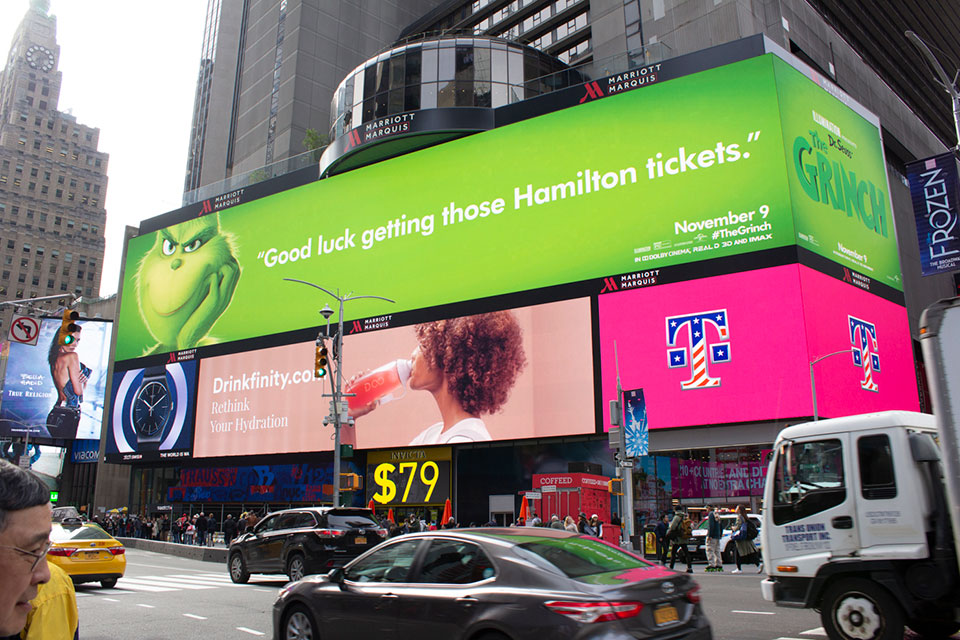 And the award goes to . . . large formats with endless creative options.
In the Internet age, other media — broadcast, streaming, film, and more — have a crush on out of home media (OOH), and vice versa. When the annual OBIE Awards were announced May 21, other media won six of the top 10 (gold) prizes for best billboards, transit, buses, shelters, and one-off creations.
The annual OBIE Awards were presented in Las Vegas by the Out of Home Advertising Association of America (OAAA).
Kinetic Worldwide won OBIE gold for The Grinch movie ads (Universal Pictures) featuring a grumpy Grinch plotting to ruin Christmas. The Grinch ads, which earned global publicity, aimed localized snark at struggling actors in Los Angeles, the wind in Chicago, and scarcity of Hamilton tickets on Broadway ("Good luck getting those Hamilton tickets").
The edge to the character "could be targeted to whatever space or location we were advertising in," said ad designers at Kinetic. "It was nice to be able to move beyond seasonality and create a new way to advertise a character people already knew."
Streaming service Spotify won OBIE gold for its station takeover in New York City honoring David Bowie.
Bowie, a Londoner, spent more than two decades in New York. The takeover at the Broadway-Lafayette station celebrated Bowie's connection to the area, in conjunction with an exhibit at Brooklyn Museum.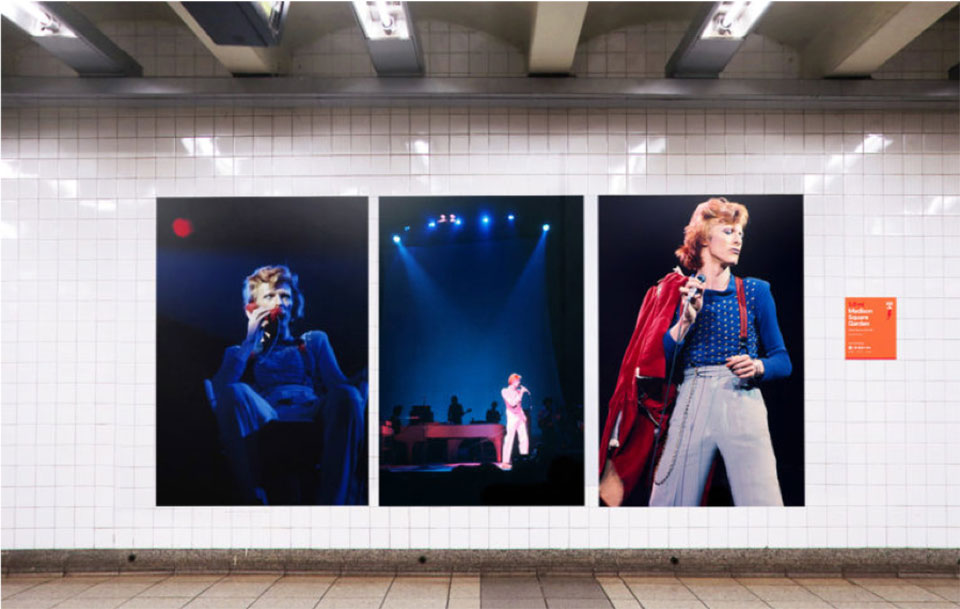 David Bowie images at the Broadway-Lafayette Station in New York
"From the get go," said creators of the David Bowie is Here station takeover, "we knew whatever idea we landed on, it had to be something that hadn't been done before, and perhaps even category-defying."
Viceland won overall OBIE honors this year ("Platinum"), impressing judges with OOH promotion of Weed Week programming in 2018 (April 16-20).
Weed Week ads highlight the overlap between OOH media and other media
When the Weed Week bus rolled into Washington, DC (Smoke Weed with Jeff Sessions, a stand-in from Wisconsin), bus-location hints were posted on Instagram. Content inspired by OOH ads was used on other Viceland channels including vice.com and social media.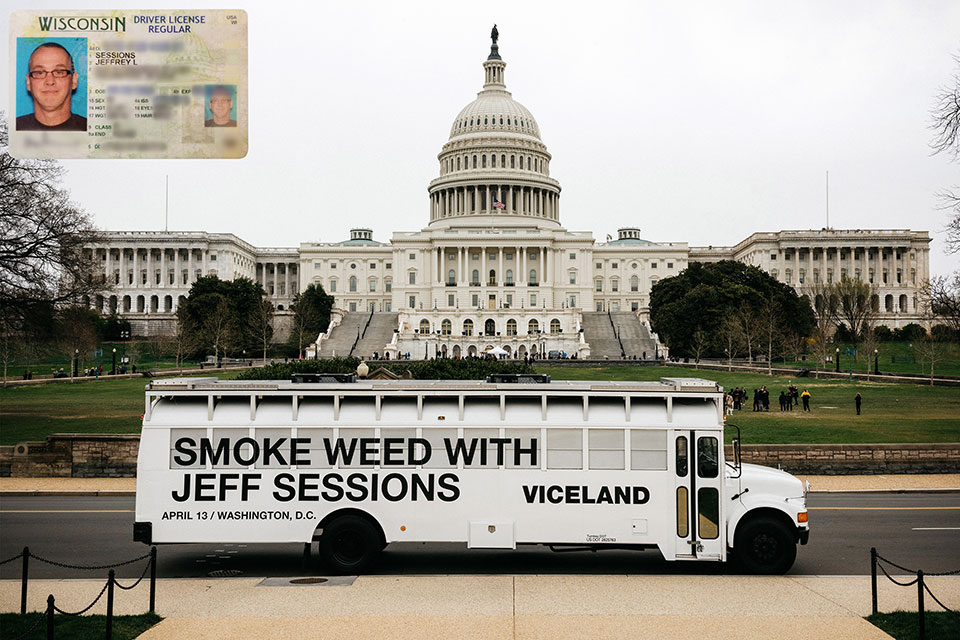 Viceland's bus promoting Weed Week, at the US Capitol
As state legalization of cannabis expands, HBO airs a show called "High Maintenance" starring a bike-riding weed deliveryman. To re-engage the show's base audience and incite curiosity about season two, HBO and its agency The Gathery converted New York City steam vents to lit joints.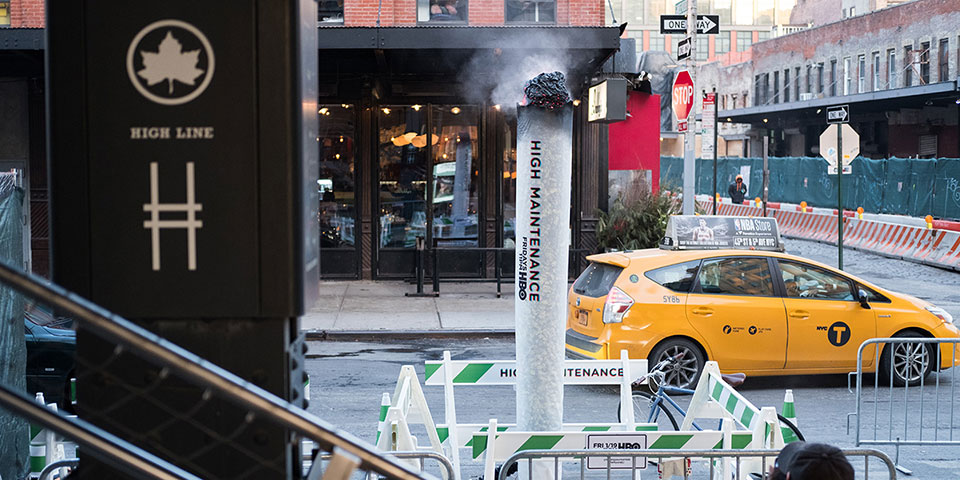 HBO won a gold OBIE Award for its creative ads for "High Maintenance"
The Marvel Comics budget for Deadpool 2 was $58 million; the US box office for the Twentieth Century Fox/Ryan Reynolds vehicle was $783.1 million.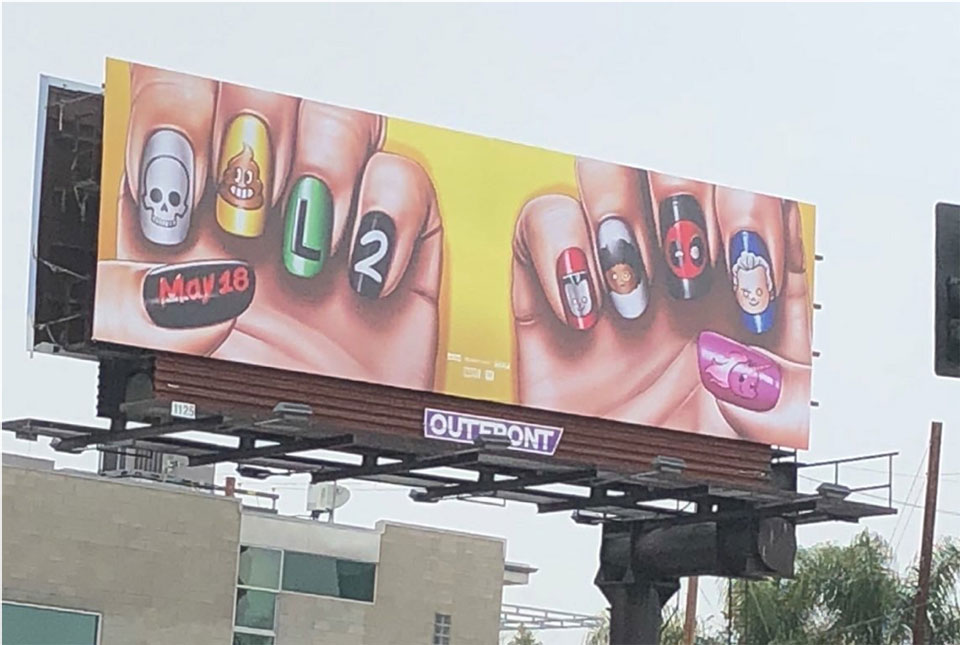 In what OBIE category — fittingly — did a Marvel super hero win top OBIE honors? The "media" category.
---