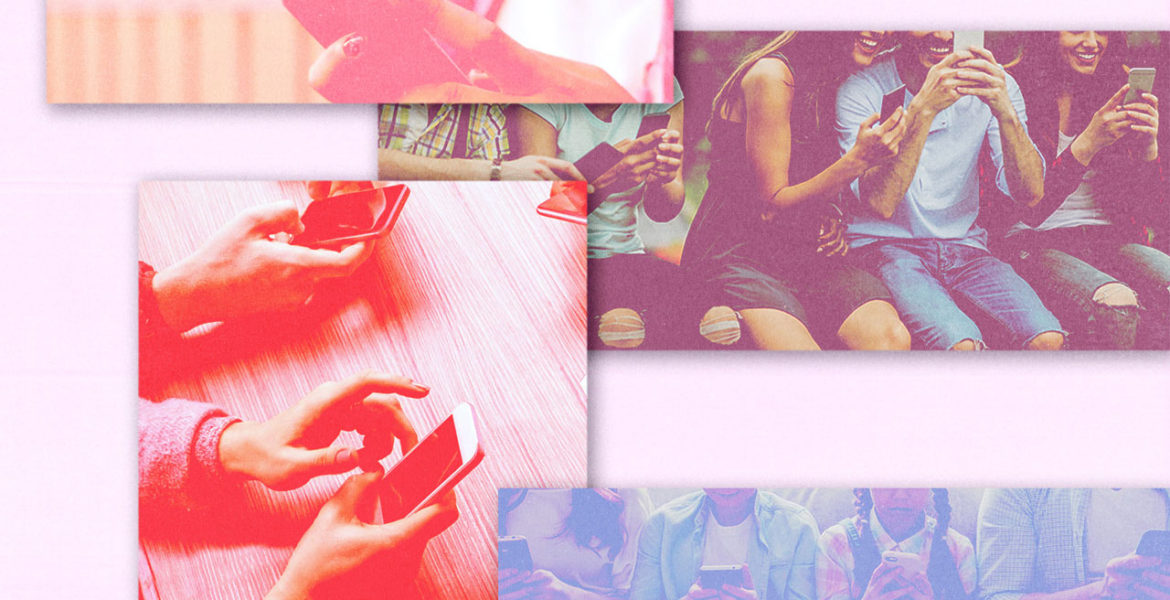 This week in social media news, ReelzChannel is suing Facebook's Instagram Reels for trademark infringement, TikTok rival Likee garners 150 million MAUs in Q2, LinkedIn adds new features to its Sales Navigator platform, Snapchat partners with TikTok creators to launch body movement-tracking lenses, The Weeknd's virtual TikTok concert drew in over 2 million views and more.
---
Reelz Networks Is Suing Facebook's Instagram Reels For Trademark Infringement
ReelzChannel is suing Facebook for trademark infringement, trademark dilution and unfair competition over the launch of Instagram Reels, Billboard reports.
Why it matters: The suit comes as Instagram Reels faces criticism from users who say the feature lacks originality and includes tools that rival TikTok popularized first.
The details: Having launched over a decade ago, ReelzChannel claims Instagram Reels will confuse the consumers it reaches in over 50 million homes in the US.
As per the complaint:
"Unless stopped, Facebook's and Instagram's pervasive use of 'Reels' will completely swamp the distinctive brand identity that Plaintiffs have built up for their own, pre-existing REELZ® media services.
Plaintiffs' REELZ® network is one of the last truly independent television networks remaining in today's media landscape, dominated by corporate giants, and has gained a reputation as an independent voice, picking up and exhibiting content that more mainstream networks felt was 'too hot to touch."
---
Likee Garners 150 Million MAUs In Q2 As TikTok's Fate Gets Decided
One of TikTok's rivals, Likee, reported 150.3 million monthly active users (MAUs) in Q2, up from 80.7 million MAUs from the previous year, an earnings report from its Chinese owner Joyy shows.
Why it matters: If an American company doesn't swoop in to buy TikTok, Likee could, in addition to other TikTok rivals like Triller and Dubsmash, be the next popular short-form video app.
The details: Though Likee was among the few dozen Chinese-owned apps India banned, its shift to the US market paid off, for from early July to early August, the app saw 7.5 million installs—more than Dubsmash, Triller and Byte.
In addition, Likee's parent company Joyy reached 457 million mobile MAUs in June, 91 percent of which came from non-China markets.
---
LinkedIn Adds New Features To Sales Navigator Platform
LinkedIn has added two new artificial intelligence-driven alerts, plus a lead management tool to its Sales Navigator platform.
Why it matters: The updates will help sales teams maintain leads, enhance the buyer experience and stay up to date on past correspondence.
The details: The first new alert, "Buyer Interest Alerts," signals when employees or leadership on a saved account have engaged with your company's site and provides insights to help you decide the optimal time to respond. LinkedIn's second alert uses AI to help surface the most pressing alerts.
LinkedIn also added an "Outreach" listing to its Lead Lists where users can see an overview of their LinkedIn activity, including InMail messages, connection requests and more.
---
Snapchat Debuts Body Lenses Made For TikTok Dance Challenges
Snapchat is partnering with four mega TikTok creators to launch body lenses that track, and change in response to, people's body movements, according to The Verge.
Why it matters: Snapchat is capitalizing on TikTok's weak state, spurred by ongoing national scrutiny, and the viral nature of dance challenges on TikTok, which can amass millions of views.
The details: Snapchat is partnering with TikTok creators known for making viral dance videos, like Jalaiah Harmon and Dixie D'Amelio, on lenses that track 18 joints across the body. Starting today, anyone can make a body lens on Snap's Lens Studio.
---
The Weeknd's Virtual TikTok Concert Drew In Over 2 Million Viewers
Created with Wave and presented by XO/Republic Records, The Weeknd's live TikTok concert racked up over 2 million total unique viewers, and videos with the hashtag #TheWeekndEXP garnered more than 1.3 billion views.
Why it matters: The Weeknd's concert served as the perfect distraction for TikTok users who are in a frenzy over its potential ban in the US.
The concert is part of TikTok's larger strategy to provide immersive experiences. In mid-April, the platform partnered with LiveXLive to launch "Music Lives," a 48-hour music festival featuring over 35 artists.
The details: On August 7, TikTok users could see The Weeknd in digital avatar form perform songs from his After Hours album, which topped the Billboard 200 for four consecutive weeks. Doja Cat made an appearance in the virtual concert, which raised $350,000 for the Equal Justice Initiative through sales of The Weeknd's new TikTok capsule collection of merchandise.
---
Twitter Launches Revamped API For The First Time Since 2012
Twitter is launching a new API called API v2 that will deliver new features faster and simplify how third-party developers build on the platform.
Why it matters: Twitter's revamped API is the first new rebuild since 2012, when Twitter came under fire for restricting how third-party developers can create on its product.
The details: With API v2, third-party developers can access features like the ability to specify which fields get returned, conversation threading, poll results in tweets, spam filtering and more.
Twitter plans to debut distinct product tracks to provide different developer groups with the proper support for their needs. Product tracks will include Standard, Academic Research and Business.
All new API features Twitter's initially launching will be available in its free Basic access level.
---
TikTok Announces The First Recipients Of Its $200 Million Creator Fund
TikTok has announced the 19 first creators who will receive compensation for their content from the app's new $200 million creator fund, which it says will grow to $1 billion in the US over the next three years and more than double that globally.
Why it matters: TikTok launched its creator fund shortly after President Trump said he was looking to ban the app, prompting many major TikTok creators to either delete the app or migrate to rival app Triller. Meanwhile, Facebook is said to be trying to lure TikTok creators away from the app to use Instagram Reels, which it recently launched in over 50 countries.
The details: According to TikTok, the creator fund will "reach hundreds of thousands of creators." To start, TikTok has compensated 19 creators an unspecified amount for their
content. Among the first recipients include Alex Stemplewski, who's known for holding impromptu public photoshoots with strangers on @alex.stemp; Avani Gregg, a beauty and makeup enthusiast with nearly 24 million followers on her profile @avani; and Dr. Fayez, a healthcare professional who uses TikTok videos to debunk common healthcare misconceptions on @lifeofadoctor.
---
Pinterest Expands AR Lipstick Try-On, Adds More Skin Tone Ranges To Beauty Search Feature
Pinterest's skin tone ranges technology has been updated so that it's three times as likely to detect multiple skin tone ranges, the company announced. In addition, the platform is adding more skin tone ranges and new brands to its augmented reality-enabled lipstick try-on feature.
Why it matters: Pinterest says since its AR try-on feature launched in January, Pinners try on an average of six lipstick shades and are five times more likely to show purchase intent on try on-enabled pins than standard pins.
The details: Pinterest has expanded its skin tone ranges feature from the US to the UK, Canada, Ireland, Australia and New Zealand. As per Pinterest, "The number of beauty and fashion Pins where a skin tone can be identified has quadrupled."
Pinterest's try-on experience includes over 10,000 shoppable lipstick shades discoverable across 48 million beauty pins. Newly added brands include NARS, Cle de Peau and Thrive Causemetics.
---
New Vimeo Integration On Pinterest Helps Brands Create Video Ads
Brands on Pinterest now have access to Vimeo Create, a tool Vimeo launched in February featuring customizable templates designed for video newbies, to maximize pin discoverability.
Why it matters: The integration comes after Pinterest exceeded 400 million users who have contributed to a surge in engagement during lockdowns.
The details: Brands who use Vimeo Create can publish their video content directly to Pinterest. Vimeo Create offers new users access to all templates and feature levels free for 30 days when you sign up for either of two packages—Vimeo Pro, which is $24 a month thereafter, and Business, $55 a month after the trial expires.
---
Facebook Expands Brand Partnership Posts To Public Groups
Facebook is launching a new sponsored post tool for public groups that will enable admins to publish posts in partnership with or on behalf of brands, as spotted by social media expert Matt Navarra.
Why it matters: The paid partnership option adds to existing monetization tools available to Facebook groups including a paid subscription option for some groups and ads in the groups feed. The new feature will provide brands a new way to reach focused audiences and see how posts in those groups perform.
The details: As per Facebook:
"We're excited to launch a set of tools that will enable communities, specifically, for the first time, to meaningfully monetize their engaged group audience by partnering with brands to create 'branded' posts."
When a group admin tags a post as branded content, a "Paid Partnership" label appears atop the post.
---
Triller Surpasses TikTok In The App Store
As TikTok's future in the US gets decided, TikTok rival Triller has leaped to the number one spot on the "Top Free Apps" list of the app store, beating TikTok, which came in third.
Why it matters: After saying he'd allow an American company to purchase TikTok, President Trump issued an executive order that will ban TikTok from making financial transactions with US businesses in 45 days if the app's parent company ByteDance doesn't sell TikTok.
The details: According to Sensor Tower data, Triller jumped to the top spot in the app store across 85 countries. The app's upward trajectory kicked off when TikTok got banned in India, after which Triller reached number one in India's photos and videos list of the app store in early July.
---
Twitter And TikTok Said To Be In Talks About Potential Combination
According to The Wall Street Journal, Twitter has had preliminary discussions with TikTok about a possible combination as the drama surrounding TikTok getting banned or bought continues.
Why it matters: Though Twitter is the latest possible suitor for TikTok, people familiar with the matter told WSJ that Microsoft, which said on August 2 it was pursuing a deal, is the "front-runner" for any possible deal.
The details: WSJ notes, "Because it is much smaller, Twitter has reasoned that it would be unlikely to face the same level of antitrust scrutiny as Microsoft or other potential bidders, said people familiar with the discussions."
---
Social Media User Satisfaction Drops Over Data Privacy Practices
New data from the American Customer Satisfaction Index revealed user satisfaction for social media slipped 2.8 percent this year to a score of 70 out of 100.
Why it matters: At the root of the declines are consumer perceptions about social media platforms' data privacy practices, for which the satisfaction score dropped to a record low of 69.
The details: Platforms like Pinterest, Instagram, LinkedIn, Twitter and YouTube saw drops ranging from one percent to four perfect, while Snapchat and Tumblr increased by one to three percent. The survey, which ended on June 8, also reflects consumers' desires for more reliable video performance, freshness of content relevancy and less advertising.
---
TikTok Gives Advertisers An Out In The Event App Gets Banned
One C-level executive at a top ad agency says TikTok is giving brands a ripcord to pull should the app get banned, according to Ad Age.
Why it matters: Since Trump announced a potential ban on TikTok, major creators have migrated to its competitor Triller, while some brands have paused campaigns amid uncertainty over its future.
The details: As per Ad Age, TikTok is also outlining that it's not responsible for undelivered media so that brands can't sue the app if it's unable to fill advertising orders.
This article first appeared on a.list