If you've watched a lot of football this year, the odds are you've heard references to new efficiency metrics like DVOA and EPA. You may have noticed teams getting more aggressive on fourth down and two-point conversions. These are two of the visible signs of the analytics revolution hitting the NFL.
Behind the scenes, NFL teams are ramping up their analytics staff. Analytically advanced teams like the Chiefs and 49ers demonstrate how quantitative approaches can lead to on-field success. Similarly, data-driven insights have led Super Bowl advertisers to make digital an increasingly more significant part of their campaign strategy. Some brands have eschewed the massive media buy entirely to focus on digital.
While every brand may know its digital strategy is critical, the evidence shows that advertisers still have a chance to gain an edge on their Super Bowl Ad competition by maximizing digital efforts in SEO, paid search, display media, and social.
Search Engine Optimization Should Be the Foundation of a Digital Campaign
The Super Bowl is a unique cultural moment where people are not only engaged and receptive to marketing messages, but they also respond by searching for more content. According to Think with Google, Last Year's winner of Merkle's Digital Bowl report, Olay, saw a 71% increase in searches for brand terms[1] as a result of its campaign.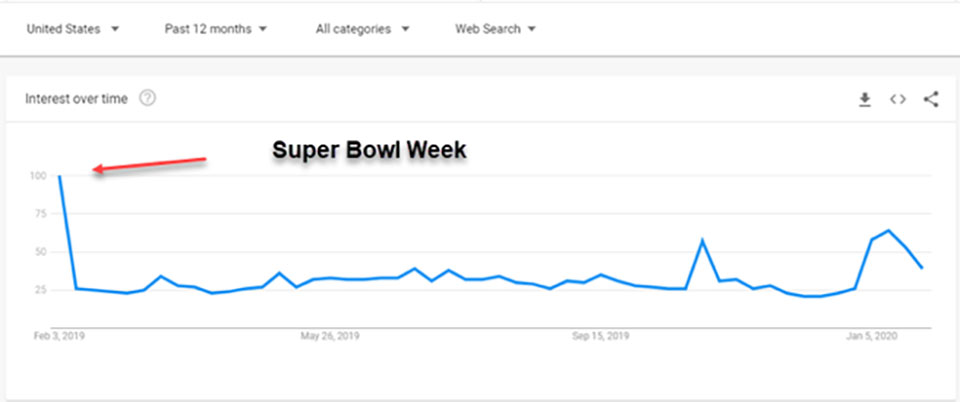 Super Bowl ad-related search results are competitive, but most advertisers concede valuable organic real estate and hope their homepages catch increased search interest.
Advertisers need to understand the search landscape for queries around their brand, commercial, and campaign so they can optimize effectively with a targeted page title, heading tags, meta description, image content, and video content. With prominent video results, YouTube optimization, and linking back to owned and operated properties from the video description, advertisers should be equipped to round out a solid organic search strategy. Too many advertisers skip this first step, resulting in lost traffic.
Paid Search Ads Buy Premium Placement
When it comes to search results, brands should pay for premium placement. Especially on mobile, paid ads dominate the top of search results and leave fewer clicks for the organic listings. It's critical to be active in this space, bidding on valuable brand and non-brand queries across devices to claim the top spots. Ad copy variations should feature Super Bowl and campaign-related content. Appropriate ad extensions can maximize real estate and enhance the visual appeal of the ads. Innovative advertisers strive for the top two paid positions and take advantage of formats like expanded text ads that allow for three headlines and two descriptions.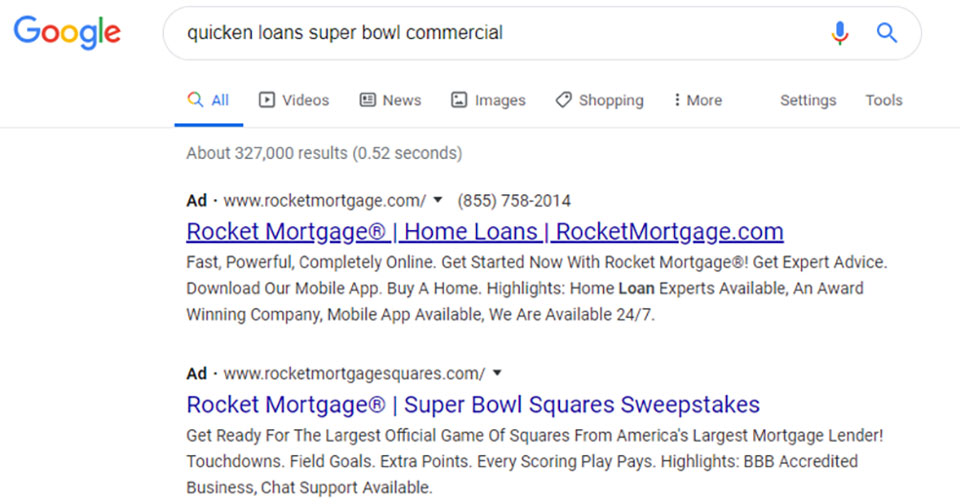 Display Advertising Buys Extend Your Reach
It's common practice to be active on YouTube ahead of the game, but fewer brands have released teaser videos year-over-year[2]. Brands may be counting on capturing the conversation by maintaining an element of surprise, but they're missing out on significant amounts of pre-game interest. Porsche's extended cut already has over 11 million views, and Hyundai's "Smaht Pahk" has over 17 million. Strategic links and companion banners can increase the visibility of this pre-game effort and brings users back to brand operated entities, allowing for further engagement.
While YouTube is a major platform, eye-catching creative can be distributed widely across other display, video, and paid social channels. Homepage takeovers, tandem banners, and complimentary posts on social media sites can also be smart investments. Accompany those placements with comprehensive tagging to enable future retargeting efforts, and brands can extend the momentum of their Super Bowl campaign to kick off their marketing for the year.
Social Media is Like a Perfect Trick Play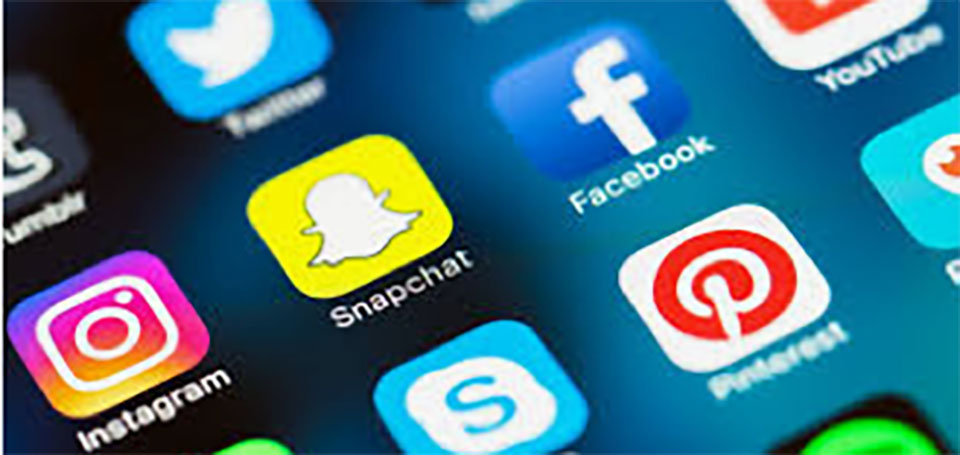 Trick plays are exhilarating for fans and players alike, and social media provides the same opportunity for brands. For example, Super Bowl XLVII in 2013. The power goes out in the Superdome, and Oreo tweets a cookie in a silhouette. "Power out? No problem. You Can Still Dunk in The Dark." Simple, elegant, real-time, and absolutely perfect! The social media war room for Oreo couldn't have anticipated this exact moment, but its preparation beforehand put Oreo in a position to create an iconic moment; It, too deserves a statue.
The Social landscape is continually changing. This year, maybe it's a tweet that we're talking about on Monday, or perhaps it's something that happened on TikTok or Instagram. Launching a brand into the national conversation through social media requires, in some part, an element of luck. It's impossible to know exactly what will take off, or where the conversation will happen, but brands need a game plan to take advantage of the opportunity when it comes.
There's No Magic Formula
Data has limits. If it were possible to predict outcomes perfectly, a lot of marketers would be out of work, and no one would bother to watch NFL games anymore. Instead, millions of us were glued to our televisions and second screens on Sunday to see how it all played out.
The advertisers that supported their brand's ad buys with a fundamentally sound digital strategy gave themselves the best opportunity to maximize their investment.
[1] https://www.thinkwithgoogle.com/marketing-resources/super-bowl-tv-viewership/
[2] https://www.mobilemarketer.com/news/amazon-leads-in-social-media-reaction-to-super-bowl-teasers/571282/