Verizon Media is proud to announce its 2019 collection of best-in-class, innovative advertising campaigns. Chosen by a panel of advertising industry leaders, campaigns featured as part of this two-part series made the best use of Verizon Media's ad solutions, broke new ground for the industry and created exciting ad experiences that put customers first. 
For much of its modern existence dating back to the first-ever banner ad found on hotwired.com 25 years ago, digital advertising has been seen as an interruptive rather than additive experience. Commercials are the things that come before a movie, or that interrupt the 57th Joe Rogan YouTube clip you're watching in a row about a bizarre UFO sighting.
Though sometimes, the above is proven wrong. In the instance of brands like Harry's, Hubble, and any other of the 3,500 or so DTC business that have sprung to life in the last decade – remarkable success has been seen by combining brilliant creative work with highly targeted performance marketing techniques to guide consumers to purchase.
Purple is one such brand.
"At Purple, we've been good at getting attention." Said Burke Morley, VP of Brand and Executive Creative Director at Purple from the Advertising Week New York stage.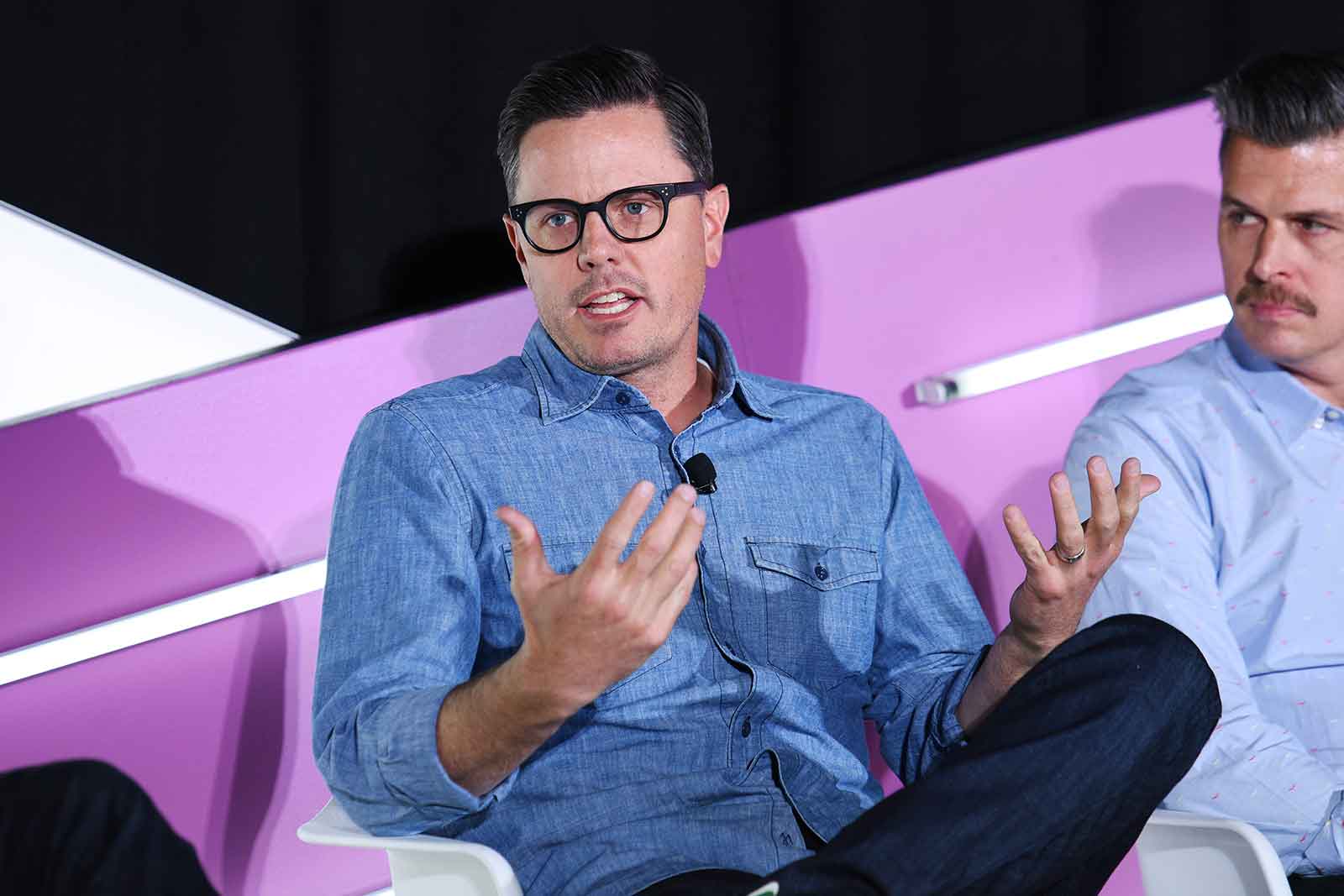 Purple was born in 2016 and has been described by many as 'turning the mattress industry on its head' through quirky, attention-grabbing spots like 'The Egg Drop'.
"When 'the bed in a box' experience was created it was all about improving the purchase experience and making it better. No one likes going into a mattress store, laying in a bed with people watching, it's a vulnerable feeling" says Morley.
He goes on to say that "Purple has some real innovation that's very different to other brands out there. But we have been lumped together with other brands who also deliver their beds in a box. We wanted to distinguish ourselves through more storytelling."
One such method has been making innovation the hero of its creative work. Rather than telling people who they are and what they do, they've opted to show people.
"Through quirky spots, like dropping people from contraptions to smash eggs we have seen north of just 1.5 billion views on all of our ads."
Quite some figure said Morley, but the success of its video-first content has not come without its challenges.
"We've had a very male focus; our content is very popular with 13-year-old boys…who don't buy a lot of mattresses."
In an effort to both demonstrate  the innovation found in the product, and increase conversions from those with genuine purchase intent (not that 13-year-old boys won't look to buy mattresses someday) Purple worked with Verizon Media to showcase its brand through media-rich 360 post-tap experiences, as well the Moments suite of e-commerce ad units.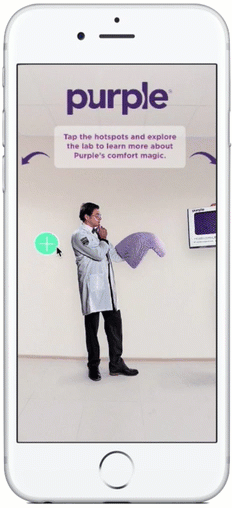 When consumers hear about how innovative the product is, the initial reaction is to want to interact with the brand by "touching or squeezing" the mattress, says Morley.
The experiences pioneered by Verizon Media provide the next best thing, creating more engagement with prospective customers by letting users tap a pin within an ad to learn more about a product.
In the case of Purple, the interactive feature with touchpoint capabilities welcomed users into a virtual mattress lab, where consumers could learn about Purple's "comfort magic" science, and any number of other category defining features found within its product.
Combining this with an accompanying re-targeting strategy saw Purple's campaign smash its ROAS target by more than 4x.
Rob Towne, Head of Search and Display Advertising at purple said, "Creating authentic content that resonates with our consumers is key to our digital marketing success. Verizon Media has helped us execute more innovative native advertising techniques and creative formats to successfully deliver a great experience on mobile platforms where we find today's customers."
Indeed, you can have the best product imaginable, but being able to showcase its features in an additive, not interruptive manner is a very powerful combination.
For more on the campaign and how Verizon and Purple have partnered together to create consumer-centric experiences, read more here.