Article Takeaways:
What CCPA law is and what it means for consumer data.
The opportunities the GDPR style data law presents to tech companies storing data.
In an age of data breaches, policies such as these won't hold you back.
On January 1, 2020, the California Consumer Privacy Act (CCPA) went into effect.
The CCPA mandates FANG other tech social giants to better protect consumer data in addition to allowing their users to see it, block it, or remove it should they wish.
As a consequence of Facebook's Cambridge Analytica scandal back in 2018, State governments are finally putting more protection around consumer privacy and permitting people to take back control of their data.
CCPA will also mean that people can choose whether companies collect, sell and store their data. Following on from Europe's GDPR act, it's only going to be a matter of time until the US Federal government figures out what Facebook really is and protects all of its Citizens.
Initially, CCPA's goal was to make 'California' businesses more transparent to their consumers.  And although the intention was good, so far, we haven't really seen consumers and businesses apply the act in the manner it was conceived.
As it stands, most companies weren't ready for January's CCPA changes, despite personal data transparency being one of the biggest consumer concerns of in 2020.
That said, the policy has presented 2 great opportunities:
A chance to build (or rebuild) trust with consumers
A chance to examine consumer data use and collection practices
Unfortunately, we are seeing this typically applied as a one-time bottom of the page button to be approved or rejected by a web user. It only shows up once and once you click your preference, the only other way you can change it is by emailing the company in many instances.
This is a very poor show.
Consumers will far from see this as a way for brands to build trust.  Instead, it's just another bland page from the company's terms and conditions that most of us scroll past to click approve.
But, CCPA is actually a BIG deal for advertisers and brands.
Companies finally have the chance to be 'transparent' in almost every way, from price transparency as practiced by Everlane, to ingredient sourcing information as displayed by Native Deodorant.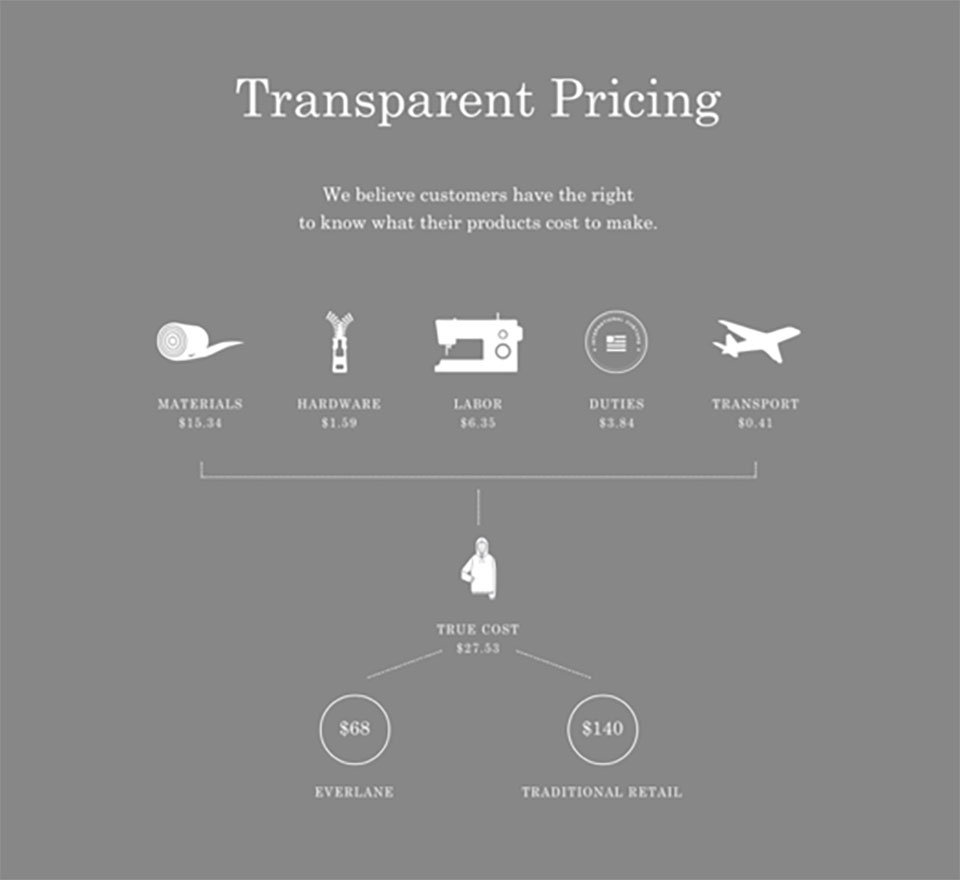 Imagine if a company added a "your data value" to this type of chart and offered consumer discounts for allowing them to collect and sell their data.  This could also be shown to customers as a data road map, highlighting what is collected, where it goes and what it's being used for.
Even if this doesn't work for all, the idea behind it is that people demand not only pieces of the puzzle, but the whole thing and are rewarded accordingly.
In 2020 people care deeply about what they are giving up when buying a product, service or simply reading content online.  Showing something is far better than nothing. 
With CCPA's potential opportunities, we know it's only a matter of time before the Federal government puts a blanketing consumer data act into place.
And, in an age of data breaches, policies such as these won't hold you back. Rather, they'll give you the leg up and competitive advantage you need in order to foster trust with your audience more quickly and effectively on every step of their customer journey.