By Rick Milenthal, CEO at The Shipyard
After many years in the shadows, people are finally talking about mental health.  There are many efforts beginning to raise awareness of mental illness with an aim towards lowering stigma, especially in this time of high anxiety, depression and overall stress.
This is especially important for our industry.  We are in a profession that prides itself on unrelenting deadlines, client needs and 24/7, we marketers now know that our own mental health — as well as that of our teams — must always stay top of mind for us to succeed.
We are proud at The Shipyard, to have committed our agency's creativity and resources to change the conversation around mental health in our community and beyond.  Because one thing we all know how to do in this industry is communicate.  We craft words to help our clients inspire their customers.  That same skill can be used to make a difference in mental health.  Because….words matter.  Words can unite or divide.  Words can inspire our demoralize.  We all have a role in improving mental health for everyone around us.
But now that we are changing the conversation, we still have to sharpen our message.  Because something is still hampering our ability to make real progress.
We must build better mental health literacy for all.
The truth is that most adults still lack the skills they need to manage their health, or help loved ones with these challenges. As we recognize mental health awareness week, all of us in this industry should join hands to give us the language needed to help.
What is mental health literacy?
Mental health literacy is the building blocks to action and self-care. Put plainly, knowing the signs of depression is one thing; knowing what to do about depression is quite another.
The World Health Organization [WHO} agrees, calling mental health literacy key to improving outcomes for not only individuals but the communities they live in. To that end, the WHO defines mental health literacy as having four distinct components, each of which calls to our community to focus on improving messaging in each:
Understanding how to obtain and maintain good mental health
Understanding mental disorders and their treatments
Developing competencies needed for self-care, including knowing when to ask for help
Fighting stigma related to mental disorders across racial, ethnic, gender and generational lines
This attention to building mental health literacy is especially important for young adults. Research now finds that 70 percent of mental disorders can be diagnosed prior to age 25. We need to give the next generation — and ourselves — the tools they need to thrive.
At The Shipyard, we purposely wove mental health literacy into Wonderbus, a two-day music and arts event we launched in partnership with The Ohio State University Wexner Medical Center's Department of Psychiatry & Behavioral Health. Our goal was not only to find new ways to talk about depression and other mental illnesses but also to show how interdisciplinary therapies can work together to improve overall mental health.
From there, we were inspired to launch Voices of Resilience, a podcast series featuring experts from across the mental health community talking about what we all need to learn about serving not only ourselves but our family members and community.
Today we remain committed to learning and sharing what we can about mental health — and specifically how to develop a better and deeper understanding of mental illness and treatment options in our community.
To my fellow agency leaders, creatives and colleagues, I invite you to join us on this journey. Let's help communicate the necessary skills we all need to recognize, manage and prevent mental illness. For when it comes to improving mental health literacy, we all have a part to play.  We are the storytellers of commerce.  Let's help tell these stories to save lives.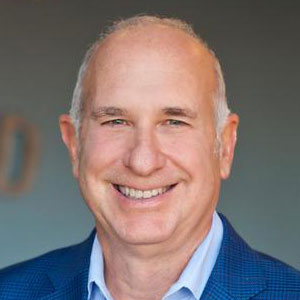 Rick Milenthal, Chairman & CEO, The Shipyard LLC 
Rick Milenthal is a leading entrepreneur, investor, and innovator in almost every aspect of marketing. He is currently the Chairman and CEO of The Shipyard, a leading, independent marketing consultancy and the world's first "marketing engineering" agency. The Shipyard serves iconic brands such as In-N-Out Burger, American Electric Power, Scott's Miracle-Gro, Weleda, Protective Insurance, Bollé, NCR, BrewDog, Sempra, Nationwide and CO-OP Financial Services.
Throughout his career, Rick has provided senior-level counsel to worldwide marketers like Coca-Cola, Cisco, Prudential, Carnival Cruise Lines, Home Depot, Dad's Pet Foods, Huntington Bank and more. He is the former CEO and founder of Enguage, one of the nation's leading digital marketing agencies which was acquired in 2013 by Publicis, (PUB, FP) forming MoxieUSA.
He is also the former Chairman of Worldwide Partners, the world's largest network of independent advertising agencies with 80 agencies in 50 countries and still serves as senior advisor to the organization. He was also Co-Founder and Vice Chairman of WE Digital, China's first social media agency.
He is an active philanthropist, former board Chair of Marburn Academy, a nationally regarded school for students with Dyslexia and ADHD and advisor to the Ohio State University's Neurological Institute helping to reduce suicide among young adults.
Rick continues to be an active investor in marketing startups as a venture partner in NCT Ventures, an innovative venture capital firm. He is an active investor in the film and music industry.