In the first in a new series Pippa Chambers profiles some of the pioneers who have helped shape the advertising industry. This week: Faie Davis.
"Intimidatingly accomplished", an "unusually clever brain" and a "fantastic eye", Faie Davis could be one of the southern hemisphere's most unsung advertising legends yet.
Born in New Zealand and schooled in ballet, music, art and theatre, Davis' career spans across New Caledonia, Australia, Singapore, San Francisco, Paris, Africa and beyond.
The Sydney-based creative, artist, author and photographer, who now runs Epic Publishing and the LookBook brand, was the founder and creative director of Australia independent agency DDI, which she ran for 24 years before selling in 2009.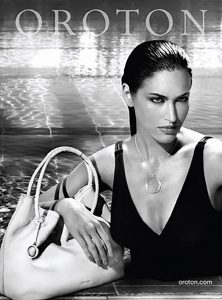 However, before her entrepreneurial endeavours began, she worked alongside advertising stalwarts including Singapore's Batey Advertising founder Ian Batey, Ogilvy & Mather (O&M) creative giant Hal Riney and O&M's Michael Ball.
Davis said looking back at some of her roles and ad campaigns – including being part of the consortium that created the renowned long-running 'Singapore Girl' campaign – nothing was planned in her career and it was all very organic.
"People would say 'What's your plan in the next 10 years?' But I have never really had a plan," she said.
"Everything has evolved through opportunity and hard work or luck as well as people and places. All of those sorts of things have shaped what I've done over the years."
Where it all began
Davis first cut her creative chops in New Zealand designing costumes for local theatrical productions, was then an 'editorial illustrator for a newspaper and her first advertising job was as a trainee artist "at some forgotten agency".
Admitting that she didn't know that much about agencies, as her goal was to be in the theatre industry, she found agency folk "all quite mad".
"They were different. They had a different spin," she said.
"They looked at things differently and I liked that a lot. It was interesting that so many people, even in New Zealand, had come from the UK.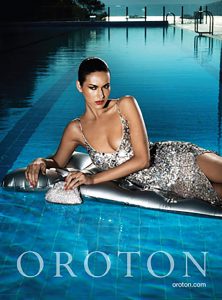 "There were English art directors or English creative directors, and everyone seemed to have an enormously good time," Davis said.
After spending time in New Caledonia, Davis came to Australia in the 1960s to join the Australian Elizabethan Theatre Trust, painting sets and designing costumes for the Opera and Ballet Companies before joining Jon Hawley's art studio which serviced all the major agencies in Sydney.
Relocating to Asia, Davis worked for Jackson Wain as a freelance art director on Malaysia Singapore Airlines (which later became Singapore Airlines).
After relocating to spend time in New Caledonia and Asia, working at Jackson Wain ad agency as a freelance art director for Malaysia Singapore Airlines (which later became Singapore Airlines), Davis joined the Australian Ballet Company in Adelaide in the 1960s to paint sets and design costumes.
She didn't become "seriously involved" in it until the early 1970s when she joined Batey Advertising in Singapore – an agency which went onto to be fully acquired by WPP in 2001 and was subsequently absorbed by Grey.
"At Bateys I realised that this is something that really has the most extraordinary possibilities and I became 100% totally focused because of Ian Batey's mentorship," Davis explained.
"He shaped my thinking forever to do with advertising. He and Hal Riney were the two that made me realise that every purchase that is ever made is first based on an emotional premise, not a practical one."
She said she recognised that many campaigns she had seen weren't based on an emotional premise at all.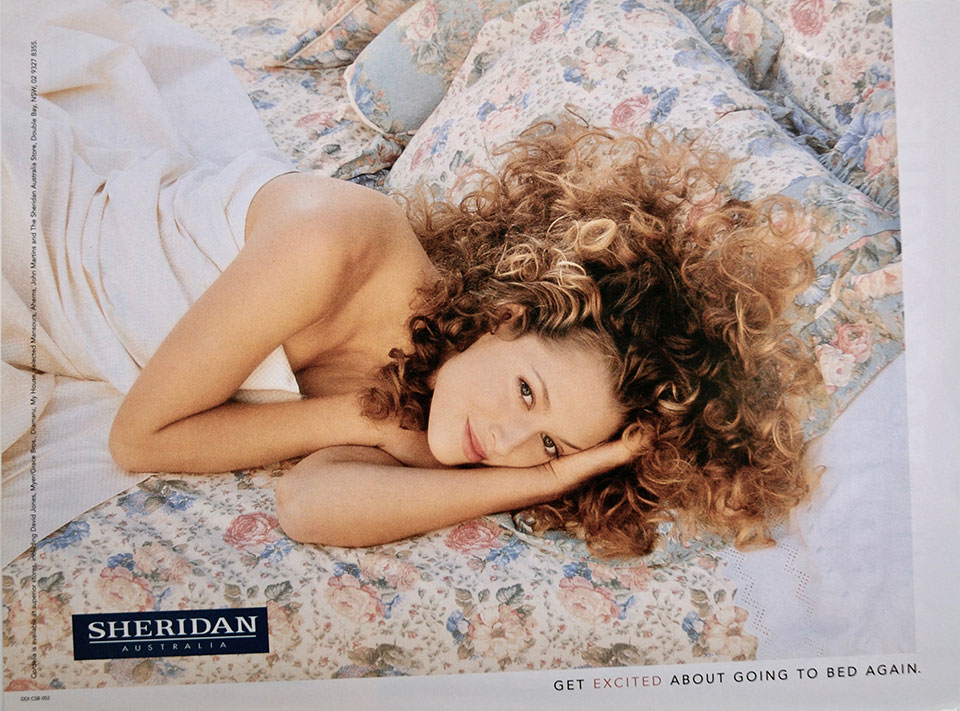 "They were mostly based on the practical or things that were in vogue, but both Hal and Ian always tried to extricate the emotional core from whatever the proposition was going to be," she says.
"Although one was creative and the other wasn't, they both understood that this made for long lasting, timeless campaigns. If they are based on a true emotion, then, apart from perhaps the way they look from an art direction point of view, nothing really changes over time.
While at Bateys, as a co-creator of the Singapore Girl campaign, this is where Davis recalls winning her first award, a Clio.
"The first time you get an award, you feel like you've achieved everything and you're the best person on the planet," Davis said.
"The first one means everything. You feel so proud of yourself; you go around with a big grin for ages and your head gets bigger and then all of a sudden, it all shrinks back to reality.
"After that, you realise it doesn't matter a fig really. It's great fun and it's really nice but they really don't mean anything."
Throughout the 1970s working on Singapore Airlines she shot on locations including Japan, Thailand, Taiwan, Korea, UK and Paris, working with esteemed photographers David Bailey, Brian Duffy, Richard Avedon, John Thornton, John Claridge and John Ashenhurst.
From Bateys it was off to Africa to work as art director at Ogilvy & Mather, Nairobi, where globetrotting CEO of O&M, Michael Ball, met with her and asked her to join as art director in the Melbourne office.
Sydney-based creative recruiter, Esther Clerehan, recalls meeting Davis when she herself was aged 17, working as the "dispatch kid" at the Melbourne shop.
"When I met Faie she was already a creative director and was the first (and only) woman on the board of Ogilvy," Clerehan said.
"She stood out like a beacon of colour and style in the pale, male, stale culture of agencies at that time.
"Her office was always a hive of activity with an entourage of people running around doing her bidding. She was stylish, beautiful and intimidating af".
Years later when Clerehan moved to Sydney they reconnected when Faie was running DDI – with a list of major accounts mainly in beauty, travel and fashion.
"Faie has an unusually clever brain and a fantastic eye. Her work was always zeitgeist with a twist," Clerehan said.
"Campaigns like Ella Baché and New Woman were ground breaking in the way they spoke to women. Faie remains ageless and intimidating. She is an icon of our industry and it's high time we celebrated her remarkable career."
When Ian Batey found out she'd gone to Australia, "he got cranky" as he wanted her back at Bateys. A recruitment war ensued, with Hal Riney, who Davis describes as "probably the most admired creative person in America at the time", getting in on the act.
Riney, who opened a boutique agency in a disused bakery in San Francisco for Ogilvy & Mather in 1976, had a strong reputation, and won out.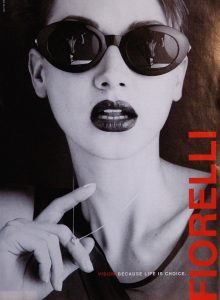 "People would leave from the east coast to go and work with him for half the pay. That's how much they wanted to. He was amazing," Davis said.
"He lived on a houseboat with two huge dogs. He spoke like Charles Bronson and he did all his own voice overs for his own radio and television commercials."
Davis recalls thinking what a great idea it would be for Batey to meet Riney as Batey's agency footprint expanded across the states.
However, after setting up a meeting it soon became "the biggest mistake" of her life because they both had "egos the size of the planet".
"It was like headbutting an explosion. It was just the worst thing that could have happened and led to me returning to Singapore," she said.
Travel shapes you
Davis said that travel and working overseas is one of the most essential things that anybody can ever do.
She firmly believes it shapes your understanding of different cultures which in turn helps with communication.
"You don't stay in one rut with one way of thinking because people live so differently. It's a different culture, it's a different everything," she said.
"Because people live so differently you don't stay in a rut with only one way of thinking.
"Travelling helped me understand the human spirit which in turn helps you to be able to find the correct emotional core, but you can't find that if you don't understand the difference between need and want. They two are two different things. Travel did that for me."
With Singapore Airlines operating in so many countries this also opened up the door for travel, as well as the global job offers.
Davis said she feels lucky to have been in such worldwide positions, to be able to meet so many different people and do all those incredible things.
She recalls at one point carrying $100,000 cash in a paper bag to pay everybody on the global shoots.
"For stills shoots I went around the world with a photographer, an assistant and a Singapore Airlines hostie," Davis said.
"We'd then pick up whatever else we needed. That was it. There was no support –  you just did it and I usually had to do all the makeup and hair."
Founder of eponymous US agency Goodby Silverstein & Partners, Jeff Goodby, recalls being in the office next to Davis at O&M San Francisco.
"She was intimidatingly accomplished, elegant, and beautiful. Words did not come out of my mouth in her presence," Goodby said.
"Hal Riney went all the way to Hong Kong to hire Faie. When I interviewed, he made me pay for my own cab over.
"Faie stays with you. One day, she told me I looked good in blue and should wear it more often. I still do and think of her every time."
Back to Bateys
In 1980 Batey later succeeded in poaching Davis from the US and lured her back to Singapore as creative director – her most senior role yet.
Davis said in all the time she engaged in the ad business she cannot recall any more than a handful of females in top creative roles either in Australia or in the states. Most women filled clerical "support roles."
"That said, on reflection, I feel that if a female was recognised as a potential creative contributor, they'd get the chance – I did," she adds.
Despite meeting precious few women in front-line advertising roles on her travels, she says it never occurred to her that it was an issue and she never felt sidelined due to gender. It was always all about the work and what you did that mattered.
"It wasn't an issue and I never felt that anybody thought that it was. I just happened to be a woman in that job," she said.
"The gender really was irrelevant.
The work had to be 'a first'
In 1985 Davis launched DDI, with the agency mantra being "the art of being noticed" – a tagline that is still in use today under Bernd Winter's stewardship. Winter joined the agency in 1987 and subsequently bought Davis out.
Of all the work that Davis did, the work at DDI is what she's most proud of as they were all firsts.
"I was never interested in doing something that was copying somebody else. I found plagiarism to be the death of creativity. So, it had to be a first, whatever it was, whether it was first in the category or an industry first," she said.
Her favourite pieces are the ones that fulfilled that criteria.
These include "Fitness For your Skin" campaign which was introduced on a beauty through strength platform for the skincare brand, as opposed to the traditional cosmetic approach.
In the early 90s she created the first ever major gay magazine campaign featuring amorous same sex couples which appeared in magazines including Blue and Vogue.
Other notable feats included changing the perception of fashion brand Oroton from its association with older, conservative women, to one touted as Australia's answer to Prada.
But Davis notes her favourite ad was actually a cinema commercial which she wrote and directed for Chatswood Chase. The ad imitated a trailer for a film whose "plot" featured all the retail offerings of the shopping centre as locations and was narrated by the famous and instantly recognisable Hal Douglas, the legendary American trailer voiceover. Cinema advertising firm Val Morgan verified it was the first time a commercial was applauded by an audience.
"The work has to be noticed and to be seen – which is why the DDI stood for distinctive, desirable and inventive," she explains.
Due to the success of the agency, Davis said everyone wanted to buy them out, from Michael Ball to Ian Batey, with the latter coming to their office with money to do so.
"It was absurd. In a briefcase like one of those crime stories," she relates.
"Everyone wanted to buy us because we were the only agency which really was run by a woman and therefore attracted clients with a female bias.
"We had everything from Sheridan, George Jensen, Susan Grae and Louis Vuitton. We had them all. There was no other agency that had that portfolio which advertised directly to women, run by a woman as a creative head. That was unique."
Davis says leaving the agency was the hardest decision she's made, admitting "it was like murdering one of my children".
"It was the worst thing ever. I hated it. It was a personal thing, but I had to go," she said.
Present day
After 24 years at the helm of DDI Davis now describes herself as a creative director, writer, photographer and traveler. She launched Epic Publishing to write and produce photographic travel books featuring unusual destinations under the LookBook brand.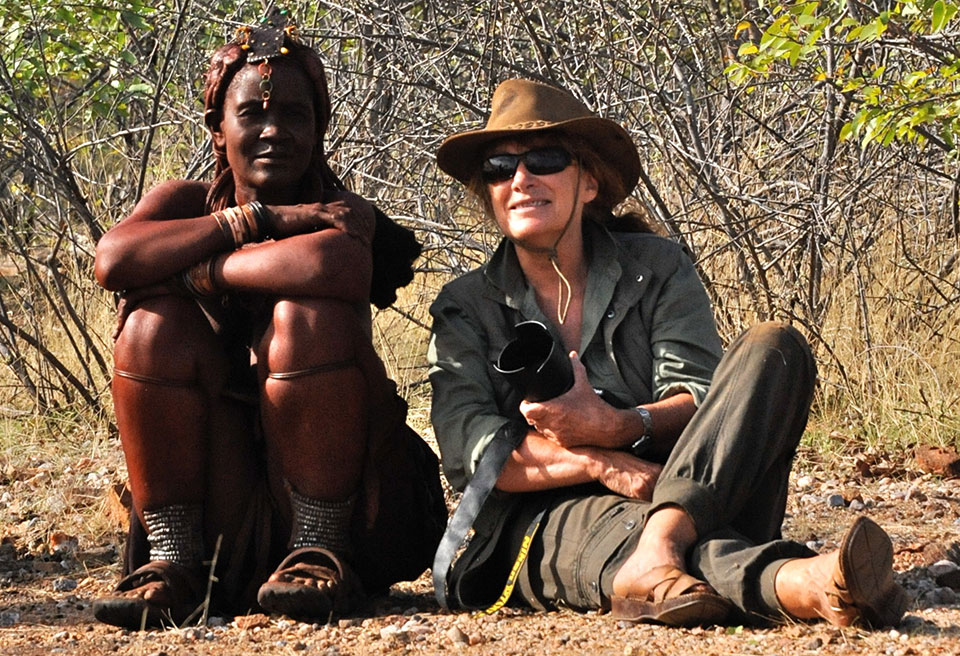 As well as being commissioned by the Crown Prince of Ras Al Khaimah, HH Sheikh Saud bin Saqr al Qasimi, to produce a Lookbook for his country in the Emirates, she has also consulted for Ella Bache as creative director to help revitalise their brand.
But her advertising and brand consulting days are now well and truly in the past.
She said with the advent of social media has totally remoulded the landscape, meaning people's emotional needs are not the same as those which she based her work on before.
She feels the industry had changed greatly, with many being self-obsessed. After dipping her toe back in she says the different attitudes towards communication seem very selfish.
"But then social media is selfish – it's a very me-me-me platform," she explains. "Look at the word 'selfie' for god's sake. It absolutely epitomises the whole trend and it was something which I'm not interested in embracing.
"I'm sure there would be a different way of harnessing all that, but I don't think I've got the will – it would be exhausting."
Davis's next project involves launching 'Great Places to Stay', a platform dedicated to profiling some of the unusual places she has discovered – but are not advertised.
And with such an impressive portfolio and legacy behind her, you can't help but feel it will do very well.
Is it that she did the launch campaign for it?
yep