Collaboration in today's society is easier than ever. With the help of technology and various platforms, your story can be heard all across the world with the help of each other.
"When you are in it together, it is not that different than a company, you are working towards a goal, so let's just work together," said Shelby Stilson, 1% CEO of Zappos.
Zappos' work culture is different than any other corporation. Every employee is responsible for both leading and supporting each other, with no clear hierarchy of their business. As a 1% CEO, Stilson has the opportunity "to create a business within a business."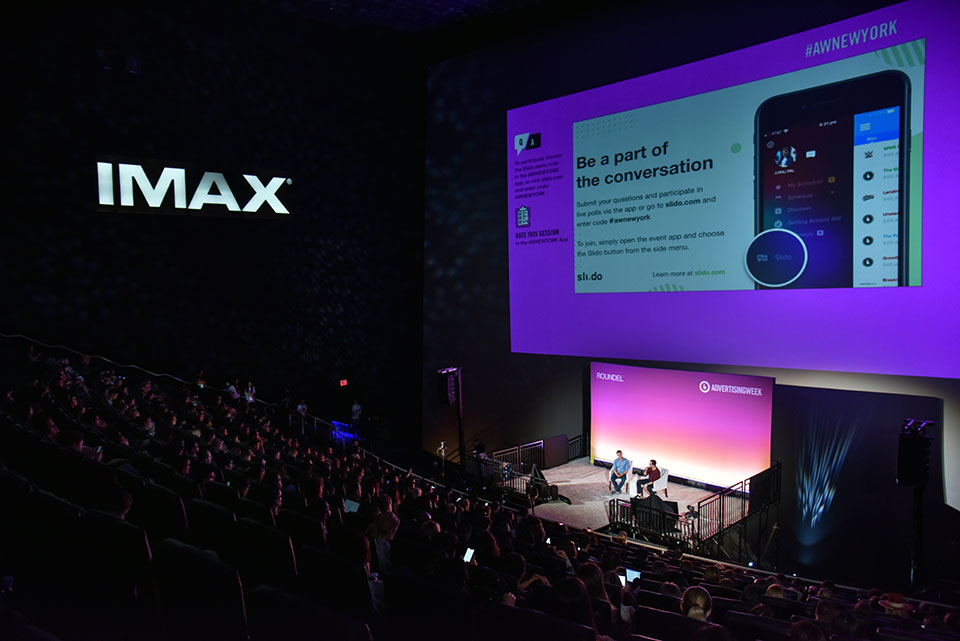 In Zappos' efforts to create an environment of collaboration with not just their employees but their customers, Zappos recently partnered with HITRECORD, a creative collaborative platform founded by Joseph Gordon-Levitt.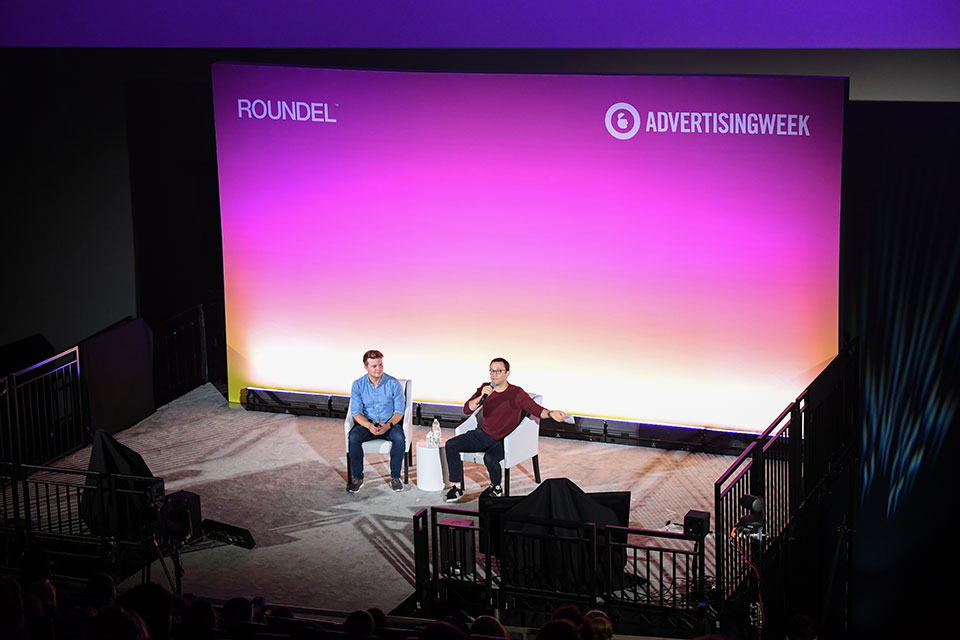 HITRECORD allows people to collaborate together from short films, songs and stories. They have published books, songs and created an Emmy-winning TV show. This platform even allows everyday people to be a part of brands everyone loves including Sony, Samsung, and Levi's.
The collaborative platform began when Gordon-Levitt felt a need for a space to share his creative work without permission or competition. After seeing the community build and viewers starting to talk to one another to collaborate on their own creative projects, HITRECORDS was founded.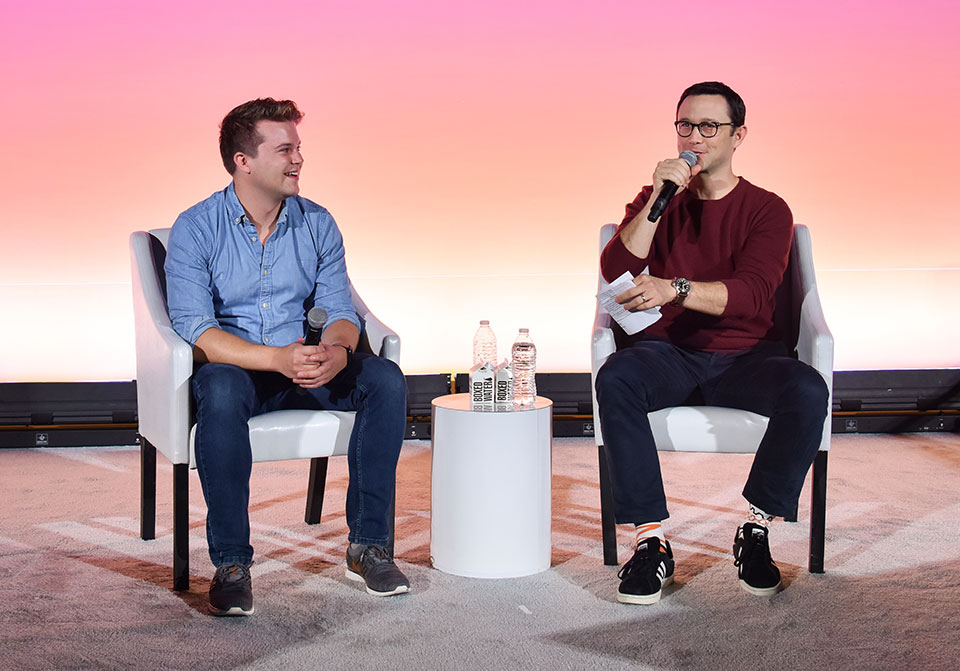 Joseph Gordon-Levitt, founder and CEO, sat down with Stilson to discuss their new creative partnership on Thursday. In their new project, "Let's Get Weird," they are inviting the world to participate in every form of creativity.
When HITRECORD says, "We are going to make", it is different than saying they are going to partner with a creative agency, they are talking about a page where anyone from anywhere in the world can contribute to the project.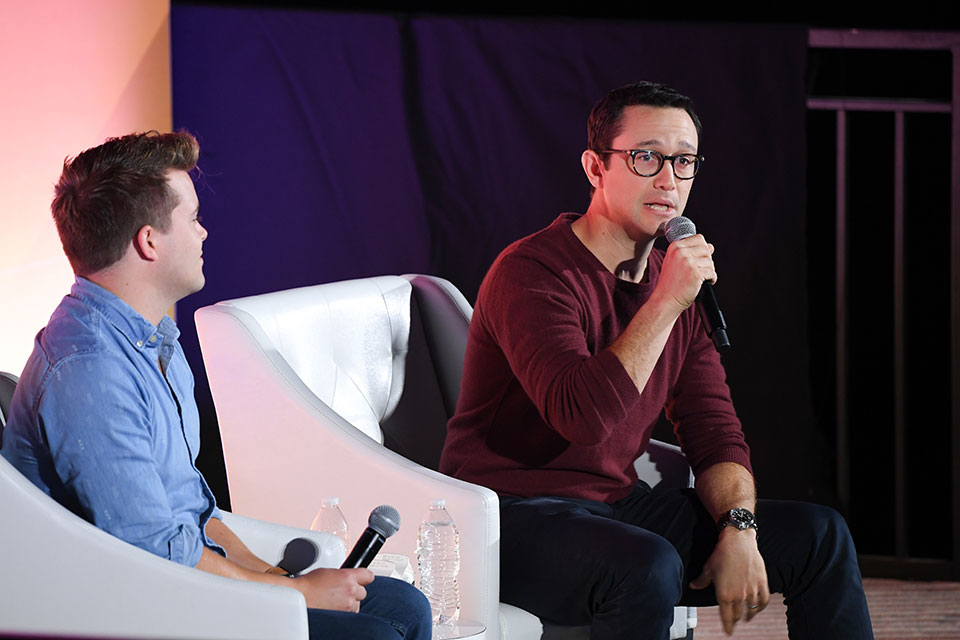 Both Stilson and Gordon-Levitt believe a collaborative environment is the key to success. Instead of trying to get insights about their consumers, they are going directly to them. They are creating a conversation and ultimately developing impactful forms of art no one has ever seen before.
"I wanted our consumers to know that by making a Zappos purchase, you are contributing to so much more in our community, with our customers and our employers," said Stilson. To Stilson, there was no better platform to reach out to than HITRECORD, who does exactly that, collaborate with their consumers.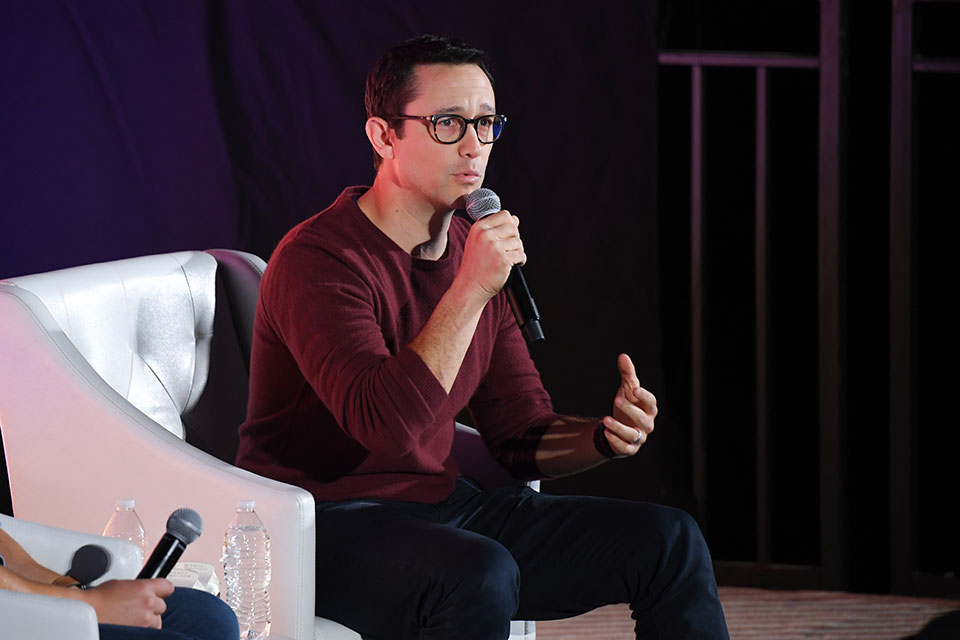 At Zappos and HITRECORD, they believe more can be done by working together than competing against each other. "Collaboration is a mindset," said Stilson.  All companies can adopt this mindset by taking away the competitive nature and allowing each other to speak without judgement.
"The online space is generally not collaborative," said Gordon-Levitt. Social media platforms are generally built around an "attention" model, where people are addicted to competing against one another in a popularity contest, described Gordon-Levitt.
As the mantra collaborative not competitive has driven his creativity efforts, both Zappos and HITRECORD continue to grow their company and enhance their innovation.
In a new campaign, they are asking consumers "what do you do during the holiday season?" Stilson and Gordon-Levitt want to know stories and traditions from their consumers that have a meaningful impact on the world.
"When people are talking about their own personal experience, that is when the most compelling creativity happens," said Gordon-Levitt. The stories consumers share has details that writers could not come up with. They are giving authentic, beautiful and impactful stories to us to share to the world.
From songs to short films, Gordon-Levitt and Stilson want to hear from you. No matter what age you are or where you come from, you can collaborate to create something great.
Want to learn more about this and other important industry topics? Be sure to visit AWLearn, Advertising Week's new your-round education platform.
Photos: Shutterstock / Advertising Week