On YouTube, thousands viewed the creation of a large-scale mural in Manhattan (34 Street and 8th Avenue), a tribute to the heroism of nurses. Montefiore collaborated with artist Tristan Eaton to create an iconic image for the world to see.
Around the globe, out of home media stands out in the COVID crisis by making history and helping us fight the threat, stay in touch, mourn those lost, and express thanks to heroes.
Here are ten reasons OOH stands out:
Boosts/complements other media
Out of home complements/attracts other media, including print, broadcast, and digital.
The Washington Post featured a beautiful photo of Clear Channel Outdoor's bus shelter in San Francisco ("NOT ALL SUPERHEROES WEAR CAPES," thanking healthcare workers).
Fifteen-time Grammy winner, Alicia Keys, sings the new song "Good Job" on this well-watched YouTube compilation of The Ad Council's #OutThereForUs campaign thanking essential workers; out of home media is a major component.
Makes history
When Her Majesty the Queen had something to say, she said it on a digital display.
"She took center stage at Piccadilly Circus," said Mark Tutssel, former executive chairman of Leo Burnett Worldwide in London. "It demonstrated the power of digital outdoor." View OAAA's webinar with Tutssel on June 18 here.
This was the first time the monarch was directly quoted on the iconic Piccadilly Lights in London. Many in Britain shed tears as the Queen recalled wartime hardships and strength.
"Her Majesty the Queen is London's most famous resident, where better to extend her message to Londoners than Piccadilly Lights," said Richard Malton of Ocean Outdoor, which operates them.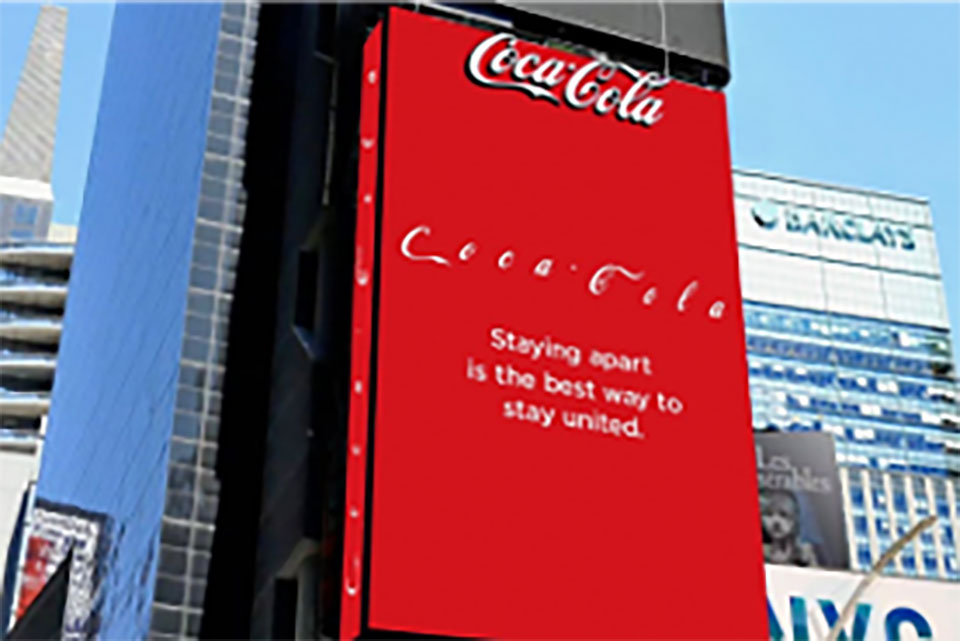 Nimble
Top brands and local businesses like the neighborhood pizza place quickly changed copy.
In Times Square, Coca-Cola displayed its iconic colors and logo on behalf of public health.
In Chico, CA, HVAC advertiser Royal Aire said its essential services are available around the clock.
Ideas/Innovation
The City of Paris asked JCDecaux to equip bus shelters and automatic toilets with hand-sanitizer dispensers.
"Fabulous idea," Christine Hanke Lanziano of Digital Outdoor Advertising in New York responded on social media.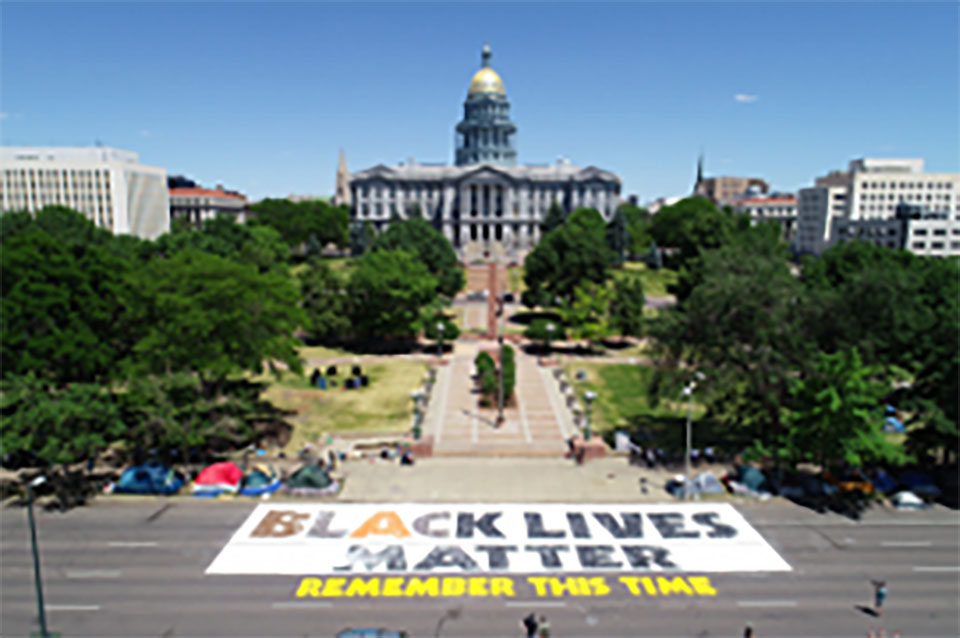 A platform for public expression
Communities of color are hit disproportionately hard by COVID-19, says the emerging data. Concurrent focus on healthcare and social justice prompted high-contrast on-street displays of Black Lives Matter, demonstrating the "power of simple, distilled messaging" and language, says Tutssel.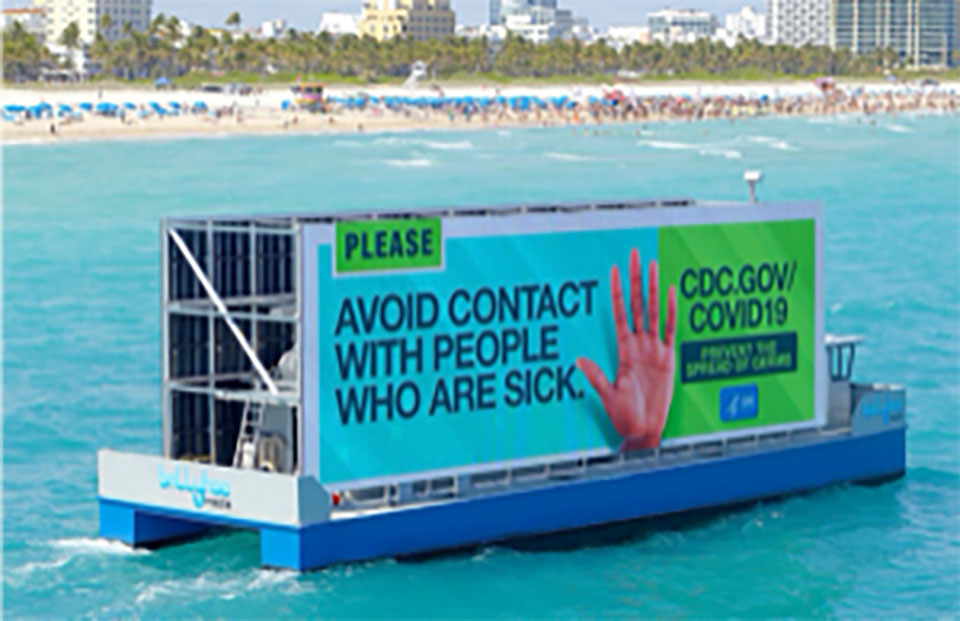 Reach
After 9-11, Homeland Security Secretary Tom Ridge ("Ready" campaign) said he wanted to reach every corner on the United States, via out of home media.
Nearly two decades later, government messages were omnipresent on behalf of public health (Centers for Disease Control and Prevention).

Unifying
Travel Michigan, long recognized for creative excellence in out of home media, posted a message of strength and unity on donated digital billboards statewide.
"The Pure Michigan campaign has served as a unifying force during other hard times, and through our Two Peninsulas, One Pure Michigan message, we hope to instill the value of staying united at a time when it is needed most," said Dave Lorenz, Vice President of Travel Michigan, part of the Michigan Economic Development Corporation.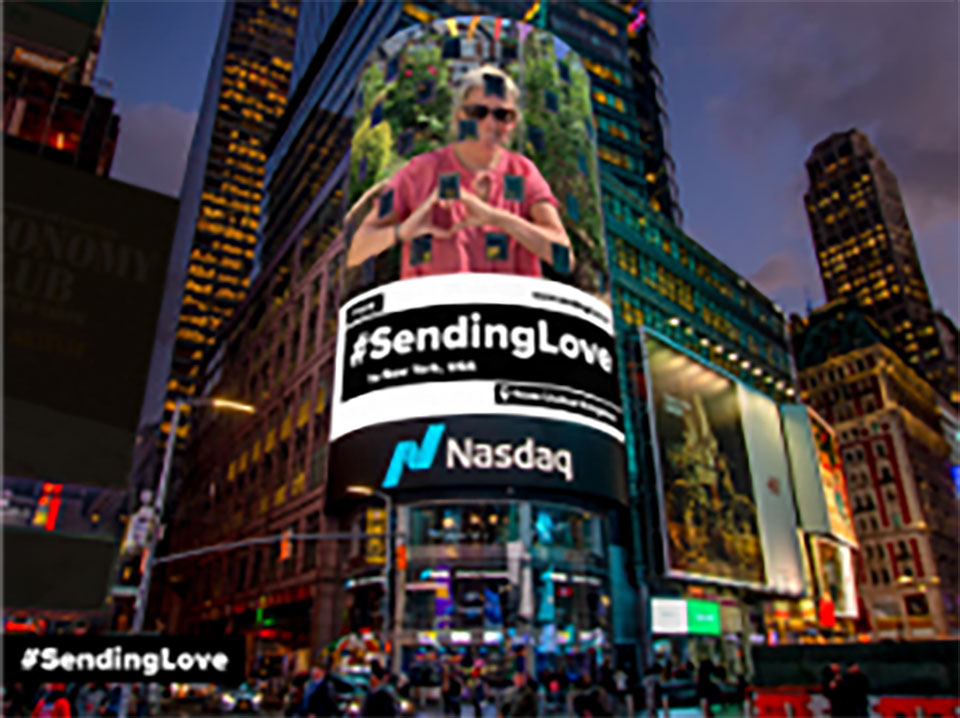 Global collaboration
A worldwide campaign displayed user-generated messages on digital out of home screens (#SendingLove).
Created by Grand Visual, the campaign encouraged participants to send love to places they could not travel due to COVID-19. The hand-shaped heart symbol — recognized around the globe — was the center of creation. Talon Outdoor launched the hashtag campaign in May, showcasing the complementary connection between out of home media and social media.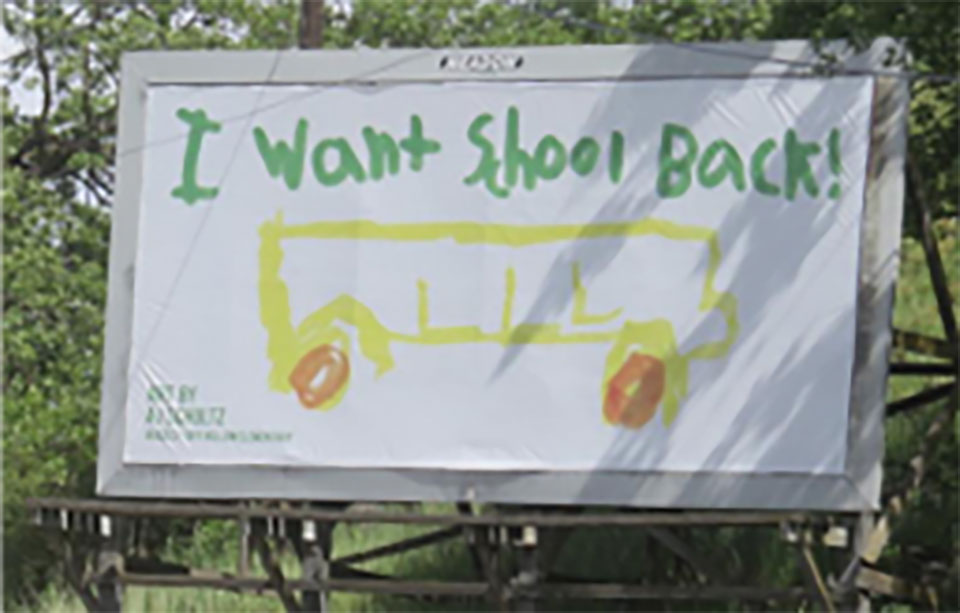 Part of everyday life
With schools closed, a mom in Oregon led "art class" for her six-year-old, A.J.
The child's drawing ("I Want School Back!") was posted by Meadow Outdoor Advertising in The Dalles, OR.
A.J. was credited for the artwork.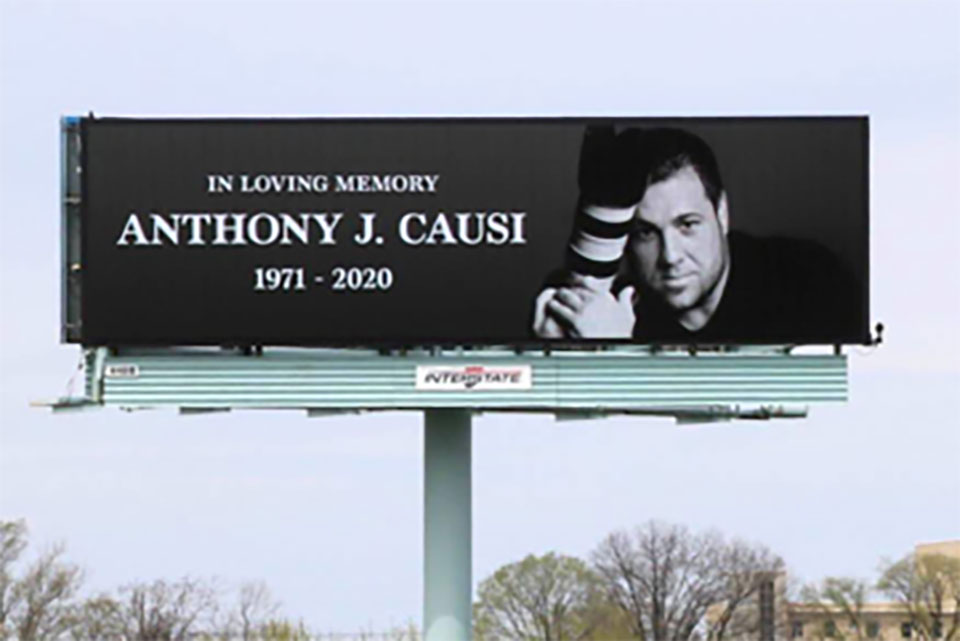 Memorial
Coronavirus claimed New York Post sports photographer Anthony Causi, 48.
Causi had taken the last photo of Drew Katz (CEO of Interstate Outdoor Advertising) and his father Lewis Katz, who died in a plane tragedy in 2014.
Drew Katz — inspired by Causi's friendship and kindness — posted a simple black-and-white memorial message on six billboards to honor the photographer: "I remember similar gestures when I lost my dad. I was hoping it would maybe just give an ounce of relief to lessen the pain to his beautiful wife and to their family.''