Embracing their commonality in brand mission — one of instilling inspiration and providing a magical experience for their consumers — Pinterest and Disney are joining forces to create a fairytale partnership.
"Disney is the number one branded term that's searched on Pinterest, which is pretty remarkable," said Director of Customer Engagement with Disney Parks, Experiences, and Products Tom Aronson. "In the travel space, Disney is the second most popular word used in [Pinterest] boards. The first most popular word is travel."
These insights become even more noteworthy when considering the fact that 97% of search terms on Pinterest are unbranded. Not only are users searching for Disney, they're pinning Disney content — and a lot of it. 61 million pinners pin Disney content every month.
The companies' partnership is having impacts far greater than solely improved content for their shared customers. US Head of Partnerships at Pinterest, Bill Watkins, shares how the fruits of their partnership are helping inspire customers to "create a life they love."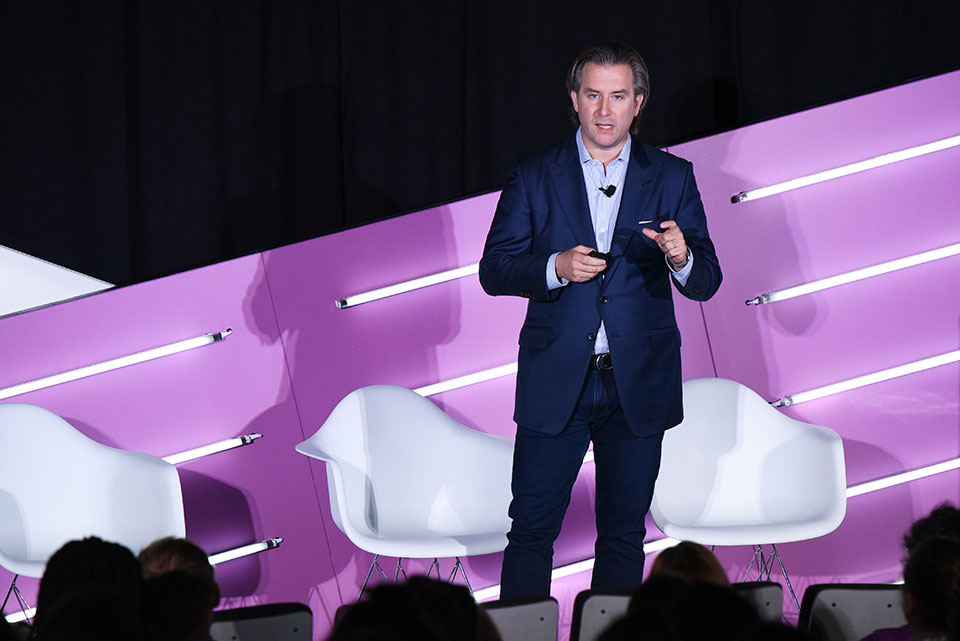 As a part of the two executives' talk at Advertising Week in New York City this week, Watkins presented a brief video featuring an active Pinterest user. She introduces herself as "not tall, not skinny, and definitely look[ing] like someone's mom." Even so, she talks about her unsuspecting-to-some love for running, and how Pinterest is involved in all aspects of her running.
"I use it to collect all of my running inspiration and ideas," she says. "I was constantly looking for running outfits on Pinterest and I saw this person in this sparkly running skirt. So, I clicked through and it was talking about the Disney princess half marathon and I thought, I'm in."
Speaking through tears of joy, she explains how the inspiration she gained from these images lead her to complete the Disney princess half marathon and solidify her identity as a runner — clearly demonstrating a win for both Pinterest and Disney.
"Most everyone knows Walt Disney World and Disneyland, and then there's a lot of experiences that we have that aren't as well known," said Aronson. "Pinterest is a really great place where people are learning about these things … Their searches kind of bring them in and help them discover."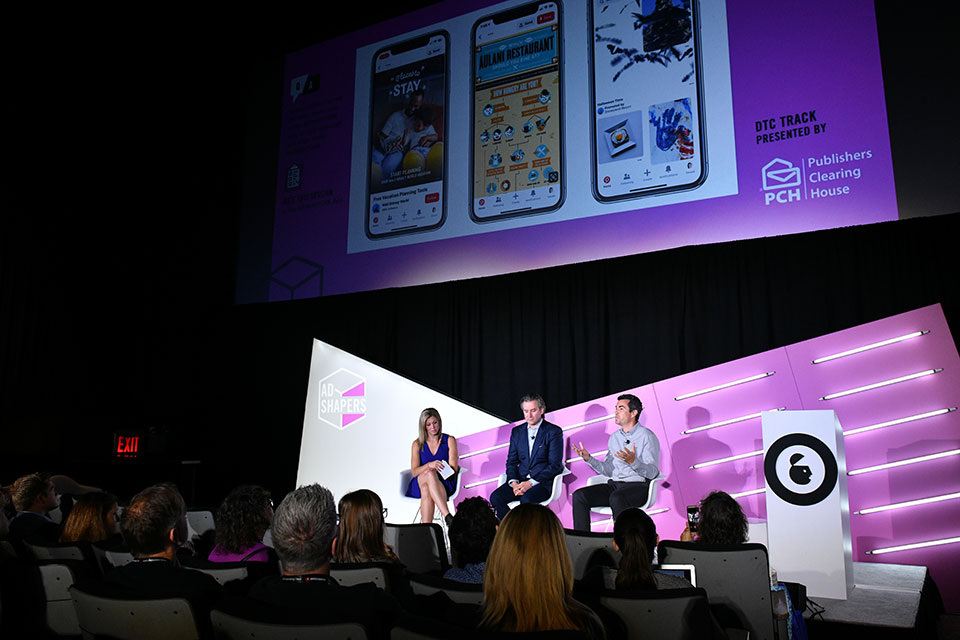 In addition to bolstering users' visual discoveries, the partnership aims to "bring some magic to the actual shopping experience." Aronson explains how one of the biggest challenges Disney faces is the trip-planning process for their customers. Through Pinterest, Disney is able to provide trip tips to core audiences in a way that is both personalized to the user, and distinct from a simple web search. From packing tips to itinerary recommendations, Disney and Pinterest are able to work together to make planning "as magical as our experiences and as frictionless as possible," according to Aronson.
"We're leveraging data," said Aronson. "We're leveraging the shared insights and the shared information that we know about the audiences to try and deliver them the most relevant content based on their searches."
As both companies continue to explore new ways to maximize pinners trips and overall user experience through their partnership, ensuring the availability of relevant content even after customers have booked their trip is a key focus.
"30% of people that book come back onto Pinterest between the time they book, and when they actually take their vacation," said Watkins. "We're finding that's actually the highest stat among other competing platforms post-booking to come back and do research."
According to Watkins and Aronson, it's all about visual discovery and taste-based personalization, and that is exactly what they plan to provide for their customers.
"At the end of the day, it's just about being solely focused on our mission, our pinner, and everything that we need to be in service of that individual," said Watkins. "When you have 61 million of our users that are actively pinning [Disney] content … that's an awesome responsibility to serve that shared customer."
Want to learn more about this and other important industry topics? Be sure to visit AWLearn, Advertising Week's new your-round education platform.
Photos: Shutterstock / Advertising Week