Stories can be told in many forms. From the basketball court to the trails of Mount Everest, there is always an interesting story to be told to educate and inspire the world.
ESPN host, Mike Greenberg sat down with Enes Kanter, NBA player, Cory Richards, National Geographic photographer and climber, Dominique Jackson, actress, and Josann McGibbon, screenwriter to discuss the various ways to tell bold stories that make an impact on people's lives every day.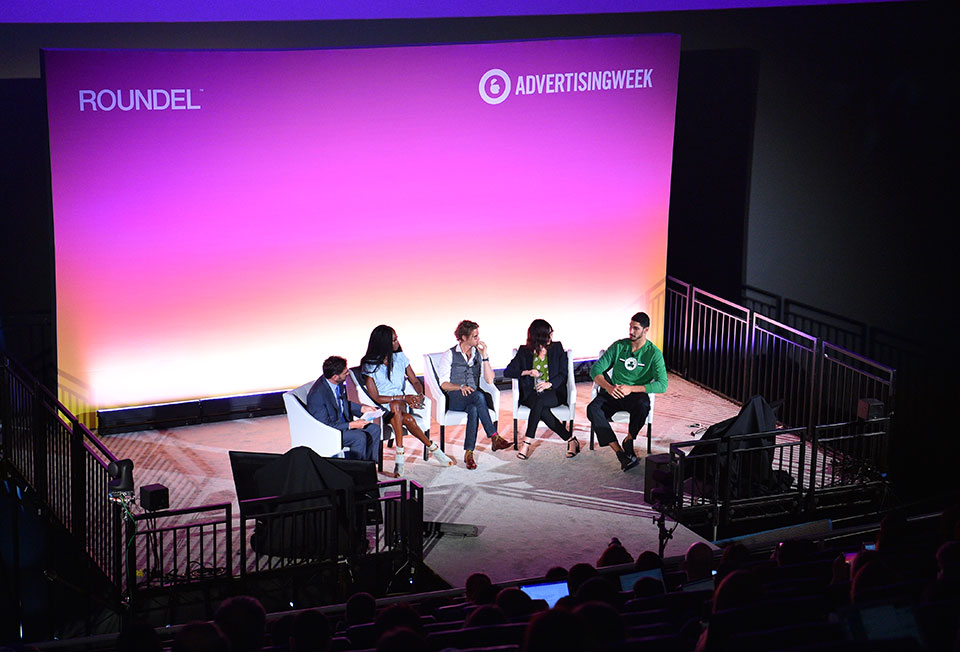 The four panelists have very different stories but share one key message. "Courage is when you're scared and you still do it," said Josann McGibbon. Disney encourages bold steps and that is why they have changed the world through their stories.
Courage comes in all different forms and the audience of Advertising Week heard it on Tuesday. Enes Canter had the opportunity to be a professional basketball player in Turkey at the age of sixteen but turned it all down to play high school basketball in America. Canter always wanted the opportunity to be a professional basketball player while also having an education, which Turkey could not give to him. Now, he uses his fame as a professional basketball player for the Boston Celtics to create change for his country.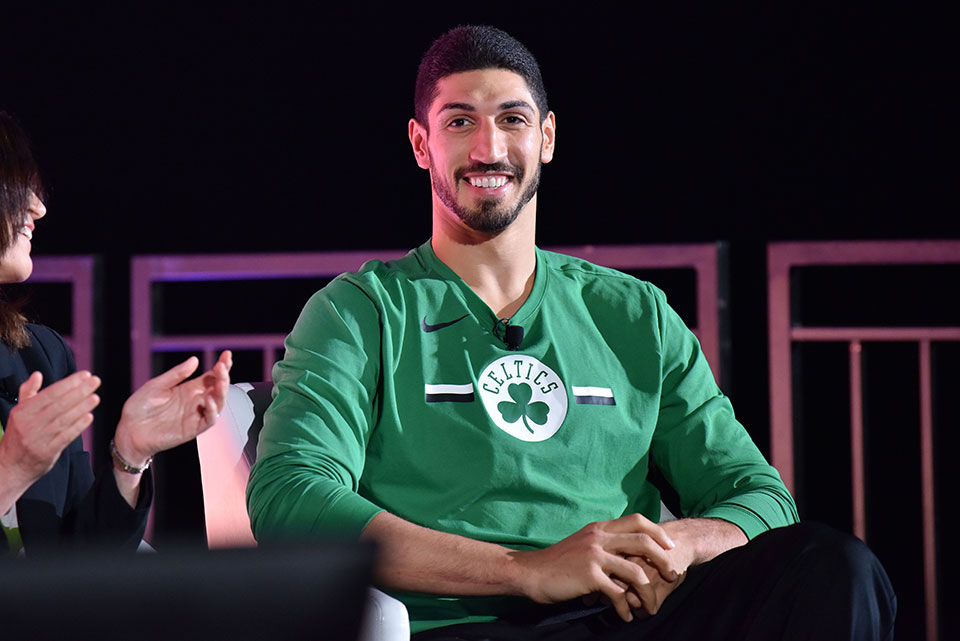 "My mom used to tell me 'whatever you believe in, always stand up for it,'" said Canter. He has risked communication with his family and eligibility in the NBA all to fight for the rights of the Turkish people.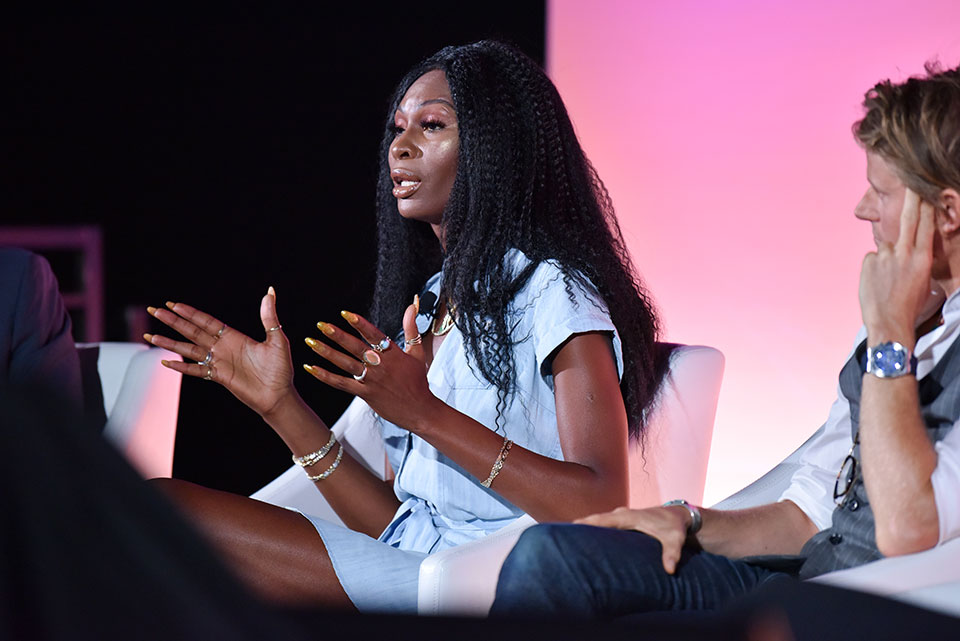 Similarly, Dominique Jackson lives to tell the story of being a transgender woman of color in America and fight for what she believes in. Jackson was born on the smaller island of the twin island Republic of Trinidad and Tobaga. Faced with many challenges throughout her life, she used her TV Show, Pose to share her story. "What I saw with Pose is that we were helping our community. This is a story of humanity," said Jackson.
According to Cory Richards, stories start by listening. "It is all about the story that exists. I am simply a conduite," said Richards. The more he listens to a community or a place and tells their story, the bigger the impact. From his work at National Geographic to his work as a climate activist, he believes he is still not doing enough. "There are so many stories that need to be told," said Richards.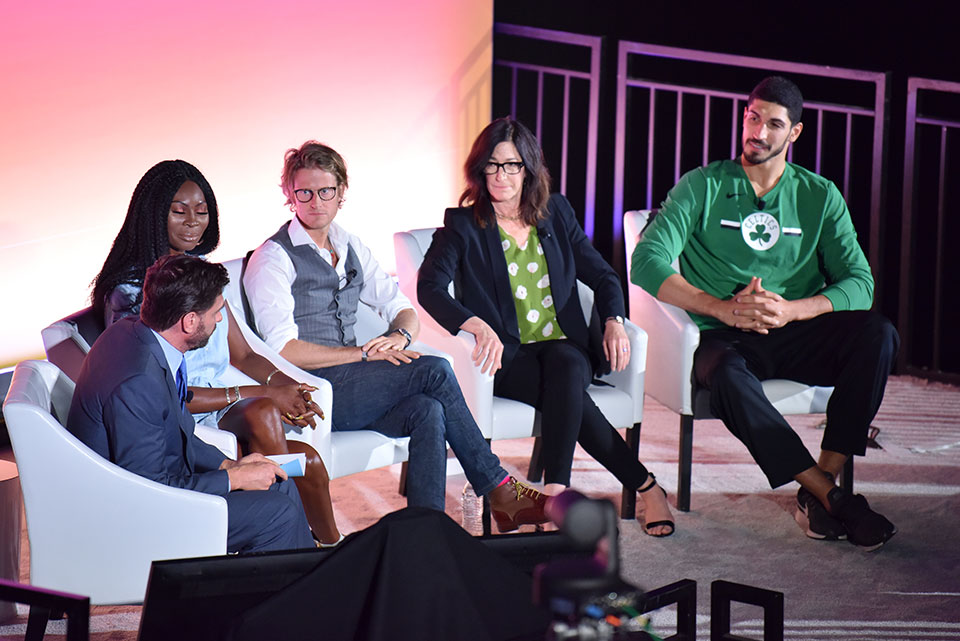 When writing her narratives, Josann McGibbon starts at the "who". She thinks about the character's challenges, how they are relatable to the world and how we can learn from them. Writer for all three "Descendents" movies, McGibbon wrote a story from the unique perspective of the sons and daughters of Disney's heritage characters. It was bold of Disney to use the heroes and villains that were beloved in the past, but it worked. "We weren't hired to be timid," said McGibbon.
The courage of the four individuals at the Roundel Stage was clear. Their courageous and bold stories continue to impact the world and is a lesson all marketers can learn from. "The stories being told allows a lot of us to relate because we are talking about families, we are talking about suffering, we are talking about marginalization," said Jackson. Telling a story of what we are capable of as humans is truly incredible and every person in this world can learn from their stories being told.
Want to learn more about this and other important industry topics? Be sure to visit AWLearn, Advertising Week's new your-round education platform.
Photos: Shutterstock / Advertising Week