With over 23 years of professional sales and marketing experience under her belt, M.J. DePalma, Head of Multicultural and Inclusive Marketing at Microsoft, works every day to incorporate inclusive policies into the company's marketing plans.
DePalma spoke to a group at Advertising Week New York on Monday, September 23 with the goal of "empowering marketers to reach people in ways that deeply resonate and afterwards remain an indelible experience that fuels long term growth."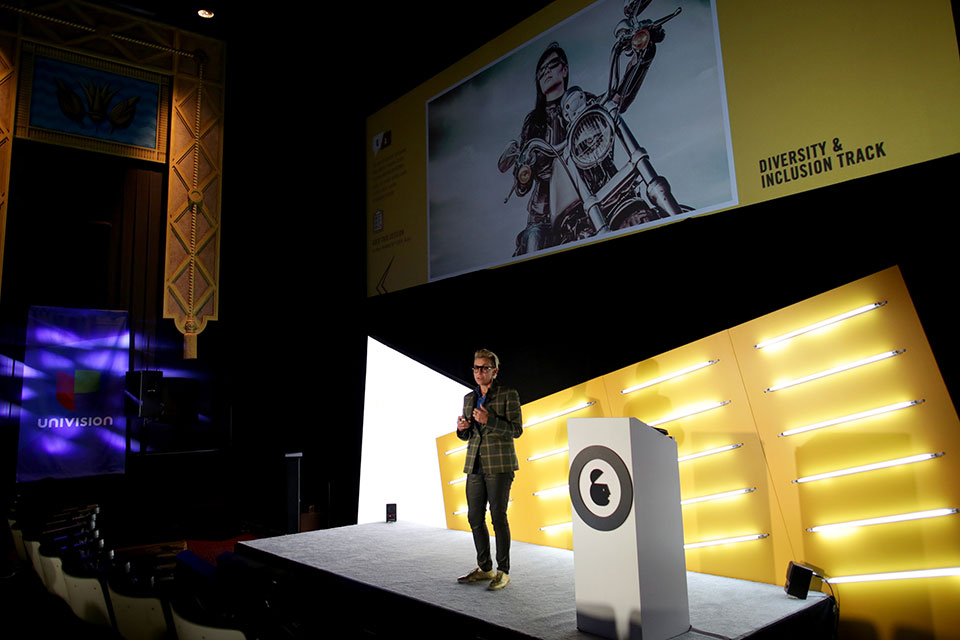 She began her presentation with a discussion about diversity in the United States, saying that "by 2044 in the US there's going to be no clear ethnic majority, if not sooner." DePalma continued by discussing the lack of adequate diversity in advertising and how 85% of women say that advertisements do not accurately represent them. Instead of an authentic representation, DePalma said that advertisements generally present cliché portrayals of women that do not statistically represent the true population.
"They only represent us in a very stereotypical way," DePalma said. "Only 4% of ads show women in aspirational roles and 3% show us any other intelligent way."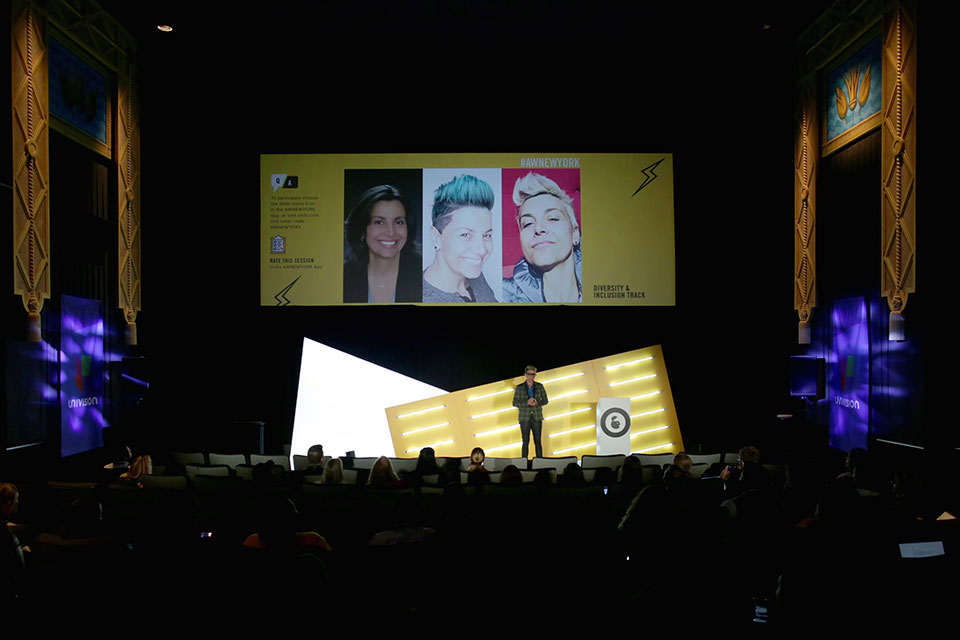 DePalma, who currently sports a short, blonde and spiky hairstyle, later showed a picture of a conventional, brunette woman with long hair smiling at the camera in a professional headshot.
"Who do you think this is in this photo?" She said to the crowd, asking them to take a guess at who the photo is of. Taking a more extensive look at her and then at the photo again, one would soon realize that the plain woman smiling at the camera was actually the embellished person with "really cool hair" who was standing on the stage giving the presentation, only five years earlier.
"I share this because I thought that this was what you needed to look like to be successful," DePalma said.
She went on to explain that traditional marketing has ingrained this type of thinking process into the minds of Americans, and one of her goals in her career is to challenge this type of thinking for future marketing.
DePalma expressed that since she changed her hair and other parts of her style, she has gotten the chance to do "the best work of [her] life because [she] felt valued for who [she] really was" and she got to share her true ideas with her colleagues in addition to them sharing theirs with her.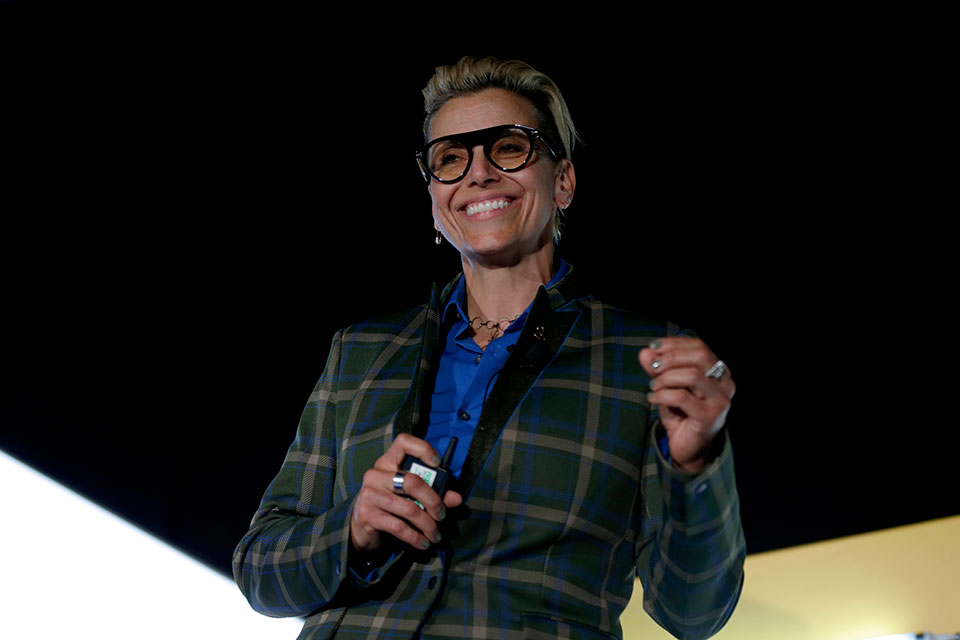 Continuing on with the conversation of diversity and authenticity, DePalma explained a ripple effect that usually ends up coming full circle. According to DePalma, these circumstances are essential for a successful inclusive marketing campaign: an authentic work culture that creates an environment that can spawn inclusive products, which, in order for these products to be successful, require an authentic marketing campaign.
"At the heart of it you really need that culture," DePalma said. "This culture enables innovation and soon enough you're moving barriers and resonating with inclusive audiences."
When discussing specific examples of inclusive products, DePalma spoke extensively about Microsoft's Adaptive Xbox Controller. Designed primarily to meet the needs of gamers with limited mobility, this controller is "a unified hub for devices that help make gaming more accessible," according to DePalma.
According to DePalma, a few Microsoft employees developed this adaptive controller in order to help some people who have mobility disabilities game easier. These employees had been spending a lot of time with these gamers, building a relationship with them and seeing exactly what features on a controller would make their gaming experience excellent, innovative and more adaptable. They ended up making the controller completely customizable, DePalma said.
"We're all different, right? When you design for one, you can extend to many," DePalma said.
Microsoft's Adaptive Xbox Controller has been wildly successful due to its marketing campaign that highlights the accessible features of the controller as well as the authentic relationship between the company, product and consumer.
Through campaigns like this and everyday life in her career at Microsoft, DePalma strives to educate people on the issue of accessibility in marketing and incorporates more authentic and accessible viewpoints into the work that the company does.
"You can get curious, then get close to people," DePalma said. "That proximity drives empathy, which drives insight to innovation."
Want to learn more about this and other important industry topics? Be sure to visit AWLearn, Advertising Week's new your-round education platform.
Photos: Shutterstock / Advertising Week