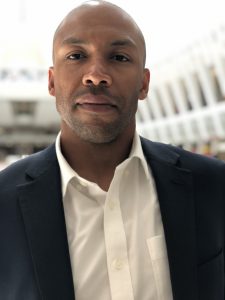 Some will read this happily. Most marketers will be concerned. Apple made it far harder for consumer location information to be tracked in the background. We sat down with Jason Smith, Chief Business Officer of Location Sciences, to discuss why the recently released iOS 13 is causing concern among marketers.
Q: Can you summarize the negative aspects of Apple's latest iOS update for marketer's who may not be aware?
Changes to their operating system and rules has a significant impact to the digital advertising industry given iPhone's 45% smartphone penetration
Location targeting is a big driver for marketer's advertising on devices – 40% of all mobile spend uses location data
Seen from the lens of location-based advertising on smart phones the changes to iOS 13 are significant
The changes give more transparency to consumer on who and how the apps use and share their location data give more prompts from consumers to opt out of things like background location data look ups
This increase in consumer prompts (like GDPR) is and will cause a significant drop in the scale and quality
Q: How much do we know about how this will impact the location data industry?
In just one week following the release of iOS13 was updated across more than 20% of all apple devices, yet 83% of internet users worldwide who are concerned with their privacy (Emarketer – Symantic The Harris Poll). We anticipate a noticeable impact on the supply of available GPS data signals that are directly tied to consent. GPS, according to the MRC standards, is a gold standard of sorts for proximity advertising. With less of this data available, the accuracy of technology used to manage location-based marketing all comes into question.
Without background location data tracking across many of your customers, how confident can you be in an ad being delivered to a customer when they are at your restaurant or dealership? How confident can you be that the location audience you're buying actually visited your store 1 week ago vs. several months ago? These are just some of the issues marketers will need to be more cognizant of.
Q: What are some of the reasons Apple has looked to provide this level of consumer control, is it a reaction to wider privacy concerns?
There's no Ground Zero per se, but one could argue that the combination of Cambridge Analytica, the Equifax data breach, and the EU's GDPR regulations were important moments, setting precedence for CCPA, which was born from an uneasiness of how much control businesses and tech companies have over personal information. While only 8% of US businesses appear to be prepared for CCPA as of July 2019 (PossibleNow), by way of iOS13 launch several months before CCPA, Apple is in some way training US citizens on how to behave in a more privacy regulated environment making it even more likely that any breach of privacy, location data and beyond, comes with higher stakes.
Q: It seems like retailers will be hit hardest by the changes; what other areas will be hit by the changes?
Both CCPA and iOS13 represent short- and long-term impact on data that relies on mobile location data. This extends to sales attribution, store visitation, CRM management, lead nurturing, and beyond. For companies in categories like auto, QSR, casual dining, telecom, CPG, political organizations, even legalized marijuana entities, that have a heightened sense of territorial priorities that influence their businesses success, the impact on their business models and marketing will encounter some growing pains as location data dynamics shift in the wake of privacy policy across the US.
Q: Surely it's not all bad news, whilst the quantity of location-based data will decrease, will that mean the quality of what's available will have to increase? Or naturally do so as a result of the questionable datasets being weened out?
In our 1H 2019 State of Location Advertising Report, we saw that 65% of advertising efforts were either inaccurate or inclusive of fraudulent signals. One of the primary culprits for this inaccuracy was misrepresentation of higher quality location data – GPS and accurate IP. With less accurate IP signals and fraud this "switcheroo" happens for a number of reasons but mostly due to buyer demand for low cost, lack of inquiry, and lack of transparency. If data quality is already at a low with many suppliers, we can only imagine as marketers continue to hold steady on their price and scale requirements, there's a natural current towards more fraud, more inaccuracy, and ultimately higher levels of poor performance when marketers are resistant to higher cost premiums for greater controls on quality.
Q: Apple also recently killed the cookie through its Safari "Intelligent Tracking Prevention" feature, in light of that many major companies created workarounds. Do you see the same happening in this instance?
The major work around for the location advertising industry will be more reliance on other signals such as IP data. The MRC is very clear that this shouldn't be used for close proximity targeting. Arguably hot spots and fixed IP's can be used as a good call on location, but most IP signals are estimates/guess/proxies' for the location. The key for brands will be having transparency on these work arounds used by suppliers and a method of evaluating the strengths of these signals.
Q: What lessons should we be noting for the wider market?
Begin to test performance of your location campaigns as a split between iOS and competing operating systems like Android to understand the variance in both scale and measurement
Begin to test proximity advertising efforts with a focus on GPS as your primary signal to help understand your current GPS baselines and cost thresholds prior to CCPA.
Ensure you have properly vetted the use of mobile location data within your MTA and store attribution solutions.
Explore 3P options for vetting each of the above considerations. As location marketing continues to shift, so will the priorities of suppliers. If location data is important to your business, ensuring that you have an independent perspective on the quality, accuracy, and agreed consent of the signals being used within your marketing efforts will become more and more important.