Written By: Ken Klein and Julia Cullinan
In Jon Stewart's political satire "Irresistible," the mayor's race in Deerlaken, Wisconsin gets serious when the campaign of incumbent Mayor Braun (played by Brent Sexton) buys a billboard.
The Deerlaken mayoral campaign — a vehicle for Stewart's commentary on modern politics — escalates from there.
Released June 26, "Irresistible" was a top-rented film in iTunes Store on its debut weekend.
Filmmakers love billboards, from cameos to their ultimate product-placement in cinema: "Three Billboards Outside Ebbing, Missouri" (Frances McDormand and Sam Rockwell won Oscars in 2018).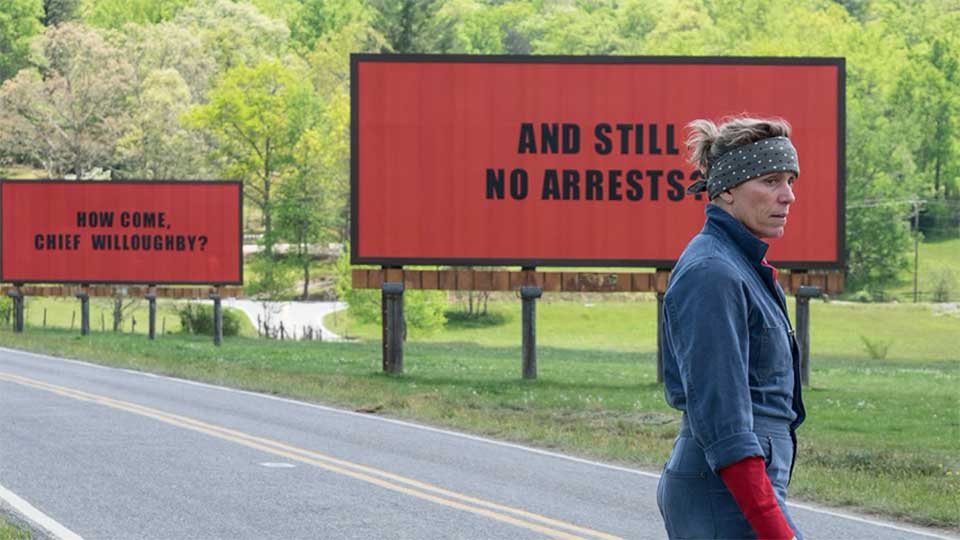 Photo: Searchlight Pictures
The bond between movies and out of home media is deep and long. Filmmakers and other content creators are top buyers of out of home media: Amazon, HBO, Disney, Comcast, Warner Brothers Pictures, Universal Pictures, and Netflix.
Netflix bought its own billboards in Los Angeles from Regency Outdoor Advertising in 2018, shown here promoting the July 17 premiere of "Cursed" (a young rebel with mysterious powers and a legendary sword, on a mission to save her people).
Photo: Jason Morgan
In June, HBO launched its eight-part "Perry Mason" series with out of home media. And, the $74 million show features billboards on the set (Depression-era Los Angeles).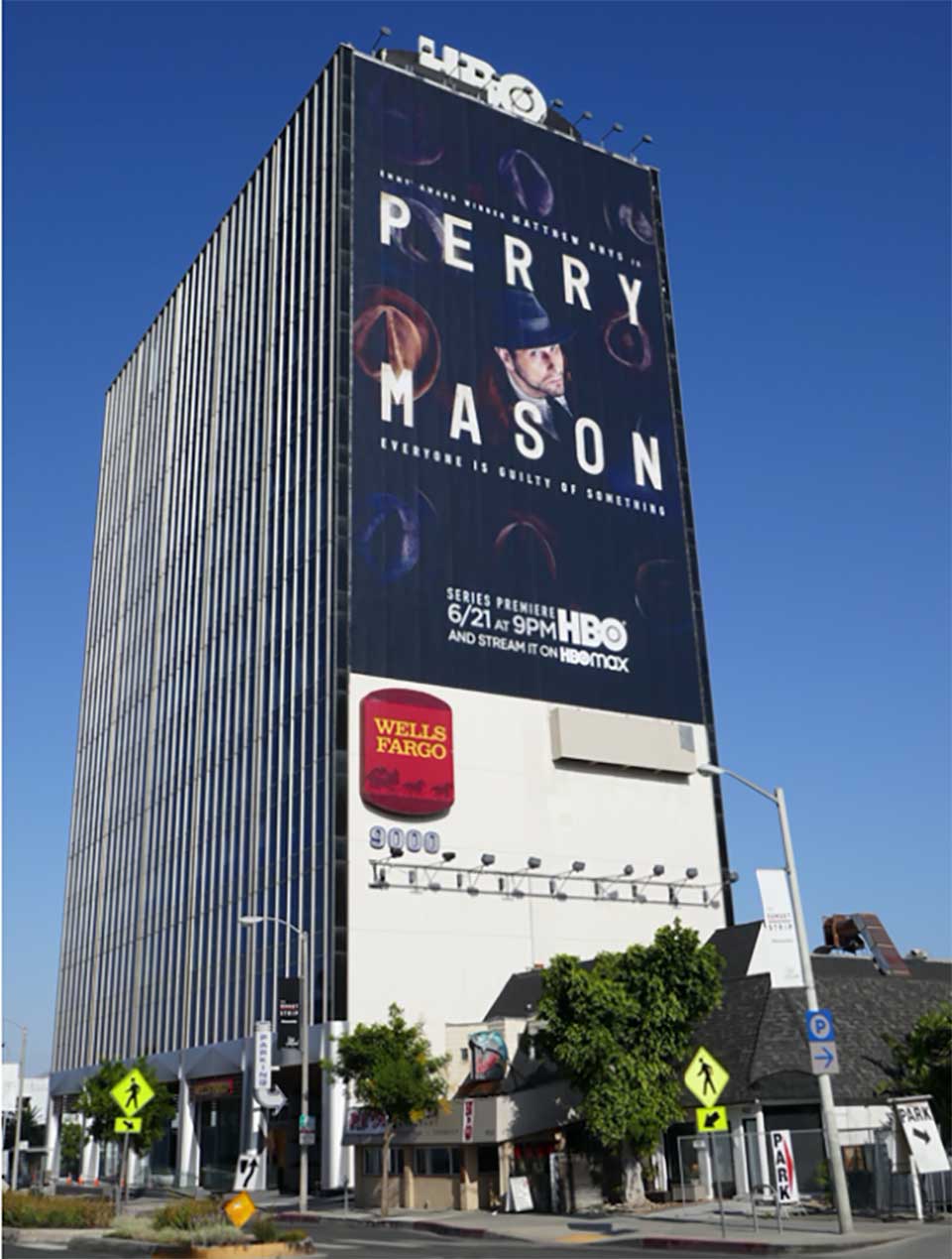 Photo: Jason Morgan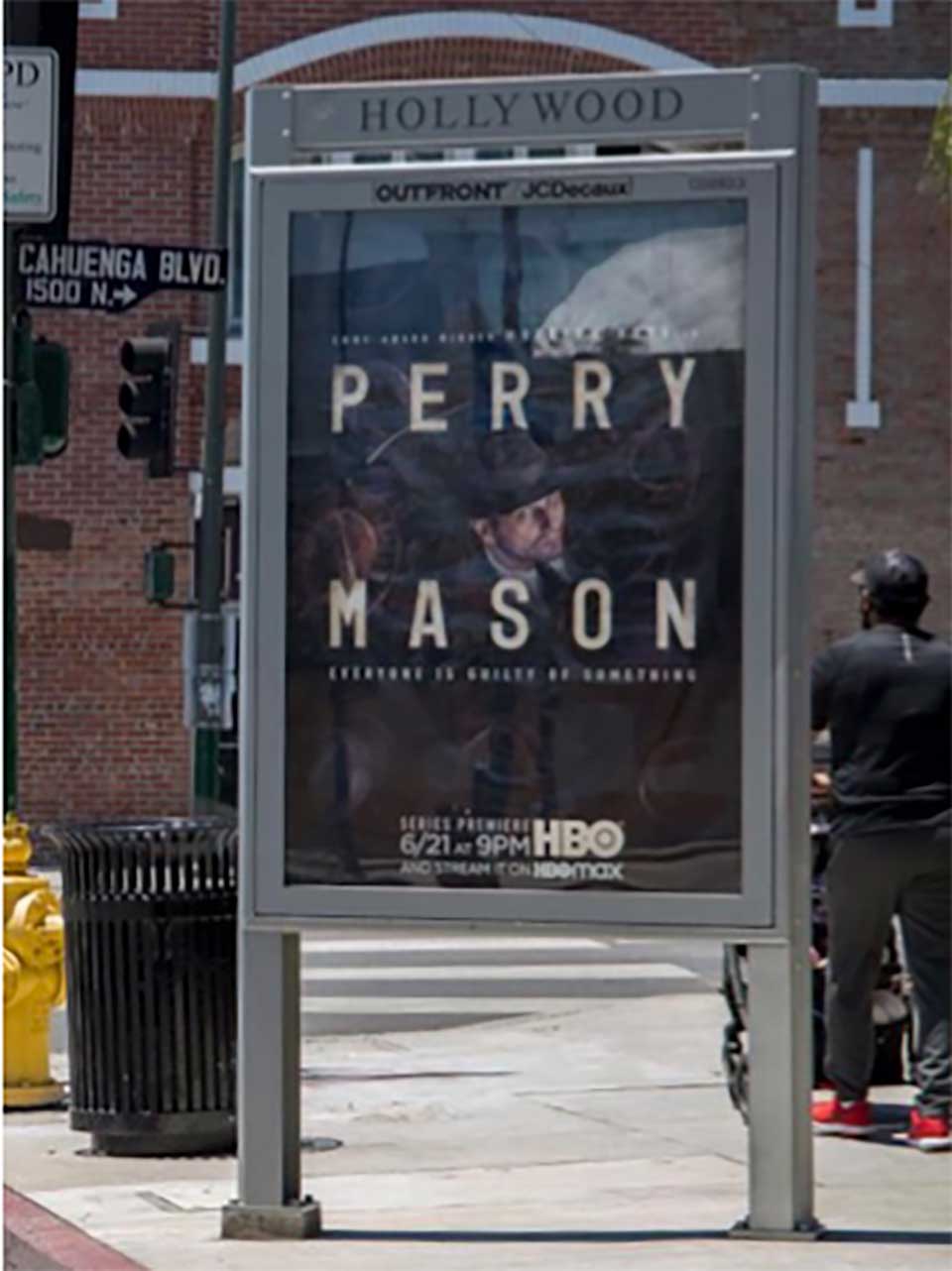 Photo: OUTFRONT Media
Reviews were mixed. The Atlantic said the lead character, played by Matthew Rhys, was a masterclass moper. Set designer Halina Siwolop said the show's big challenge was to "make it look like the 1930s."
The big-budget set was heralded as "gorgeous to look at and sink into . . . beautifully shot" (The Verge).
Street scenes show billboards, storefront signs, and posters in the transformed downtown area of San Pedro.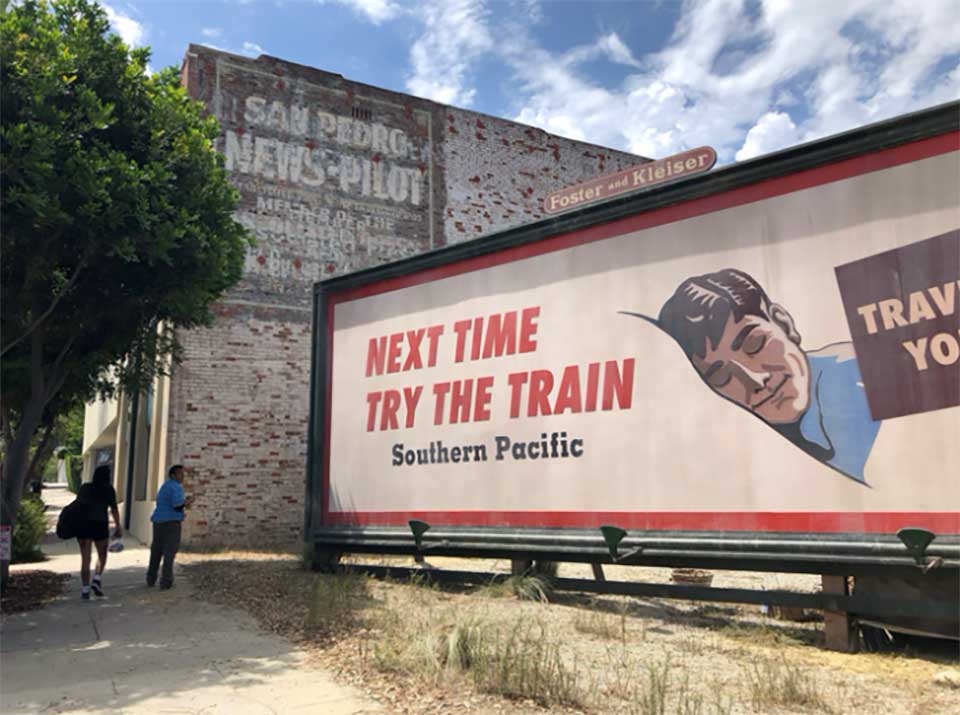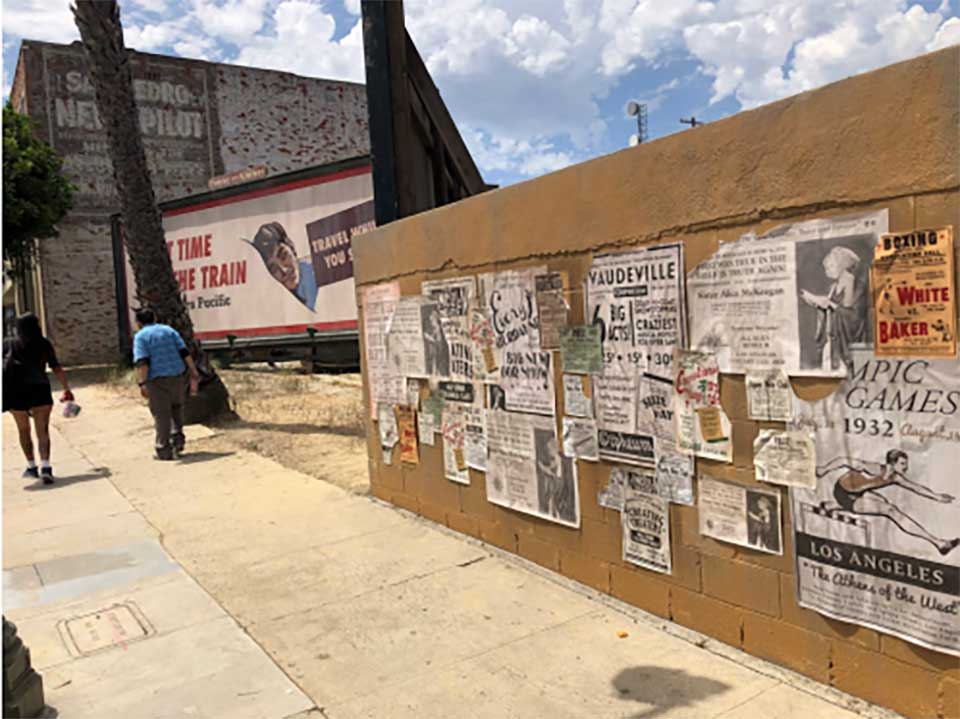 Photos: Charles Bennett
A street-level billboard features the imprint of billboard pioneers Foster and Kleiser. Walter Foster and George Kleiser met in 1898; their name-sake sign company opened in Portland and Seattle in 1901.
In episode five of HBO's "Perry Mason," the lead character passes rural billboards en route to see his young son.
From Depression-era California to Jon Stewart's modern Deerlaken in battleground Wisconsin, billboards are part of American culture, art, history, and yes . . . politics.
(Ken Klein is EVP of the Out of Home Advertising Association of America, OAAA. Julia Cullinan is an OAAA intern; she is a senior at University of Richmond.)