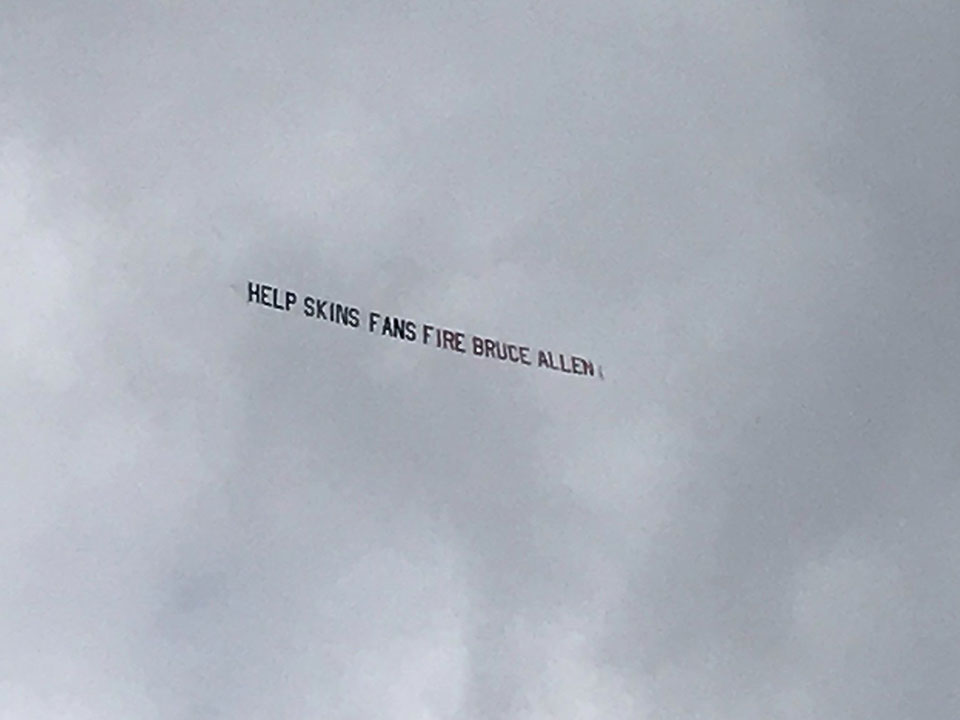 That aerial ad flown over the Redskins-Dolphins game showcases sports fans' affinity for out of home media . . . and its ability to drive social media.
Redskins football fan Chuck Coltman, 76, paid $1,600 for a flyover banner above Hard Rock Stadium in south Florida on October 13, urging team owner Dan Snyder to fire Redskins President Bruce Allen.
"It was very exciting to see everyone pointing at it and taking pictures of it," Coltman said. "I had people telling me it was on Twitter and Facebook. That's what I wanted. I wanted it to spread around social media, and hopefully the team will think about other options than keeping the same Allen regime in charge."
Redskins fans asking the Dolphins for help. Banner plane over Hard Rock reads "Help Skins Fans Fire Bruce Allen!" pic.twitter.com/EZ3zuvEJCV

— Mike Cugno (@MikeCugnoCBS4) October 13, 2019
The Redskins beat the Dolphins by a point; both NFL teams were winless going into the game. Meanwhile, the Washington Mystics won the WNBA champion, and the Washington Nationals swept the St. Louis Cardinals to represent the National League in the World Series, putting the woes of Redskins' fans on sharp relief.
In August, British soccer fans used the aerial ad  tactic — linked to social media — to express frustration with the Glazer family's ownership of Manchester United.  "#Glazers Out" said an aerial banner, with team co-chair Avram Glazer in attendance.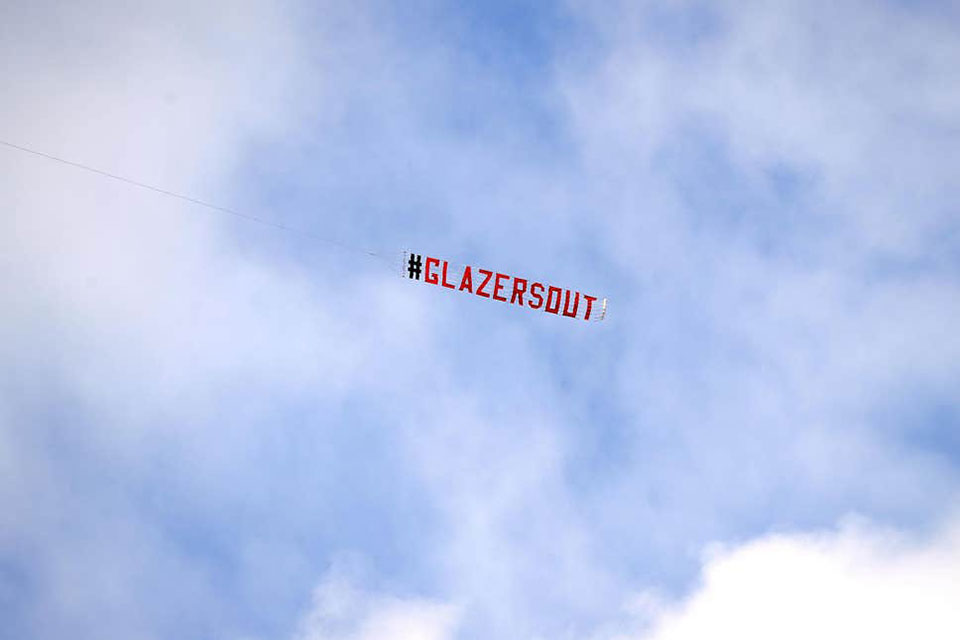 In 2017, Joseph MacRae of San Diego paid for aerial ads above the StubHub Center, complaining about Chargers owner Dean Spanos.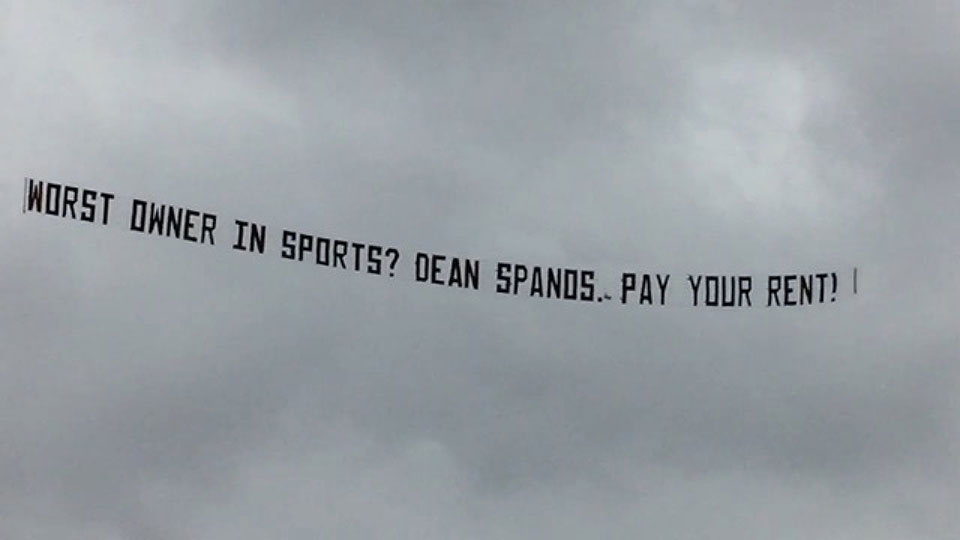 "The Chargers don't belong in L.A. and everyone knows it, so what better way to keep reminding them of that by having a plane flying over every single home game?" MacRae said.
Sports fans from South Bend to San Francisco have said-it-loud on a variety of OOH formats, to:
Thank players, coaches, and managers . . . like when Atlanta Braves manager Bobby Cox retired in 2010
Lure talent to their teams, such as when NBA star LeBron James left Cleveland
Trash talk, and
Offer pointed advice on how to run things
San Francisco residents expressed their discontent with home run king Barry Bonds, who played for the Giants from 1993-2007.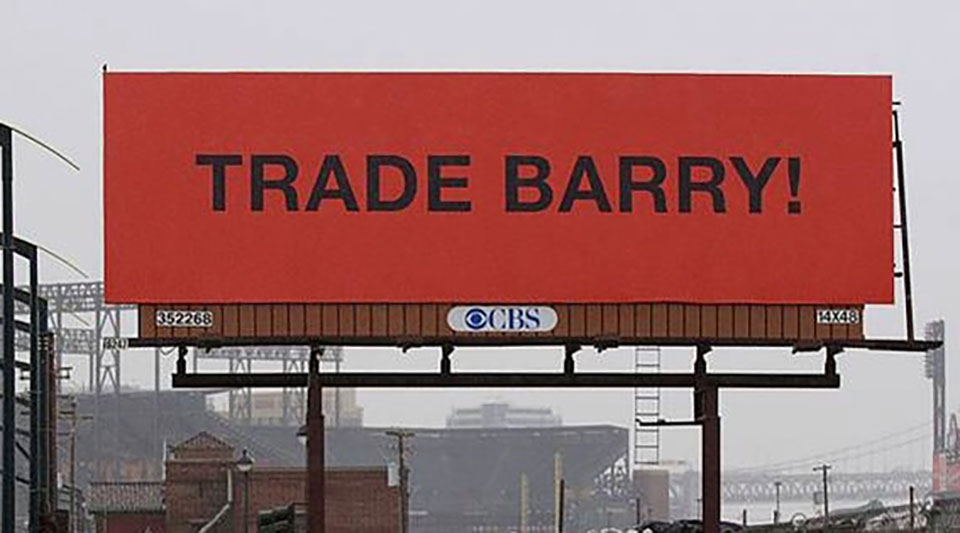 Buffalo Bills fans, in 2009, urged owner Ralph Wilson to fire the front office, starting with the head coach.