You're invited to AW2020, Advertising Week's digital event, September 29-October 8 to help work through solutions to some of the advertising and marketing industry's biggest problems. From climbing unemployment to racial inequality and an unclear future, now is the time, more than ever, to think and work together. Register to learn more.

---
An Initiative Designed For Brands To Leverage In The Fight To Combat America's Opioid Epidemic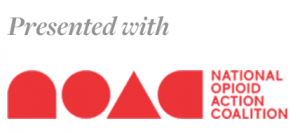 Described as one of last year's "most moving panels" NOAC returns to Advertising Week with an eclectic group. Motley Crue Founding Member, New York Times Best Selling Author, and Executive Producer of "The Dirt" (recently released on Netflix), Nikki Sixx will take the moderator chair leading a discussion with representatives across public and private sectors. Infused with a dose of pop culture, the dialogue will be centered around the critical need for brands to step up in supporting government to combat the opioid epidemic which killed 130 people a day in 2017 alone. Stigma reduction is the path to more effective prevention, treatment and recovery to turn the tide for thousands of individuals and families affected by opioid misuse whether directly or indirectly. It will take the resolve of all of us and consumer brands are central to the solution in normalizing the dialogue and shifting the language used to talk about opioid addiction. Break the stigma and encourage support through humanizing campaigns that build understanding and empathy to address this national health priority. Every demographic is struggling through this crisis and they are your employees and customers, but recovery is possible. Learn the latest insights, tools and resources available to companies and pop culture influencers and join the Talk To Me movement.