"Audio has changed the marketing field more in the past 4-5 years than in the last 17" said Tom Webster, the Senior Vice President of Strategy and Marketing at Edison Research. At the Power of Audio Summit, industry experts like Tom delivered a comprehensive seminar on the current state of audio within the marketing and advertising field. Panelists spoke to a variety of topics including how audio functions in today's media landscape, how it has shaped consumer behavior, and how to properly engage with your audience by using sonic branding.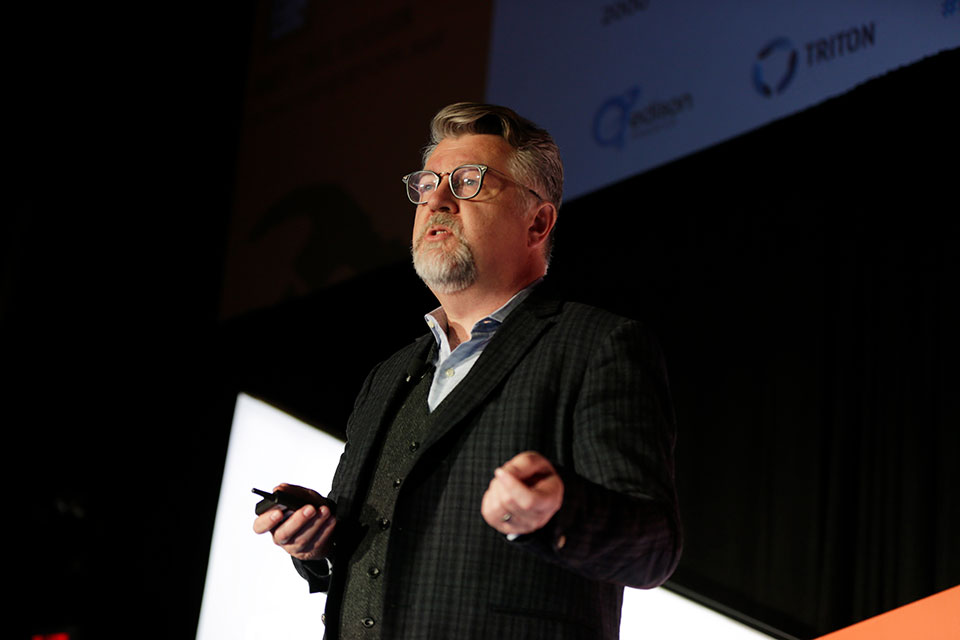 An entirely new era of audio is emerging. Smart speakers, voice assistants, and smartphone ownership are revolutionizing audio and allowing it to reach places that it never had before. All of the sudden consumers are able to listen to their favorite music and podcasts throughout any room in their house, as well as their car. As technology changes, consumers are becoming more receptive to audio brand advertising. One of the reasons research has found for the spike in audio usage is that it is a limitless platform and people are trying to reduce their screen time.  Edison Research has found that on average Americans spend ~4 hours per day listening to audio (Edison Research, 2018), perhaps because it is such a great companion medium. As the media landscape shifts, brands need to become receptive to the change by learning how to market themselves sonically. Right now, only about one third of brands exist on audio platforms and in order for them to continue reaching their audience they must adapt to these changes by marketing themselves using audio.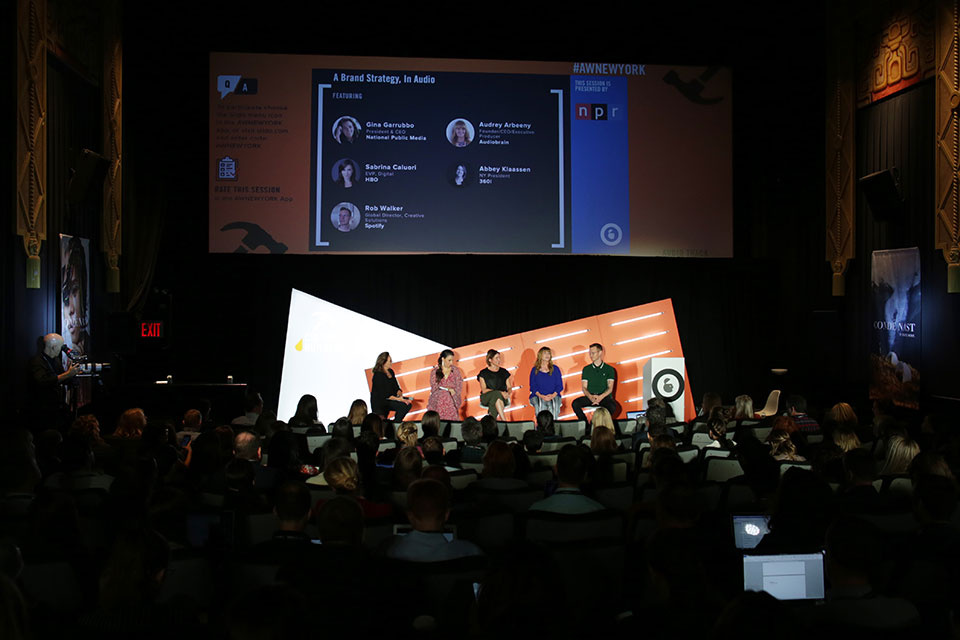 A panel lead by Gina Garrubo, President and CEO of National Public Media, discussed how companies have and can make headway by using sonic branding to reach their target audiences. In order to properly make use of audio advertising it is important to understand what types of music or podcasts that your audience listens to. By analyzing data trends such as the genre of music, platform, and listening location of your consumers you can begin to engage your audience efficiently. Audio is not a one size fits all platforms, so it is vital to understand how to effectively reach the consumer. In order to properly sonic brand it is critical that brands know what it is that makes them unique and use that to create a sound that differentiates them from others. Sonic branding should feel genuine and authentic; it should take the core of a company's idea and create that into a sort of audio DNA. It is something that consumers will remember and associate specifically with a brand.
Audrey Arbeeny, Founder and CEO of Audiobrain, gave encouraging advice to any company looking to begin sonic branding saying that "You can start today. Lay a foundation, take it step by step. Even if you are a big brand, you can still smart small." The best places to start beginning with creating sounds in places that users are not typically aware, like in the beginning or end of a podcast, or during the final steps of a transaction. By differentiating your sound from other brands and making them interactive it will drive user experience, making the user feel like they are truly feeling your brand.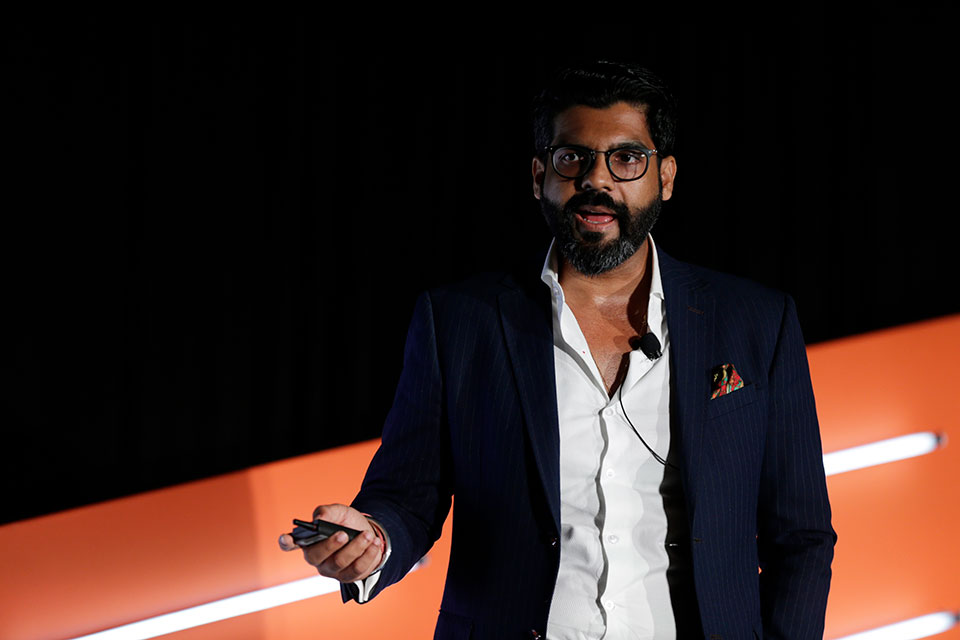 The summit concluded with presentations from Pranav Yadav, CEO of Neuro-Insight, on what neuroscience tells us about the way people process audio and Felix Salmon, Chief Financial Correspondent of Axios, on the business of audio. Pranav spoke about how taking a multi-sensory marketing strategy is crucial for companies nowadays because we are not limited to the idea of sound being delivered on only one type of device. This makes context an incredibly important aspect of audio advertising because association between the senses affects our subconscious and how we make decisions. For example, if you hear sonic branding while eating or drinking, the next time you have that meal or drink you may associate a brand with it.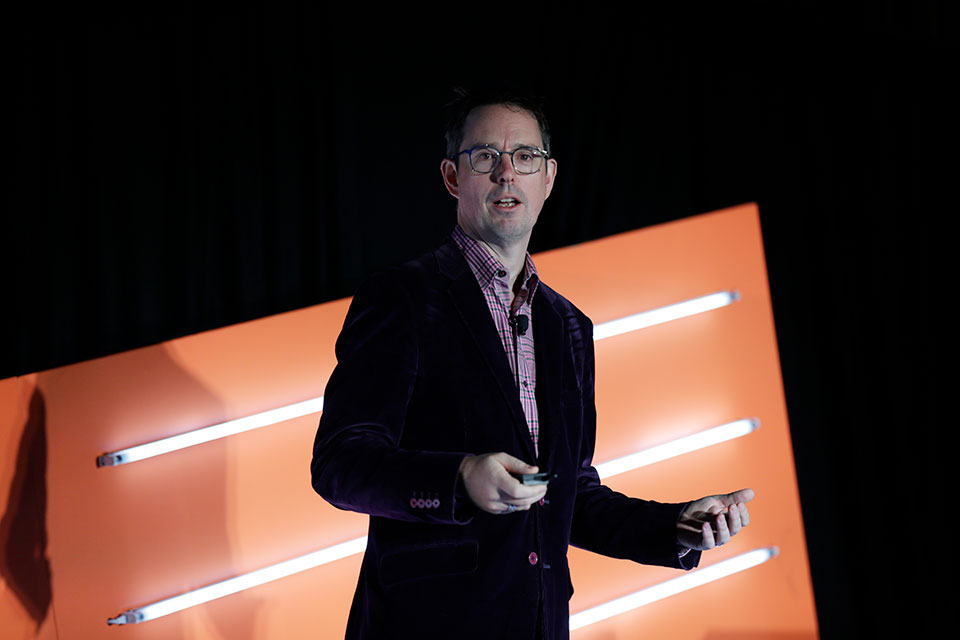 Felix spoke about how the idea of audio in general is quite tiny in terms of financial investment currently and has an enormous amount to grow when compared to investment in other media platforms. The potential for audio in the advertising and marketing field is limitless and will surely be the future for the industry as the technology and media landscape shifts.
Want to learn more about this and other important industry topics? Be sure to visit AWLearn, Advertising Week's new your-round education platform.
Photos: Shutterstock / Advertising Week