Today, hip hop legend Questlove came together for a conversation with IHeartMedia CMO Gayle Troberman at Advertising Week to discuss his new podcast, and the role that new audio mediums can have in advertising. For the past 20 years, audio marketing has lost some relevance, as consumers have gravitated toward visual mediums for entertainment. However, according to Questlove, we are in the midst of a new explosion of interest in audio content.
People have countless songs available to them on their phone at all times, and have begun to look for other types of audio content as well. Whether it be while driving to work, flying on vacation, or simply relaxing at home consumers are almost always listening to audio content, and this presents a remarkable opportunity to marketers to engage them.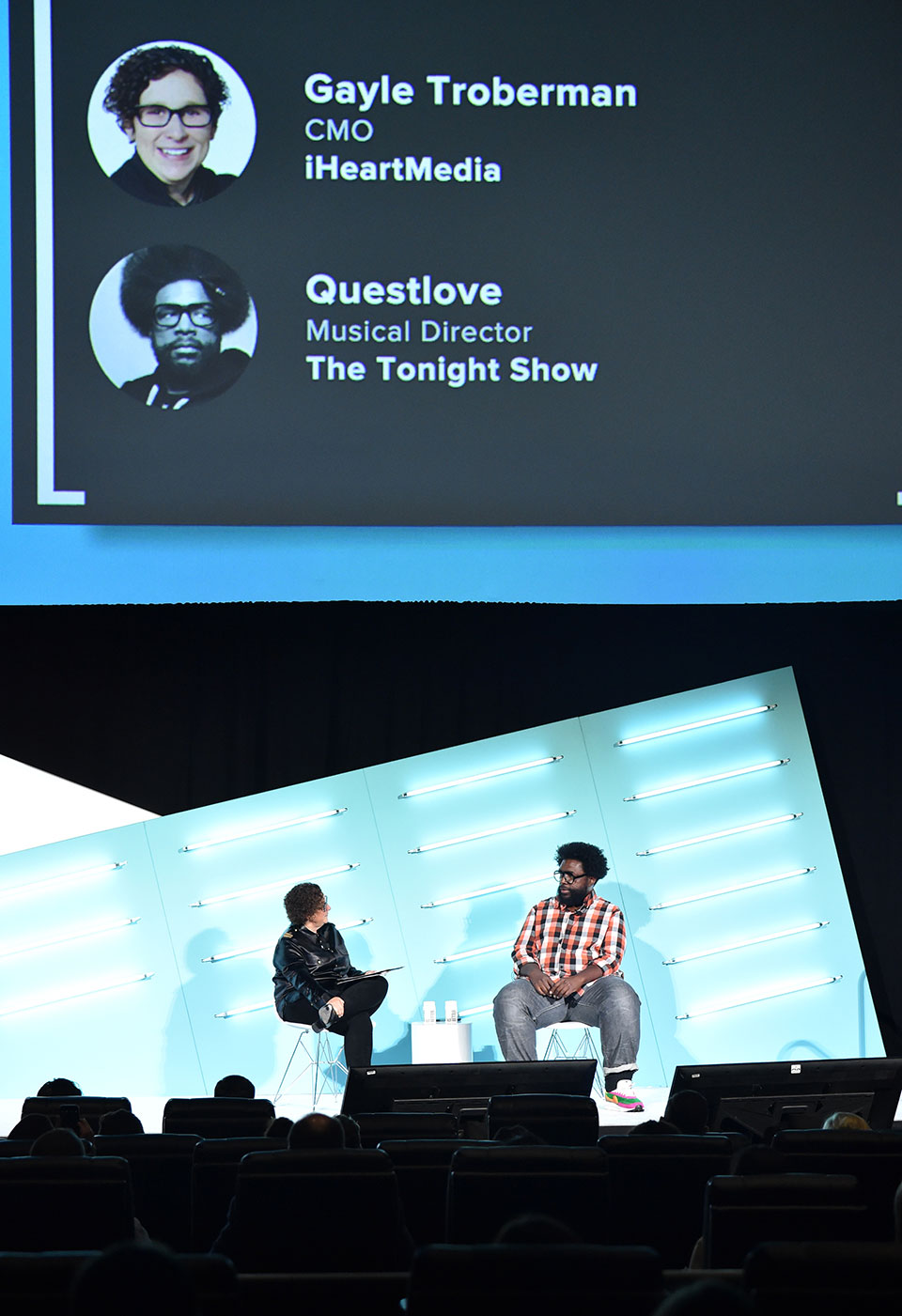 Before discussing audio content in advertising, Troberman asked Questlove some questions about his recent work, including some very impressive projects that he has been a part of. He is a true renaissance man, having been involved in everything from his band The Roots, to Musical Director of The Tonight Show, to the soundtrack for acclaimed musical Hamilton. In particular, they focused on his work in the late 90s and early 2000s on the album Things Fall Apart with The Roots. This album is often considered a classic by hip hop fans, and Questlove believes this is largely through the power of collaboration.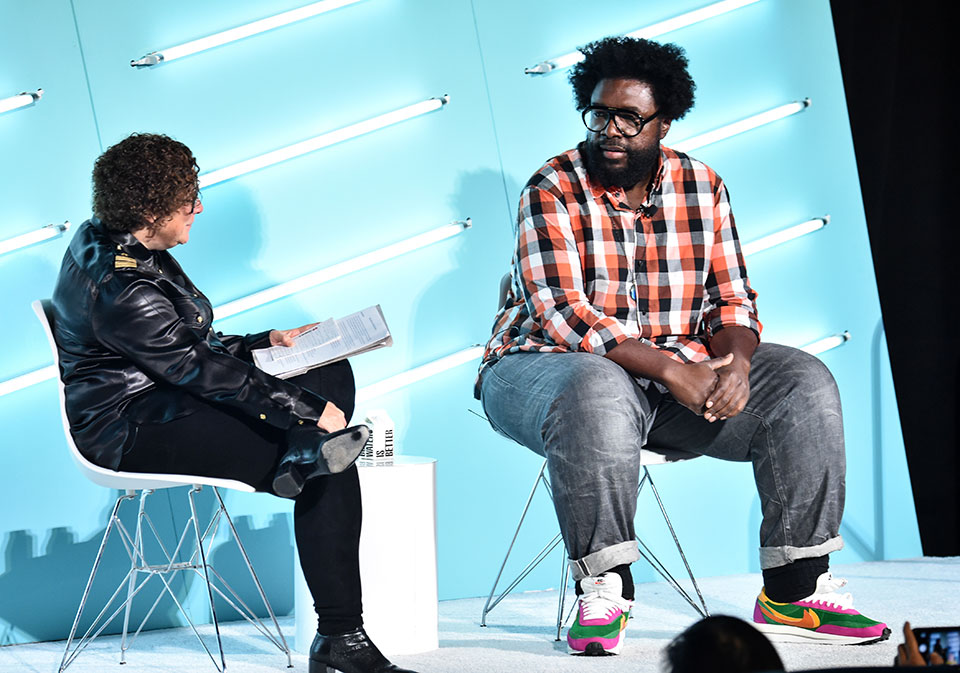 He mentioned that he belies collaboration is the key to success in the music business, and that this is true in any industry in general. The ability to get a number of intelligent and creative people in one room is a skill that Questlove considers to be one of his most essential, and has been a catalyst for his incredible success. In the particular example of Things Fall Apart, Questlove hired his favorite chef in Philadelphia to make food at his recording session in order to entice some of his talented peers and contemporaries to come and work with him. This idea worked, and he was able to create an amazing piece of music through the power of collaboration.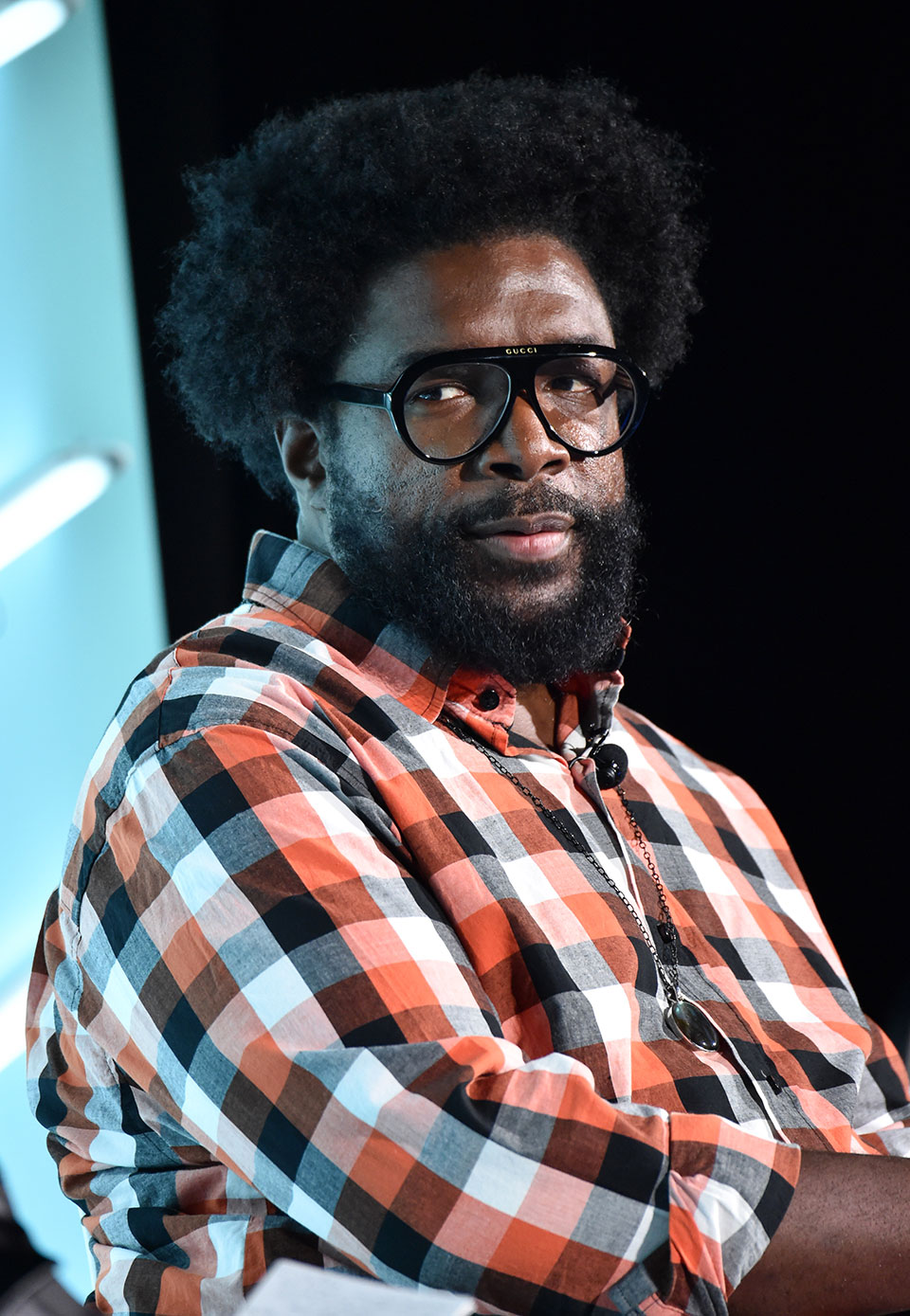 Questlove then discussed his new podcast on IHeartRadio, where he examines a particular artist's work and does a deep dive on their history. Questlove is a big advocate for podcasts, and believes that they are one of the best forms of content currently being used. They allow for authentic, casual conversations with a myriad of topics to be easily consumed, and are extremely popular with modern consumers. He believes that because of this authenticity, and their growing popularity, podcasts are a great opportunity for advertisers.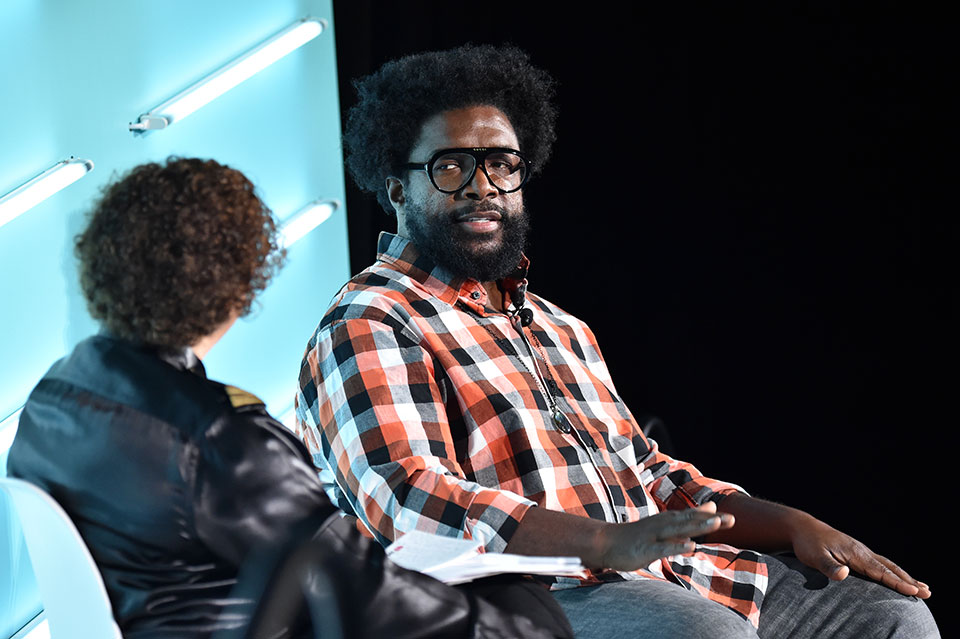 If a brand can tap into a core audience of a podcast, and find ways to engage them in a way that fits with content of the discussion, it can make a real lasting relationship with that audience. It is essential to figure out the right podcast, and ensure that the audience aligns with the brands core consumer base, but if a brand can do that there is unlimited potential. Audio content is back in style, and podcasts are a great way for advertisers to tap into it. In the words of Questlove,
"The podcast platform offers a human touch that has never been felt before." This is something brands are always looking for, and a way for advertisers to continue to grow their image.
Want to learn more about this and other important industry topics? Be sure to visit AWLearn, Advertising Week's new your-round education platform.
Photos: Shutterstock / Advertising Week