Q: You've been quoted saying you transitioned to the agency life to foster more honesty and transparency, in the industry. How did that come about and what are the issues?
I started as an account coordinator for a marketing and advertising agency. After a couple of years, I left and took a position as an account executive for a local television station. Over these years I learned the ins-and-outs of marketing. With several very educational years of experience under my belt, I began to notice a trend, and realized that something was missing in the places I worked for: a helping hand. Clients needed a champion, a guide, a companion to speak honestly and openly in order to help them navigate things – especially in the worlds of media buying and web design, which can be confusing.
Q: When setting up your agency, Happy Medium, what steps did you/have you taken to ensure culturally it is the place to work for yourself and employees you envisioned?
My accomplishments have been called "cute" in the past. And when I wasn't cute, I was a "ball buster," or "bossy bitch." This rhetoric is pretty common, especially as a woman CEO. But I didn't let it get to me, instead, I decided to take it upon myself to change the rhetoric and subsequently the environment that type of attitude creates. So when I started to hire employees, I was determined to treat them the way I wanted and deserved to be treated. With flexible office hours, unlimited paid time off, and 12-week, 100% paid parental leave for both fathers, mothers and adoptive parents, I created a work environment that reduces stress and pressure so employees can perform to the best of their ability and feel welcomed and appreciated. I also take the time to talk to my employees, learn about their lives, their families, their personal struggles; it's important to stay connected to those who are invaluable to my company and success. I don't just take this approach because I'm a woman and have experienced inequality and prejudice. My policies come out of basic decency and respect for human beings. Those values are genderless, I see them in my son, my partner, and all of my employees.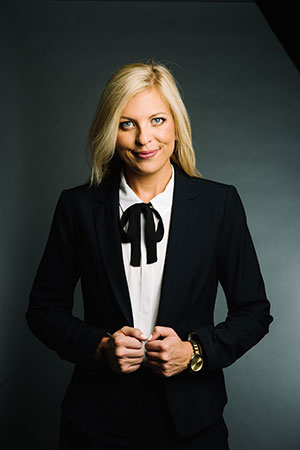 Q: What's your advice to nascent agency founders looking to craft their work environment as they want it?
Organize, organize, organize. A plan of attack is key. Be sure you know what you want down to the smallest details. Create realistic, cohesive goals and take the advice of mentors and peers to heart. Open up to loved ones about the struggles. You can't do it on your own; I didn't. You need a team with like-minded values backing you. Lean times are ahead, success doesn't happen overnight, but with a well thought out, organized plan you can overcome them and prosper. 
Q: Tell us about your One-On-Fun events, what are they and why do you offer the service to the local community? 
One-On-Fun events are a free, first come, first serve, opportunity for small businesses to come in and discuss their marketing plans, goals and projects, as well as receive advice from our experts. We let you know where you're doing great, and where you could use some more work. One-On-Fun events happen quarterly with sessions lasting 30 minutes. We do this because we believe in sharing the wealth and spreading love as far as we can. Happy Medium wouldn't be as successful as it is without the help and insights gained along the way. We want to give back and provide that to the local community. If more companies operated as we do, workplace environments would be so much better. It's really simple, we just want to give back.
Q: Your work with brands spans the political and helping them engage with people in the right place, at the right time, and in the right way. How different are the stakes when it comes to political conversation vs. regular online chatter?
When it comes to navigating politics, it's extremely important to employ an agency to get a message across. Agencies have relationships and buying power. Without an agency to strategically navigate media platforms and ensure proper authorizations in which to do so, a mission may not come across. It's not just about helping politicians but helping brands carefully police where their campaigns are placed in proximity to political messages.
Our headquarter is in Des Moines, Iowa, so nobody really knows the ins-and-outs of placing traditional media to start a political conversation during the political season better than we do. Politicians head to Iowa first, seeing as it's the first state in the nation to Caucus, so we see the beginning of politicians selling themselves and their platforms and the brand issues that arise from that. Online chatter is fine but when it comes to a successful and impactful campaign, political conversation is the way to succeed; and the best way to do that is through using digital means to get messages across to large audiences that inspire and prompt discussion among the public. 
Q: What's your favorite campaign you've ever worked on and why?
Every project we work on is dear to me. But if I really have to pick one up to date it'd be our recent work on the Art of Education University website. Art of Education University is an online university that provides lessons and teaching for under resourced K-12 art educators in order to increase classroom experience for their students. We worked to create a cohesive platform that optimized Art of Education's accessibility and ease of use for all student teachers of any age.
Online learning isn't new, but it's extremely important. It allows students to go at their own pace, take their time to get the most out of their education. With the Art of Education University being a topic-specific online education platform, it's incredibly innovative and it was extremely exciting to work on a project that improves learning for K-12 by teaching teachers, especially considering the proven benefits of an arts education and the unfortunate cutbacks on funding for it. It's exciting to have a part in that, and it makes our team really own the product they're designing.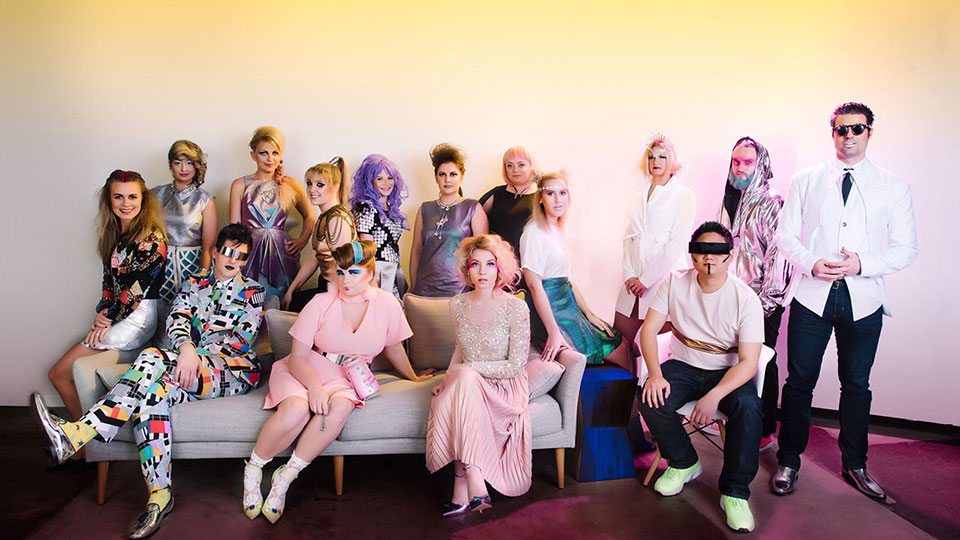 Q: A few years ago, you decided to celebrate Happy Medium's 5th birthday in a pretty unique way, what was it?
We decided to do a futuristic photo shoot envisioning what we'll look like on our 50th anniversary. Each employee was able to design their look entirely with help from a stylist in order to let their personalities shine.
The idea really spurred from me reflecting on the past 5 years. I just began to think about how crazy it was that in 5 years we went from a company of just me, myself, and I, with a focus on media buying, to a full blown digital marketing agency with 24 experts. We thought about what we did in 5 years and imagined what we could do in 45 more! We wanted the celebration to encapsulate just that, to be more than reflecting on the past 5 years, by looking forward to the next 45. Most people are scared of turning 50, but for our company, we honestly can't wait. We're so excited for what the future holds (especially if what we wore in the photoshoot is everyday attire!).
Katie Patterson Bio:
Katie Patterson founded Happy Medium with two guiding principles: honesty and transparency. With a strong background in media buying and account management, she bootstrapped the company after realizing a need for an authentic approach in the market. Since its inception in 2011, the company has expanded to accommodate its ever-growing list of clients, services and employees, while simultaneously achieving more than 1,000 percent revenue growth in the first four years. But the same guiding principles have stayed at the center of all that Katie and Happy Medium do. Katie has been awarded the Iowa Women of Innovation's Rising Star, Business Record's Best Up and Coming Business Leader, and included in the annual Forty Under 40 class. Under her leadership, Happy Medium was named the fastest growing company in the state of Iowa by the Inc. 5000 list. Katie has also been featured in Adweek, Inc., American Express Open Forum, The Des Moines Register, Business Record and more.
About Happy Medium:
Happy Medium is a full-service digital agency specializing in media services, web design, digital solutions, and branding. It is guided by one principle: deliver exceptional work for ambitious clients, done with heart.