Raised on an isolated island of just 70 people, Kim Pick's career has taken her to Manhattan, London and helping women 'Love the skin you're in'. Pippa Chambers looks back at another life less ordinary.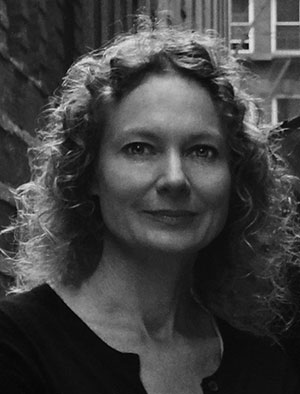 "I'd never heard of advertising as a career," admits Kim Pick.
Journalism was all she had wanted to do growing up as a young girl on isolated Kawau Island off the coast of New Zealand.
And a successful career in the newspapers seemed to be beckoning. After graduating from Auckland University of Technology and working as a newspaper journalist and film critic, she moved to Sydney, where her career was to take a decisive twist.
"Even when I was a journalist, I'd focus on the editorial and it never really occurred to me that there was a career to be had in what I considered the 'white space' – or the things that were non-editorial," she says.
After moving to Australia in the late 1980s it was a stint in public relations which led her to see a world beyond the broadsheets. Whilst PR felt like "advertising by stealth", Pick realised her journalistic writing skills might give her an advantage as a copywriter.
She was pointed in the direction of AWARD School – a course for training the best budding talent wanting to enter the advertising industry – so she signed up and in 1988 walked straight into a job at ad agency Magnus Nankervis & Curl (MN&C).
Launched by creative director John Nankervis, head of art Ted Curl and CEO Michael Magnus "they were an indie hot shop and it was the place to go, so I was really lucky," Pick explains.
Pick had full reign as a young copywriter "to just go for it" and was teamed with art director Liane Costello. "We were a rare female team, but I wasn't particularly conscious of it at the time, except when it came to be recruited," she says.
"I suppose where it made a difference was because there weren't many female duos in the industry, agencies had a piece of business that was targeted at a female audience, we would be the people who would get the phone call."
Just five years after graduating AWARD School, Pick became its chair.
One of Pick's most memorable campaigns from those formative years was the Cool Charm deodorant advert from the early 1990s.
It went on to be hugely successful and won Best TV Ad at the AWARD Awards. Pick says it was considered one of the decades' most memorable ads: "It ran for about 10 years and in the time since then, people have said 'I remember that, that's the ad that made me want to get into advertising'.
"We enjoyed making it, and while it is very dated when you look at it now, it was one of the ones that really stood out then."
MN&C was sold to global network FCB in 1993, with the Sydney agency finally shutting its doors after several more acquisitions and name changes in 2014.
Isherwood and Singapore
Pick said the female duo got "headhunted relentlessly", leading to stints at Chiat Day Mojo, DDB and then Saatchi & Saatchi – which she describes as the best cultural fit at the time.
While at Saatchi & Saatchi, Pick reported to creative director and adland veteran Bob Isherwood.
The Australian, who co-founded lauded agency The Campaign Palace in 1972, went onto become Saatchi's worldwide creative director in 1997. Under his watch the network won more than 8,000 creative awards. He also scooped the Clio Lifetime Achievement Award.
Pick remembers him fondly: "Bob was very encouraging. He pretty much gave you a free rein to do what you wanted to do which I really appreciated then. That's what you want from your creative leader."
From Saatchi & Saatchi the Kiwi developed itchy feet, and in 1994 upped sticks for a four-year stint in Singapore. There, at McCann Erickson, she was promoted to creative director, aged 26.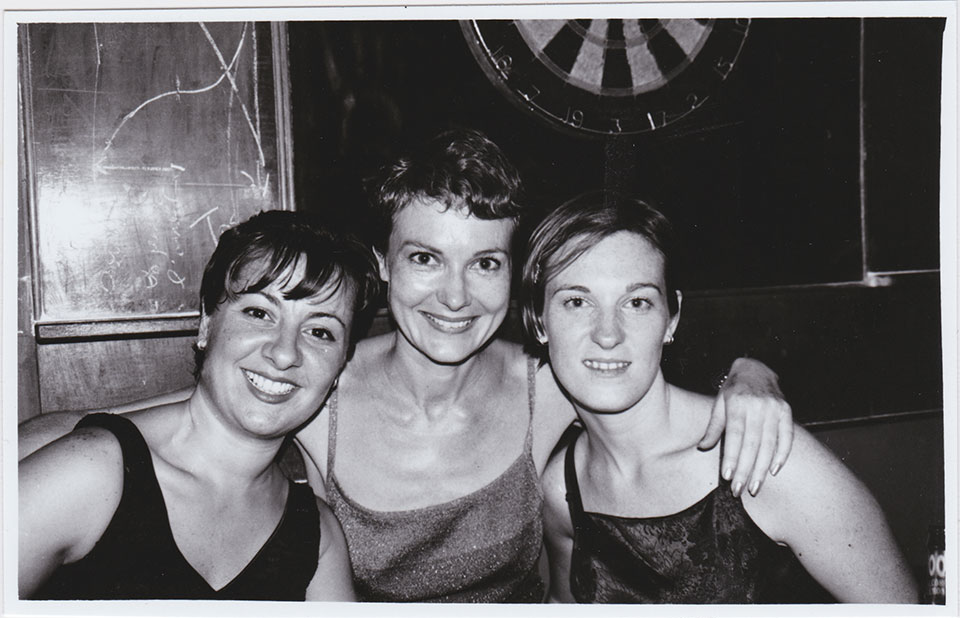 Despite being young for such a role Pick says: "It felt appropriate because I was confident in the work I was doing at the time. I enjoyed presenting, enjoyed speaking to senior clients and solving business problems."
While in Singapore she met her future husband, fellow creative Wayne Pick, relocating with him to London, where he became head of art and creative partner at Tequila/London, and she joined Saatchi & Saatchi London as copywriter/regional creative director.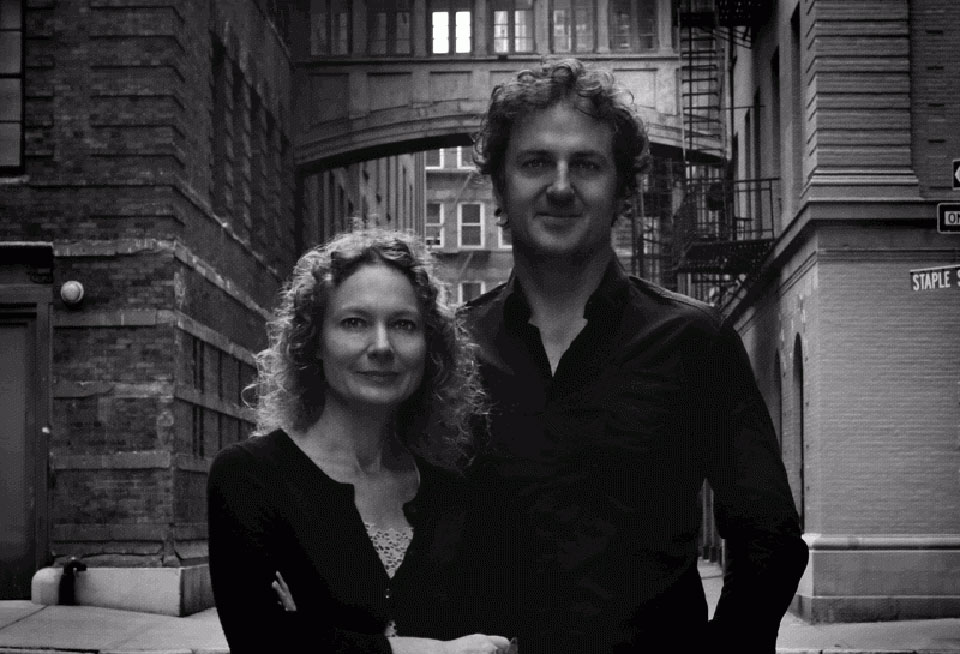 'Don't show me the ad, show me the press release'
Coincidentally, David Droga, who was Pick's mentor at AWARD School in Australia, was ECD at Saatchis London at that time.
"I've always enjoyed working with him," she recalls.
"His philosophy is 'don't show me the ad, show me the press release'. I think his ambition was always much bigger than doing ads; it was about creating content and creating big social ideas.
"We were Cannes agency of the year during that period. It was a very exciting time to be there and I really enjoyed it."
While at Saatchi & Saatchi she worked in another female duo alongside art director Beverley Fortnum. Pick describes this as "a great partnership" which saw her come up with the global platform 'Love the skin you're in' for Olay, following a global call out for a repositioning of the brand.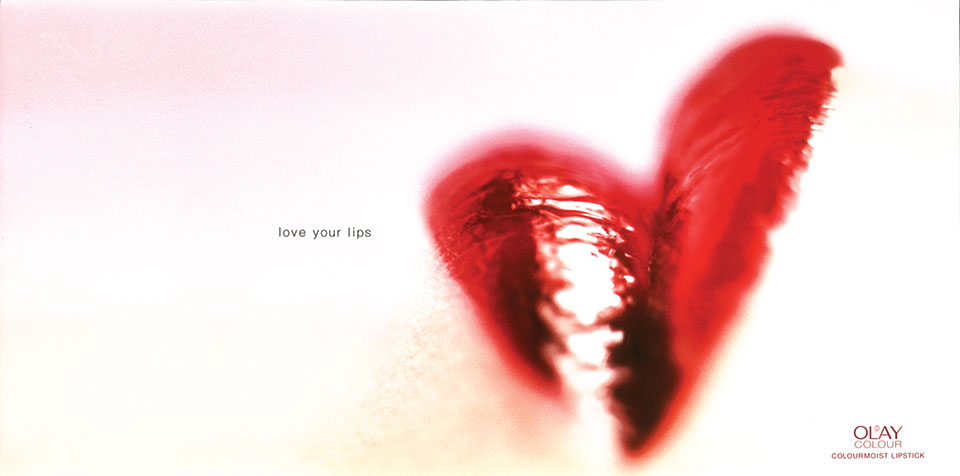 'Love the skin you're in' launched at a time when airbrushed perfection was the norm in beauty advertising and was a forerunner to the Dove 'Real Beauty' campaign.
"It was something I was personally very interested in, so wrote a line that won many rounds of research and testing," Pick explains.
"I'm pretty proud of that because it felt like it was something very different at the time. It was ahead of the Dove 'Real Beauty' campaign, which also went on to cement a really different view of beauty for women, but it was nice to be a part of that."
Pick and Fortnum also helped launch the Total Effects sub-brand for Olay which became a global number one bestseller, turning Olay into a billion-dollar brand.
"Total Effects transformed Olay from a supermarket brand to something that had a lot more prestige," Pick recalls.
"It got into the pages of Vogue and it was actually a real turnaround for the brand, which was great to be a part of."
At the time there was a trend of using girls as young as 13 as models because of their translucent skin. Women like actress and model Isabella Rossellini were being dropped as the face of Lancôme because she was considered too old. Lancome would later re-hire Rossellini as an ambassador in 2018.
"What I really liked was, at a time when a lot of beauty was very unrealistic and idealised, coming up with a campaign that took a wider and a more accepting view of what it could be –  more diverse and inclusive – and that's been a thing that I've been very interested in over the years," she says.
Thereafter Pick was promoted to Saatchi & Saatchi regional creative director on Procter & Gamble (P&G), working across the UK, Western and Eastern Europe, Middle East and Africa. She conducted a makeover on the Head & Shoulders shampoo brand, moving it from a pharmaceutical product to something that was more cosmetic, among many other major brand shifts she oversaw.
Pick said she enjoyed working for multinational powerhouse P&G as they were smart, thorough and well researched as a client: "It was quite exciting working with a group of people who took things very seriously. A lot of rigour went into all the processes and I enjoyed that. I learnt a lot.
"What I liked as well was the differences between markets and countries in terms of the way people think and what worked. By this stage, I'd worked in Australasia and Asia and Europe and the Middle East and Africa, so I was really enjoying what I was learning about marketing globally."
Why New York is better for working mums
Pick said challenges for her working in the industry haven't been related to people, advancing in her career or lack of opportunity, but rather balancing being a parent and holding down a demanding job.
These challenges surfaced when she was working with P&G, which was based in Geneva, while she lived in London.
"For me, there was a bit of a logistics problem commuting between cities," she recalls.
"It was the travel and the commitment of a role that involved being in several different places whilst having a child."
Pick recalls the exact moment she decided she could not do it anymore – as she circled London in a holding pattern on a flight back from Geneva.
"I was actually flying over the daycare where my daughter was and they had a strict policy where if you showed up after 6pm, they would basically call social services. It was a very hard line because they didn't want people drifting in late, but it was extremely stressful," says Pick.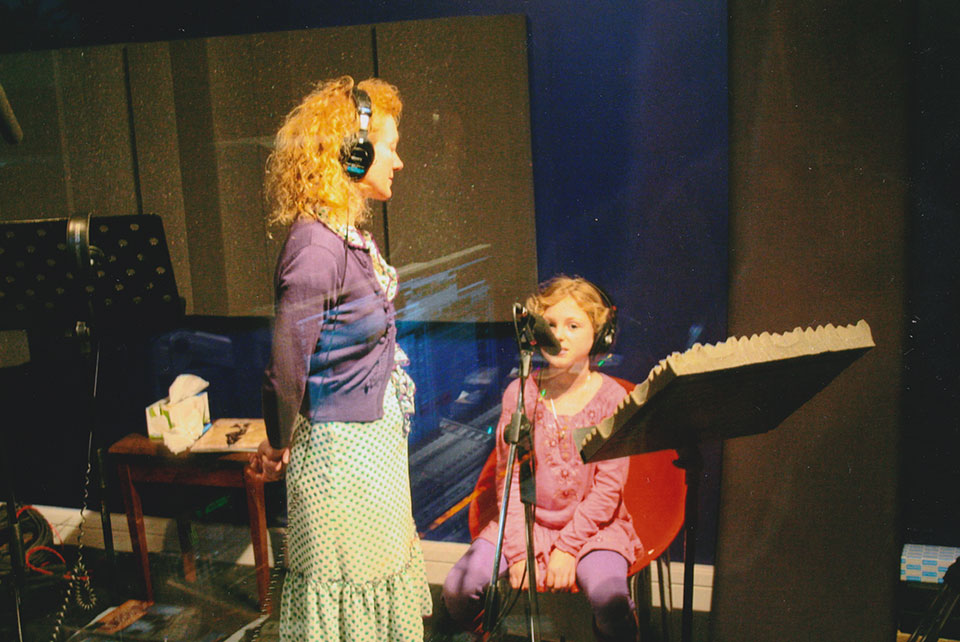 Pick said this realisation that she personally no longer wished to juggle both a top job and be a new mother at once meant it was time to move back to New Zealand, where she had a better chance of having more support.
Pick relocated in 2004 and stayed in New Zealand for six years working as head of copy at TEQUILA/Auckland (part of TBWA) alongside husband Wayne, after being recruited by advertising stalwart David Walden to effectively run the agency.
Advertising legend David Walden, who launched the local outpost of Whybin\TBWA in Auckland, relocated the couple from London to TEQUILA\ Auckland. It was MD Ben Goodale who suggested they work together for the first time as a team.
They also worked as partners at RAPP New Zealand, before upping sticks again, moving to New York in 2010.
Pick, an advocate for flexible working hours and more support for women and men in the creative industries, says she has found some cities are better suited for managing longer working hours, including New York.
She explains: "I didn't really have many childcare issues working in New York because things are very well set up. They have after great after school care programs, that most kids in the class would attend," she said.
"I found it actually easier to structure this in New York than in London, or even New Zealand," she said.
As ECD of RAPP New York, looking after a team of 60+, Pick also worked across the US on new business.
A successful team
Kim and Wayne worked together for over a decade, in varying agencies and in inter-changing titles, including head of copy.
"It was pretty much a role that kept me slightly out of the spotlight so that I felt I could actually be a parent at the same time," she said.
"Then, as my daughter got older, it was easier to step up and take on a CD role again, but it was tough for me when she was younger, so I tended not to want to front things."
Pick returned from New York to New Zealand in 2014, joining Colenso BBDO as creative director, before being headhunted by Y&R – now VMLY&YR – for an ECD role across Wellington and Auckland.
"Kim is a rare combination of fierce creativity and thoughtful consideration," chief creative officer for VMLY&R Group Australia and New Zealand, Paul Nagy, explains.
"So, while she might not always be the most talkative person in the room, when she does speak, it's usually to drop some little gem of brilliance."
She cites a campaign she worked on at Colenso as one of her most memorable – Bank of New Zealand's $hred campaign.
In order to give New Zealanders a wakeup call about home loan interest, the agency worked with the Reserve Bank to access millions of dollars in shredded cash.
Homeowners opened their mailboxes to find $1,000 in shredded cash, learning how BNZ could help them save $156,000 on a typical $300,000 loan. To provoke a visceral reaction to the waste, shredded cash was displayed on the streets and in banks nationwide.

Looking back
It wasn't until she was asked to be on a panel at the American Academy of Advertising discussing some of the industry's problems in relation to gender that Pick realised quite the extent of the issues.
"That was a real eye opener for me, and I learnt a lot," she says.
"It's actually made me quite passionate about diversity in the industry, not just for women but also for minorities generally, because the work that we create doesn't just reflect culture, it also creates culture. So, when that's not being created by a diverse group of people, that is an issue."
Pick, who is part of the New Zealand Commercial Communications Council's diversity and inclusion council, said there have been many great senior women working in advertising, but said some simply aren't given as much air time and publicity as their male counterparts.
Pick also said publications would be better off approaching senior women to give more general commentary on industry issues and not about diversity alone, as if you only have senior women talking about diversity this serves to perpetuate the gender divide.
"If there's diversity to be spoken about, my phone rings. Sadly, I don't get those same calls when it's just general commentary on industry issues," Pick said.
Despite feeling like a "global citizen", Pick said she is committed to staying in New Zealand and being close to family is a priority.
"New Zealand is a very interesting place to be at the moment and there's lots of great work being done in the country," she said.