Nick Miaritis and Vikramjeet Singh are the team behind the Mr. Peanut Twitter Account and Social Media Strategy for Planters. Today, they gave a seminar at Advertising Week in which they explained some of the keys to what has made that account so successful, and some strategies that other brands can use in order to make the most of their own social media content. Nick and Vikram focused on three main aspects of successful social media marketing: an authentic brand voice, engaging visual content, and taking advantage of "moments". They were able to successfully execute each of these three prongs of social media marketing strategy, and have achieved remarkable results, with a substantial growth in market share and volume buying gains over the past calendar year.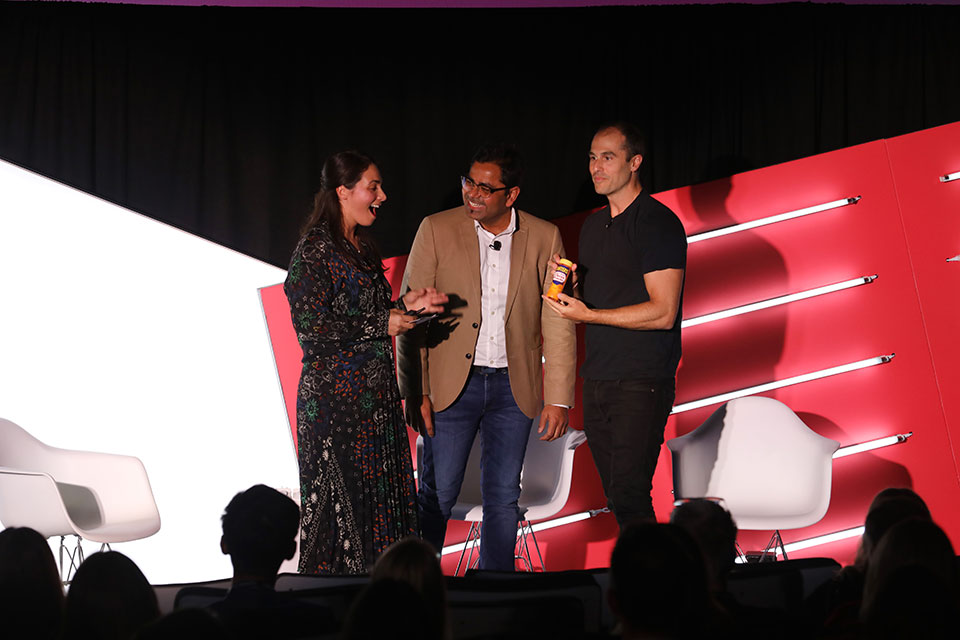 Before diving into what made the Mr. Peanut Twitter account so effective, Vikram and Nick discussed the value and potential of social media marketing in today's digital world. Planters is a legacy brand, with very high awareness among consumers of all ages. However, they realized that just awareness is not enough.
"Awareness doesn't drive sales. In today's world, relevance is the key. You need to find a way to make your brand worth talking about," Nick said, and this is where Mr. Peanut's Twitter account was essential. By engaging consumers using Mr. Peanut, and bringing a little "nutty fun" to a brand that had always positioned itself as reliable and stable, Planters was able to stay relevant while also staying authentic to their core value proposition. According to Vikram and Nick, this is one of the great things brands can accomplish by marketing on social media.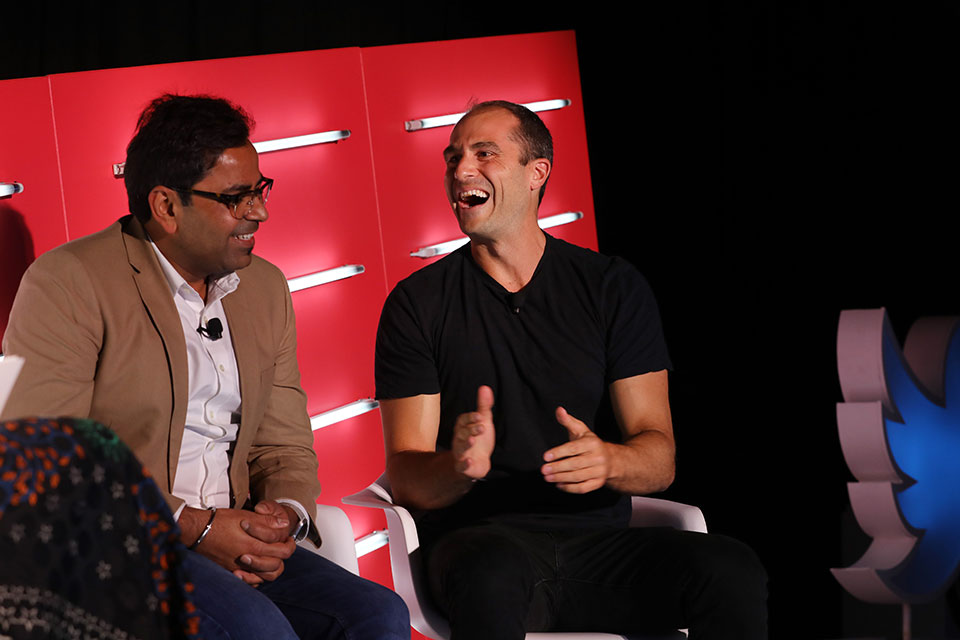 After explaining the importance of social media marketing as a whole, the pair proceeded to explain some of the ways that they were able to so successfully execute their own social media marketing strategy. The three keys for brands to focus on are brand voice, visuals, and taking advantage of moments. Throughout their presentation, Nick and Vikram showed examples of the irreverent humor that is a key part of the voice of the Mr. Peanut Twitter account. By keeping a tone consistent with the reliable brand personality of planters, but adding some engaging playfulness by using a character like Mr. Peanut, Planters was able to stay authentic to their brand while also becoming more relevant. This same voice came through in their visuals, which according to Vikram and Nick is another key to success on social media.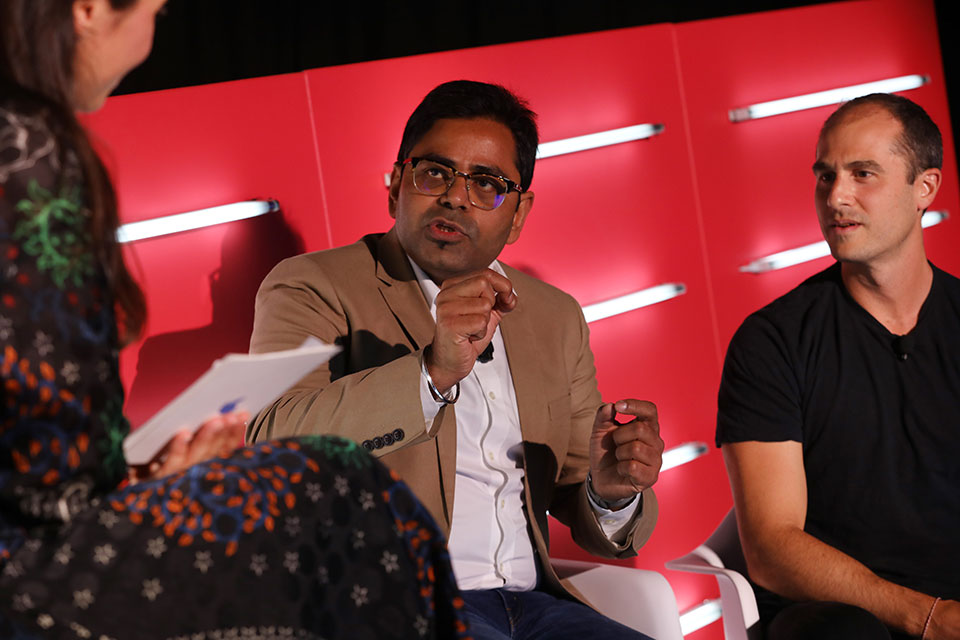 One great aspect of twitter is the pure quantity of content, as this allows for real time focus grouping. A brand can create a visual, find that their consumers dislike it, and then adjust accordingly in the future. Vikram mentioned that a brand should go through 100s or 1000s of slightly different permutations of their voice on twitter, and continue to perfect it based on the feedback from their followers. "Twitter is the most lively focus group on earth happening 24/7, and we need to take advantage of that," Nick mentioned as well, and that is another key benefit brands can find from social media marketing.
Moments were the third prong of a successful social media strategy that Nick and Vikram mentioned, and are perhaps where Planters found the most measurable success with their Mr. Peanut account. During the last Superbowl, Planters tweeted throughout the entire game from the Mr. Peanut account, referencing events in real time, from big moments in the game to funny commercials. The account was able to generate 4.6 billion earned impressions during the game, and Planters were named the MVP of Twitter's Brand Bowl 53. By reacting as the game was happening, the Mr. Peanut account was able to connect with consumers in a way that planned ad campaigns often can't. This was another key aspect of Planters success, according to Nick and Vikram: timed relevance. The digital world moves at a rapid pace, and marketers need to be prepared to come up with creative ideas on their feet in order to connect with the modern consumer.
To conclude, Vikram and Nick briefly gave their most important takeaways from their success with the Mr. Peanut account. The keys for them were to create as much as they could, rather than arguing all the time about whether to make something. The beauty of social media is the real time feedback, and it's impossible to generate that without creating constant content. Additionally, authenticity to your brand was another essential takeaway. Until a brand knows its core values, it's impossible to find an authentic brand voice, or find success in engaging consumers. Finally, they reiterated the importance of timing in the modern world, and taking advantage of moments as they happen. It was a very insightful seminar as a whole, with some great information for brands trying to develop a successful social media strategy.
Want to learn more about this and other important industry topics? Be sure to visit AWLearn, Advertising Week's new your-round education platform.
Photos: Shutterstock / Advertising Week