Companies everywhere are adopting humanitarian efforts in order to do good. Some raise money and awareness in addition to their normal work, but the companies that truly succeed in doing good are integrating their values into their business model to create a company whose work is centralized on a larger purpose.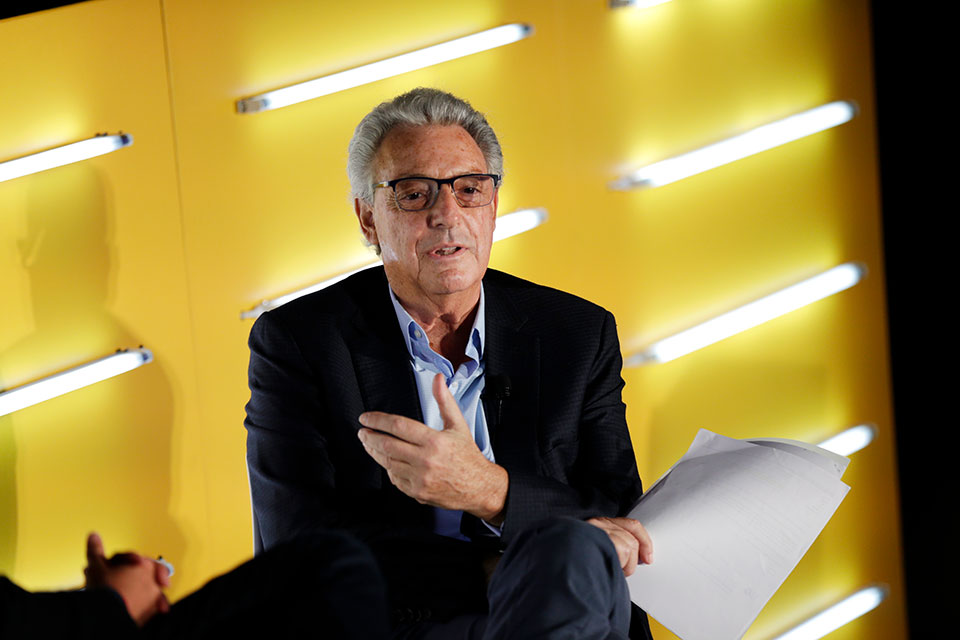 According to Michael Roth, Chairman and CEO at Interpublic Group, studies have shown that companies that take on causes and have a bigger purpose are better able to relate to their consumers. They can "really touch the consumer, in a way that develops meaningful relationships as opposed to just more and more transactions."
One company that makes these deeper connections is Verizon. Their service supports the people who rely on them. Their messaging highlights staying connected with loved ones, like members of the military who are deployed or those battling cancer, and supporting people like first responders who, with Verizon's services, make a difference in people's lives.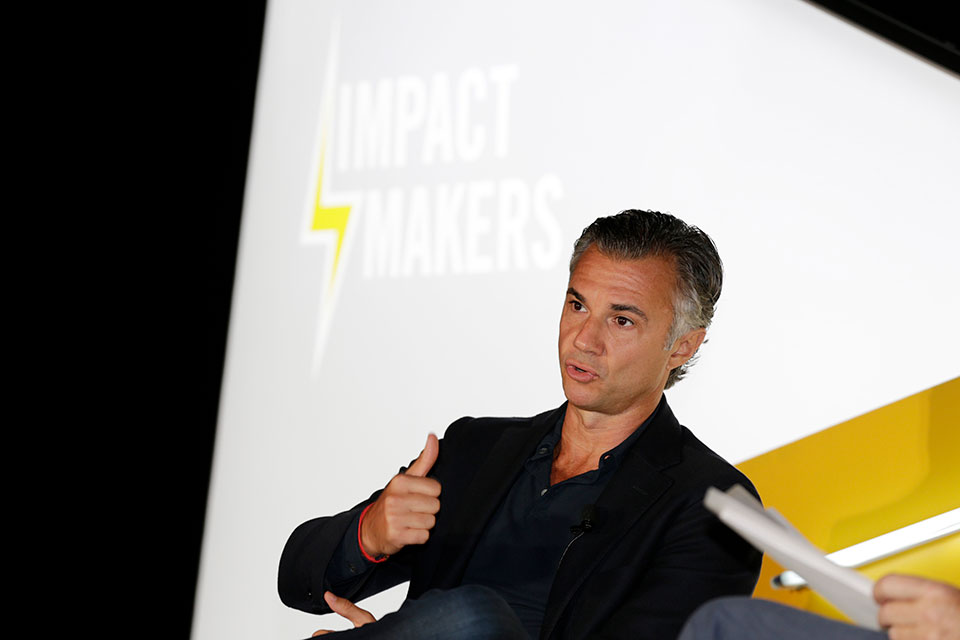 Verizon focuses their messaging on the people that use their service because their company is built around these human connections. Diego Scotti, CMO at Verizon, says Verizon's mission as a marketing team is summarized in two words: Humanized Technology.
"The reliability of our network, which is what we stand for, what we believe in, what we're all about, touches everybody," Scotti said.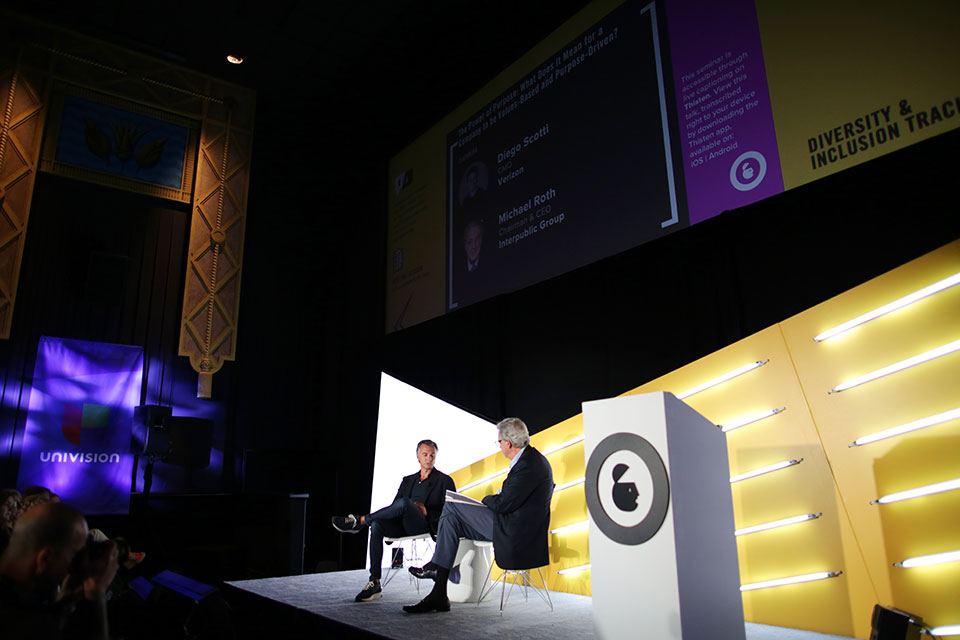 Verizon is taking action to support this value of human connection. They show their consistency in messaging and commitment to their consumers by giving back. Their program, Verizon Innovative Learning, brings connectivity, hardware and curriculum to schools across the nation to increase digital inclusion. By providing these resources, Verizon enables students to develop skills that are essential in the ever-increasingly digital job fields.
"If you're not well versed in digital, you don't have a seat at the table at all," Roth said.
Verizon's focus on technology and education has brought 150 schools' access to not only digital resources, but also the skills needed to participate in developing careers.
Verizon is also dedicated to supporting efforts to decrease their environmental impact. Even as more people use their network and increase demand for electricity and other environmentally straining resources, Verizon has committed to having 50 percent of their energy be renewable by 2025 and to be carbon neutral by 2035, according to Scotti. Verizon's economically conscience goals reiterate their company's values and commitment to better the world for their consumers.
Another value that contributes to a company's success is diversity and inclusion. Interpublic Group partners with Verizon on their Adfellows program to help individuals of diverse backgrounds get a start in advertising and marketing. Scotti and Roth highlight the importance of diversity in the industry in order to better understand the entirety of their audience.
"What's clear in our business is that we have to have a diverse group of individuals representing our clients because the consumer is a diverse world," said Roth.
Roth emphasizes that diversity includes people with different backgrounds and abilities as well as race, gender, sexual orientation and other common identities. ThisAbles is a project IKEA implemented that creates add-ons for their furniture to fit the needs of disabled people. Big light switches, couch leg extenders and easy-to-use handles give people with special needs the ability to gain some independence. By developing a product that solves a problem for a specific demographic, IKEA was not only able to help people with disabilities, but also gained a new audience that would increase their sales.
"That's the beauty of this work, when it's done right. If it's connected to the business strategy and if it's connected to the brand strategy, then it resonates," Scotti said.
Companies like Verizon are examples of successful adoptions of purpose-driven methods. Companies that take action to give back and elevate groups who are underserved benefit the people they serve as well as help their own business. Companies that are engaged with their consumers, understand them and give back connect on a deeper level and understand them better. Consumers then get a better product and companies get a better profit.
Want to learn more about this and other important industry topics? Be sure to visit AWLearn, Advertising Week's new your-round education platform.
Photos: Shutterstock / Advertising Week