"Organizing isn't just for politics or social issues, it can, and should, be done within the corporate structure as well," says Alex Kennedy, Global Head of Partnership Strategy and Operations at Twitter. She is responsible for developing the Global Content Partnership strategy that delivers sustainable growth and enhancement of the user experience on the platform.
Prior to Twitter, Alex worked at Under Armour with a focus on Corporate and Digital Strategy in Baltimore, Maryland. Alex served in numerous leadership roles at Under Armour to shape how the brand approached their digital strategy, which included the acquisition and integration of three tech companies – MapMyFitness, MyFitnessPal, and Endomondo. We sat down with here on the eve of AW2020 to talk about her work at Twitter, corporate D&I and her Anthropology Major.
Q: How have you seen D&I efforts evolve, and what is left to be done?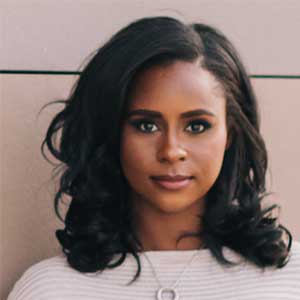 Within the past three months, we have experienced a global consciousness of the long-standing racial injustices that plague Black and Brown people. This new enlightenment has given corporate D&I efforts, and particularly things like "unconscious bias training," a sense of renewed importance as they help us unpack our culturally-influenced baseline so that one can have a heightened sense of self-awareness.
The application of these actions is where we need to hold ourselves more accountable. The training looks good on paper, but if learnings aren't being incorporated into people's everyday practice, they lose their value. It's easy to tell if these efforts are actually working by asking some key questions of the organization: Are we seeing a more diverse talent pool? Are we seeing the retention of diverse employees? Are there more diverse senior leaders? Are people being paid equitably? The answers to those questions tell you if the training is working.
Employees from underrepresented groups often still feel marginalized and have to perform their jobs at a high level while confronting bias in the workplace. It's an exhausting burden that too many people of color – especially Black employees – are forced to take on, often without compensation or sufficient wellness resources.
The best brands appreciate that not only is D&I the right thing to do, but it's also a competitive advantage required to thrive. The metric of "try" being a sufficient response still persists. D&I goals should be treated with the same business imperative as P&L management, where a measurable goal is set and leadership, and compensation, is tied to delivering that goal.
Q: I notice you're an anthropology major. Having studied sociology, I know how interesting a lens it can put on the world. How did those early experiences, and learnings set you up for the rest of your career?
At its core, Anthropology is the study of culture and its development and evolution. It was a perfect introduction to a business career because it helped me understand the importance of uncovering the intrinsic motivations of the consumer. The best companies endlessly study their consumer and evolve appropriately to meet their ever-changing needs. This principle is at the root of strategic projects I lead in my role at Twitter, as well as mergers and acquisitions I have been a part of in the past. I am a better leader and cross-functional partner because of the critical thinking, deep analysis, and empathetic understanding I gained as a result of my studies.
Q: How has Twitter been a strong partner to its many clients during the pandemic?
Our goal is to help our clients best utilize Twitter to deliver their business objectives. Obviously, the pandemic disrupted many companies' plans. Our role was to not only help our clients navigate on Twitter but to help them understand how people, and the world, were reacting to what was going on in real-time.
Our big message to brands has been: This pandemic is not a 'marketing opportunity' to capitalize on; we don't recommend any brand opportunistically link themselves to a health crisis. Instead, it's a chance for brands to ask themselves: What's appropriate for my brand right now? How will consumers going through this crisis respond to the tone I've established for my brand? What do consumers need from my brand?
To help companies work through those questions we commissioned new research, surfaced data and insights from the conversation on Twitter to help our partners understand the fundamental shifts in conversation and consumer behavior, offered creative and strategic counsel on how to navigate the climate and supplied tools and resources to help brands connect to live video and virtual event options.
Q: I remember being sat in an Advertising Week session in London during March 2019. On-stage were some of the UK's most vocal critics of D&I in organizations today. A young man at the front raised his hand and said "I'm a Black man in an organization where there's no Black leadership, and frankly, I have little to no hope about my future because I don't see anyone like me at the top." What would you say to the audience?
You are not alone. I would remind them that the industry is bigger than the one organization they are a part of now. One's future trajectory as a professional is independent. It's important to remember that just because someone works within a particular organization, their trajectory as a professional is not defined solely by that organization that may be at an early stage of their D&I journey. They need to gain everything from that experience that will be useful for the rest of their journey and put that experience into perspective.
Second, that companies won't change unless people push them to, and just because Black Leadership doesn't currently exist doesn't mean they cannot be the first one or demand more inclusion in the leadership ranks. Although a daunting task, there are people and resources available within and outside companies that can be leveraged to raise awareness, build coalitions, and demand change. Organizing isn't just for politics or social issues, it can, and should, be done within the corporate structure as well.
Lastly, regardless of whether they choose to stay at the company or take their talents elsewhere, the fact they are in the building puts them in a position of power- something we sometimes forget. And with that power, it is their responsibility to nurture future diverse talent and open the doors of opportunity for others.